The Bath Safeguard product designed by Taiwan based Kai Yi Chen is surely an interesting concept. This product measures the bath water temperature through smart color coding thus negating the need of use of hand. While a blue color signifies cold water, the green says its lukewarm while red indicates a hot water. So, isn't that smart? With the product recognizing a temperature range of 81 to 113 degree Fahrenheit and an option of temperature display in both Fahrenheit and Degree Celsius, it is a smart device that can be used for daily usage. You don't need to use your hand, just watch the light of the bath safeguard.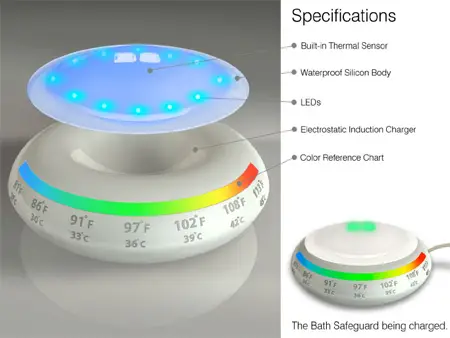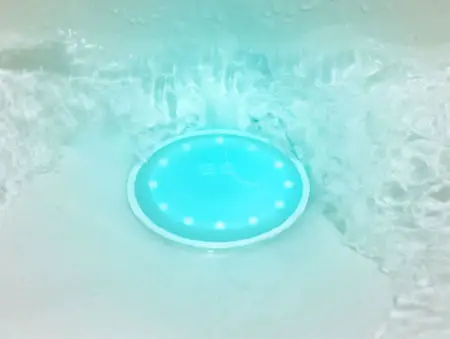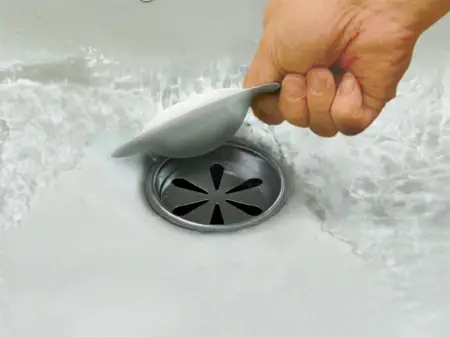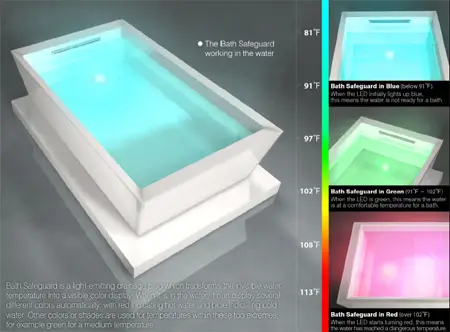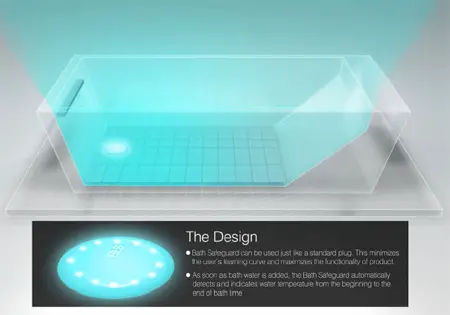 Designer : Kai Yi Chen via HomeDosh
*Some of our stories include affiliate links. If you buy something through one of these links, we may earn an affiliate commission.