The intention of Elle design is to help amputee to swim much better. Most of the time, we take for granted our ability to swim. Della Tosin, a product designer, was inspired to find a solution to help those with physical disabilities. It's her main principle to design a product that improves lives and potentials of the users.
Elle is a set of a prosthetic leg and a swimwear, designed to optimize amputee's ability to swim by creating more balance and maximizing energy return from launch off and flip turns. This set supports the body using latest technology, designed to assist single-leg amputees to competed with able-bodied swimmers. Elle is specially designed to address the needs of physically disabled people in swimming.
Designer : Della Tosin
Photographer: Eric Chang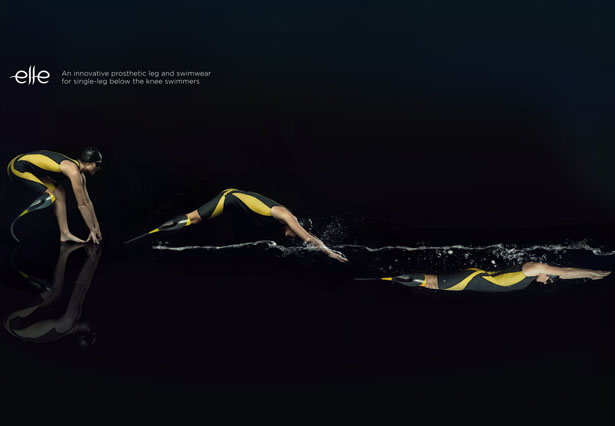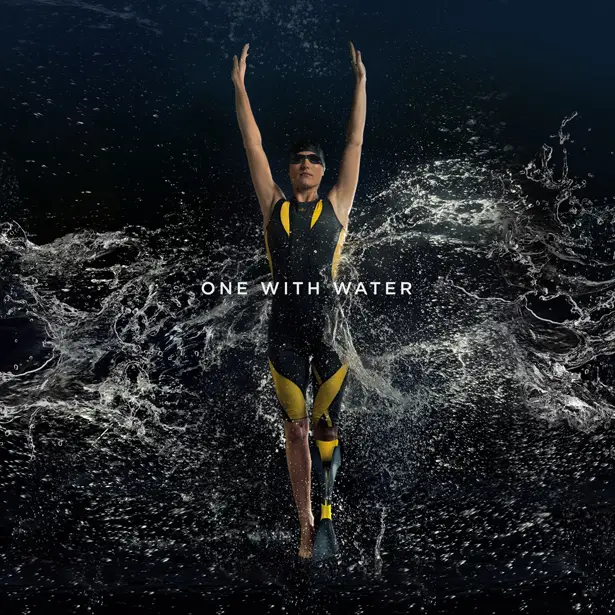 The prosthetic leg offers an adjustable air chamber for better control of buoyancy, it helps amputees to maintain their streamlined position in the water. User can personalize Elle's frame to match the volume of their other leg. The swimwear is made of woven elastane-nylon and polyurethane, the type of material that repels water to increase buoyancy. The flexed ankle of Elle leg is made out of a metal plate in order to increase energy return, needed when launching off, swimming, and flip turning. The metal plate is also interchangeable to match an individual's strength. The swimwear features an elastic band on the back, it helps user to launch off with reduced energy loss.
In order to ensure optimum comfort, Elle leg is designed with a vacuum socket that reduces pain due to tight fit between the stump and prosthetic. It also improves endurance.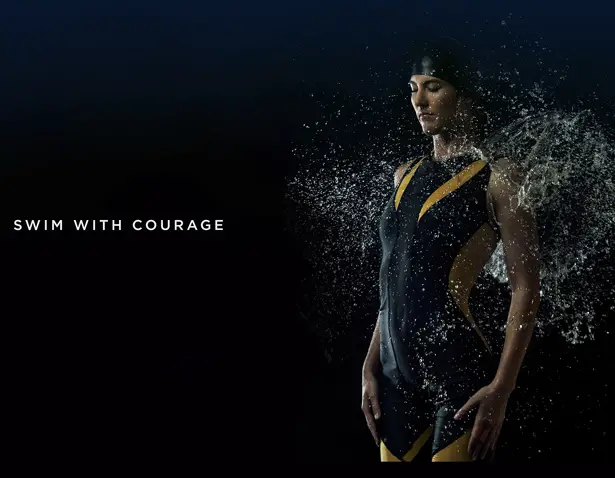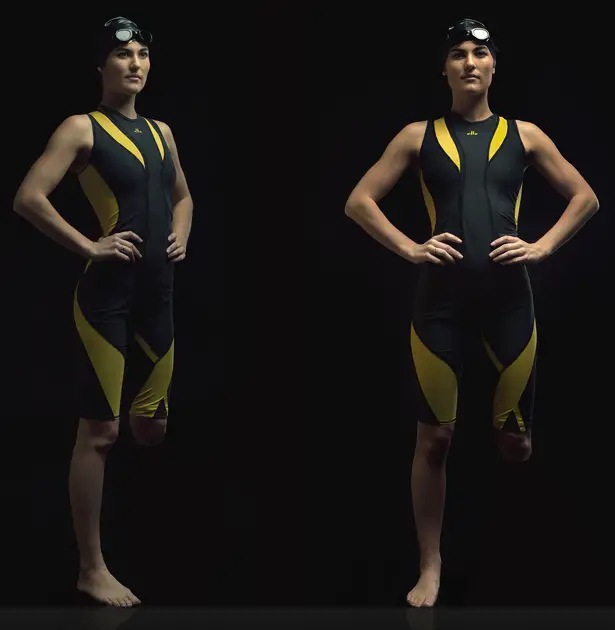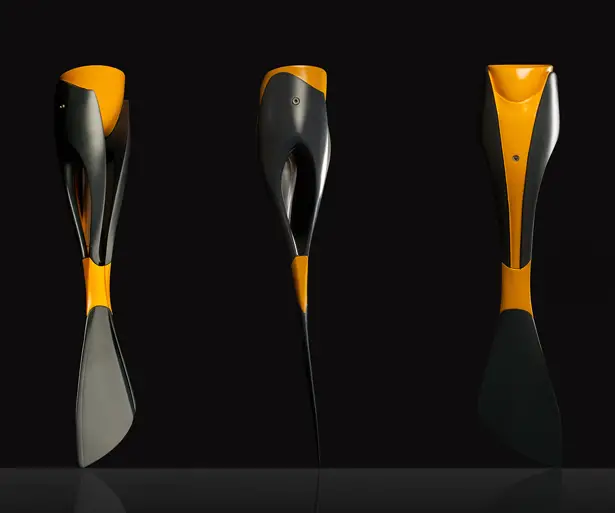 *Some of our stories include affiliate links. If you buy something through one of these links, we may earn an affiliate commission.