So, what happens when a sportscar designer develops a child car seat? the answer is BabyArk. It's claimed as world's safest child car seat that relies on state-of-the-art technology that saves hundreds of people around the world. Designed by Frank Stephenson, a world-renowned automotive designer, he has three decades experience of designing for automotive companies such as Ferrari, MINI, Maserati, and McLaren.
Frank wants to revolutionize the design of child car seat, creating a strong brand that would stand out in the crowd and set highest-standard of products.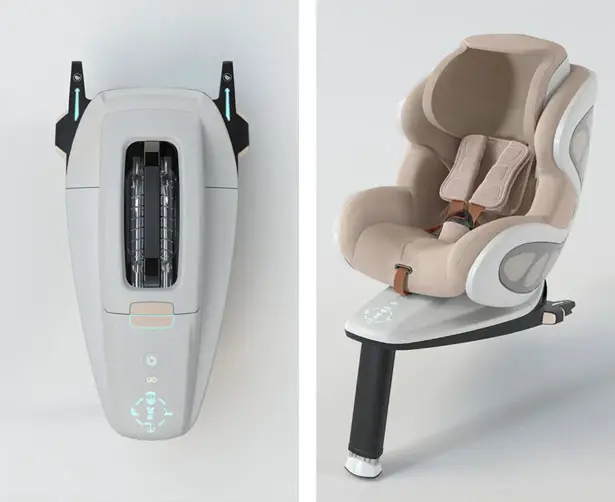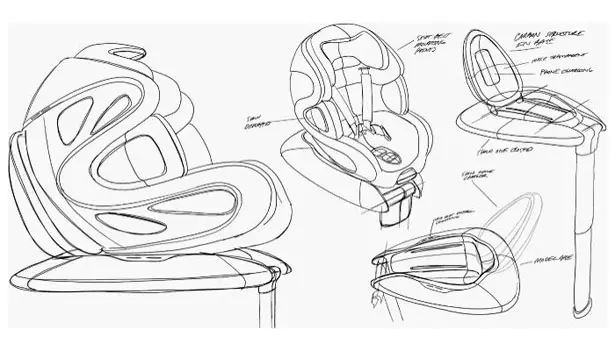 Featuring new technology and natural forms, BabyArk child car seat would envelop your child to keep them safe just like an organic object. As Frank Stephenson says that he's full committed to the idea where nature often has the best ideas. The result is a very organic looking object, it combines natural forms with high-tech materials, carbon fiber, lightweight plastic, and uses 3D printing process for its manufacturing techniques. To make sure the child is truly comfortable and, BabyArk is equipped with impact-absorbing spiral tube for hidden layer of protection. When an impact happens, the energy would be transferred to the seat then absorb by this tube that would dramatically reduce the effect of shock and protect the fragile content.
The design focuses on making this child car seat warm and friendly, not industrial. Even though BabyArk child car seat would be easy to take in and out of the car, but once you install it properly, this seat is securely locked in place. When it's ready for the market, Stephenson says it will be sold directly online.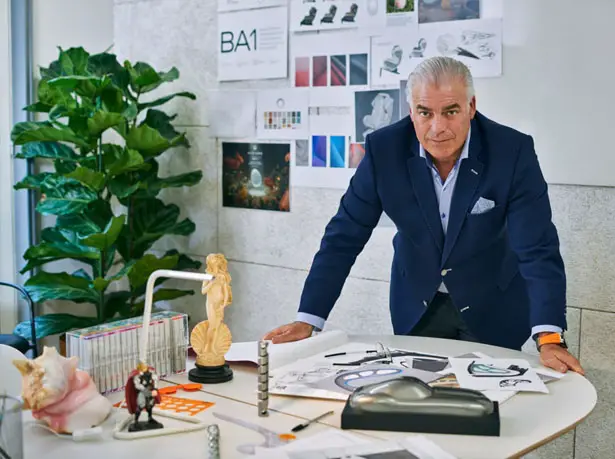 *Some of our stories include affiliate links. If you buy something through one of these links, we may earn an affiliate commission.