Singaporean designer (and a recent industrial design graduate from NUS), Donn Koh, had recently clinched one of the most coveted prizes for industrial design students – the Braun Prize. Titled Leapfrog, the project helps children with spinal problems to switch between sitting, standing and walking seamlessly.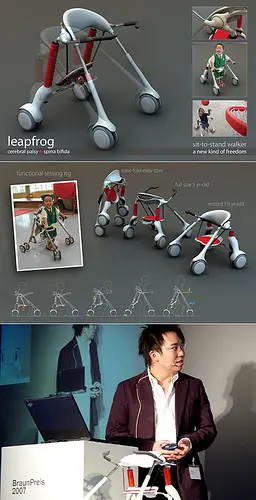 LeapFrog humanizes the assistive walker for the brain-injured child by combining stander and walker functionality – it transforms, and assists, in sync with the child?s intention to sit, stand or walk. Besides supporting physical development, sense of independence and esteem, LeapFrog also turns ?painful? medical engineering aesthetics into sociable, toy-like approachability.
Source : gemssty.com
*Some of our stories include affiliate links. If you buy something through one of these links, we may earn an affiliate commission.