Due to lockdown and stay-at-home orders, there are many elderly people have become physically inactive. SPRY is a concept fitness game machine designed specially to encourage elderly to stay active, it helps them to stay fit in their home to reduce the loss of muscle mass. The machine offers a fun way for elderly to support their willingness to exercise as well as interaction with family and friends.
The fitness game offers competitive exercises, specially designed for elderly people where they can compete with each other to create a sense of accomplishment. During the process, the game can increase its intensity with better fitness exercises for better health.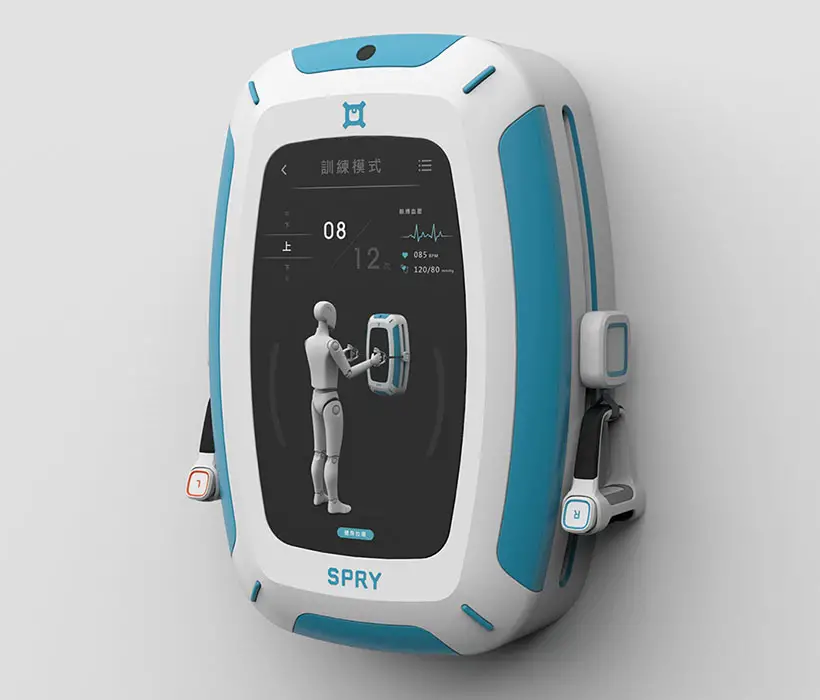 SPRY Elderly Fitness Game Machine features the main machine, training joysticks, and elastic pull ring. This pair of joysticks can be connected to the camera set in front of the machine to detect hand movements as well as changes in distance, making the whole experience more interesting. The front part of the handle is connected to an elastic band, a training rocker can be placed on the top that can be used in connection with the SPRY machine. Through different fun games and exercises, this elastic band can be used to train hand muscles of the elderly.
Wei Chi Chen, the designer, explains that elderly people can easily check their rank and stats to encourage them to get better everyday. In this way, even though they are not going anywhere, they can still enjoy physical activities through this fitness game.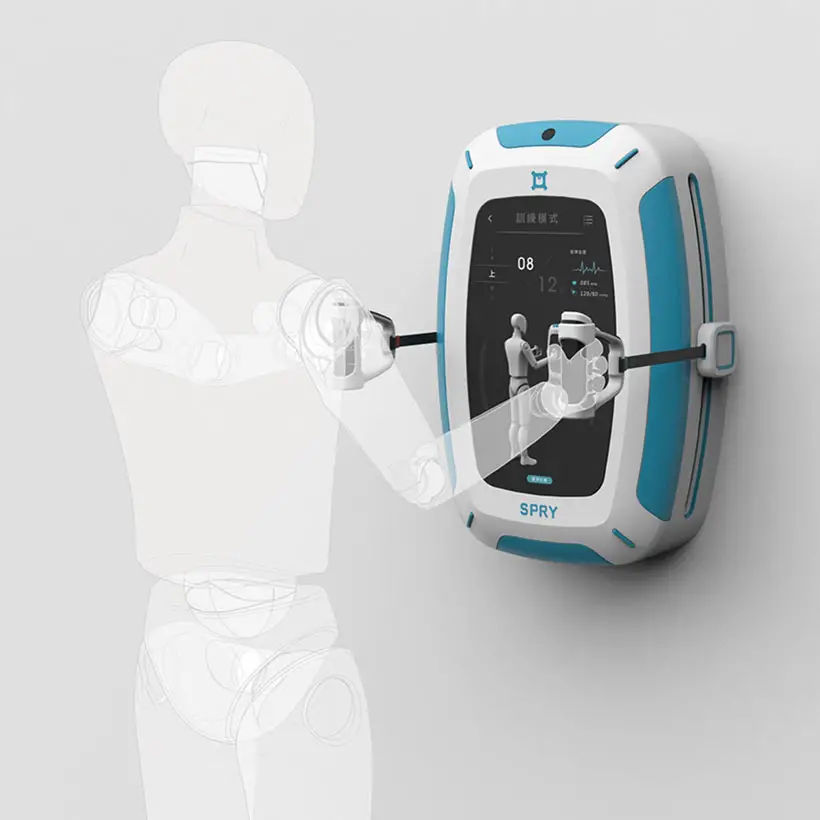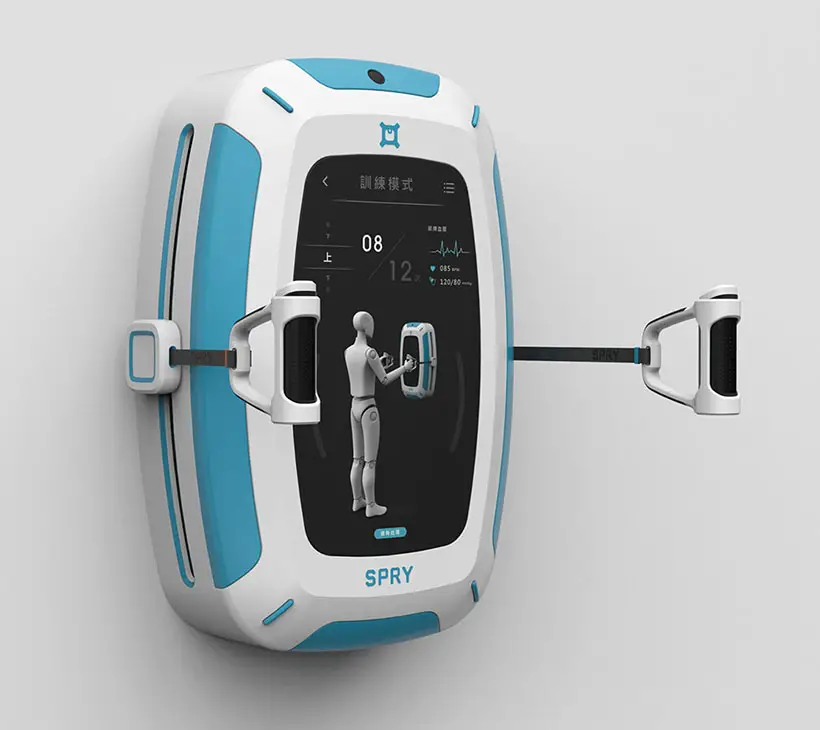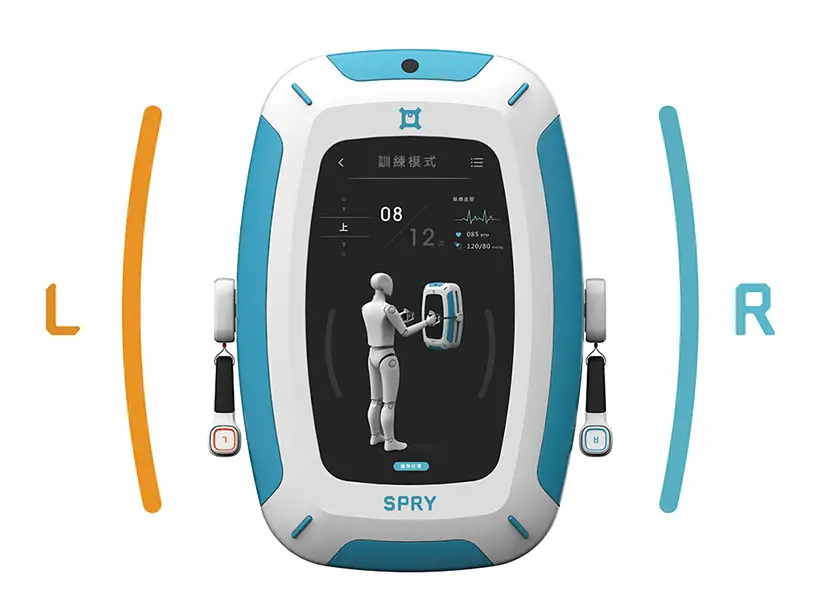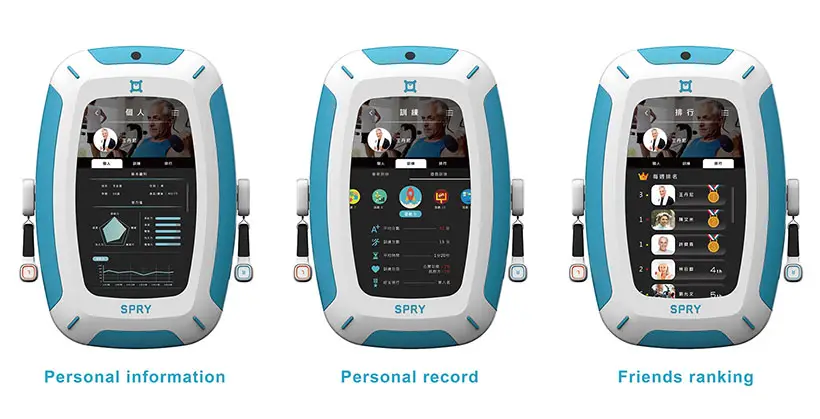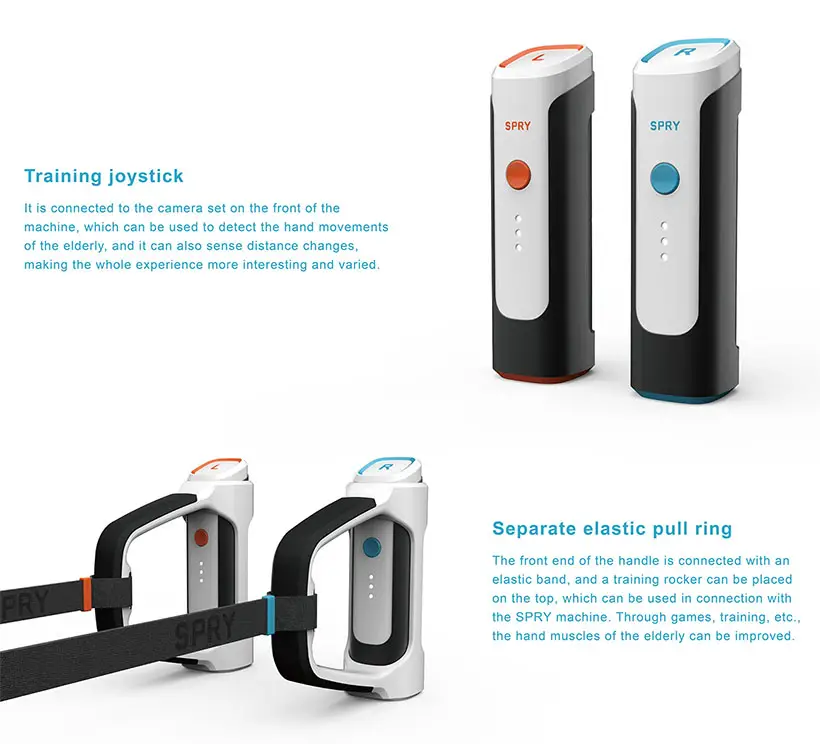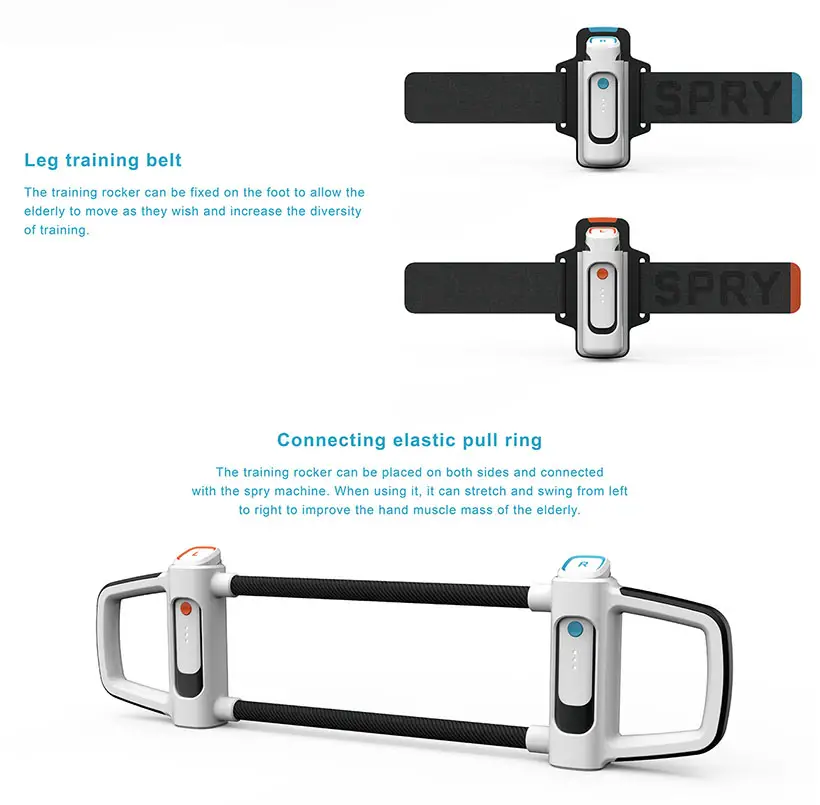 *Some of our stories include affiliate links. If you buy something through one of these links, we may earn an affiliate commission.