Baboo Swing, it's a concept baby cradle that utilizes flexible material, it allows parents to slightly swing the cradle in a sideway motion to rock the baby to sleep. It's a known fact that slow, sideway motion can calm down a baby, it replicates the movement inside their mother's womb.
Designed with 76cm width, this baby cradle would fit all regular doors and can be maneuvered through all doors inside a small apartment. Equipped with felt gliders at the bottom, Baboo Swing would move smoothly from one room to another.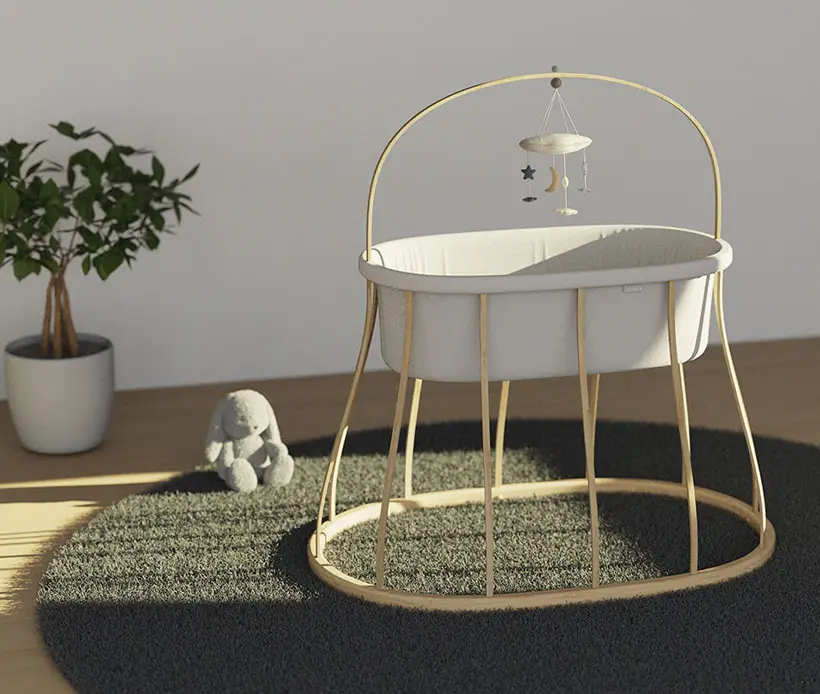 Baboo Swing by Florian Blamberger and Oliver Gutschy comes with a top arch that you can use to mount baby toys or canopy. From the very start, this baby cradle is intended to be sent by post to its consumers, therefore, every component has been designed to be divisible in order to match possible dimensions. Almost the entire material is bamboo, the upper frame can be delivered as one unit while the lower frame consists of four parts that can be easily assembled with wooden dowels and eccentric connectors. Even those side rungs are simple parts, which are made from raw material to keep material and energy consumption low.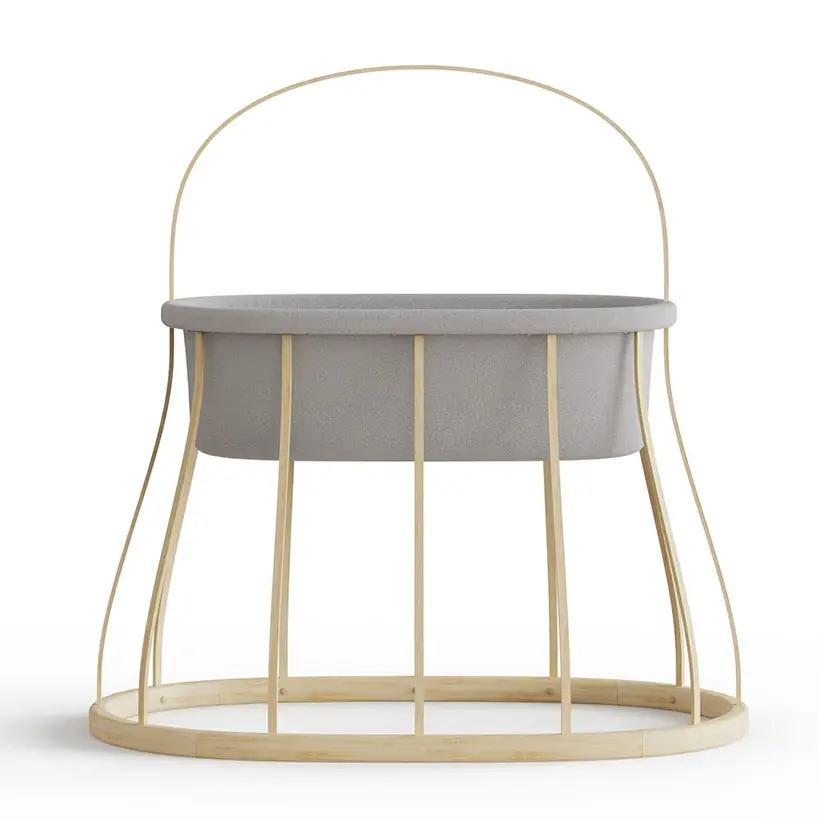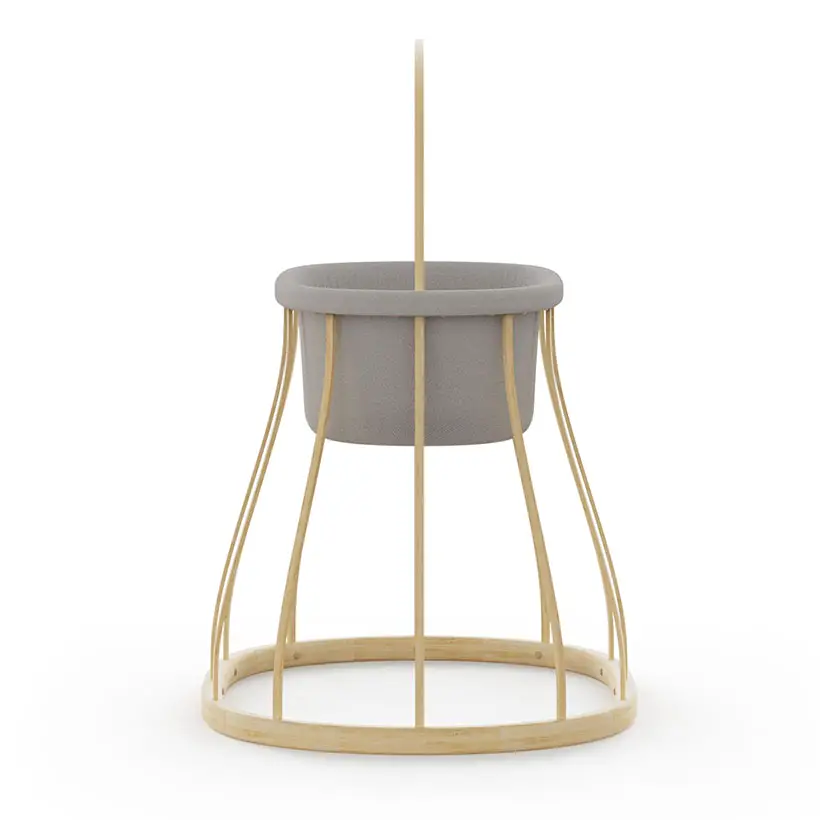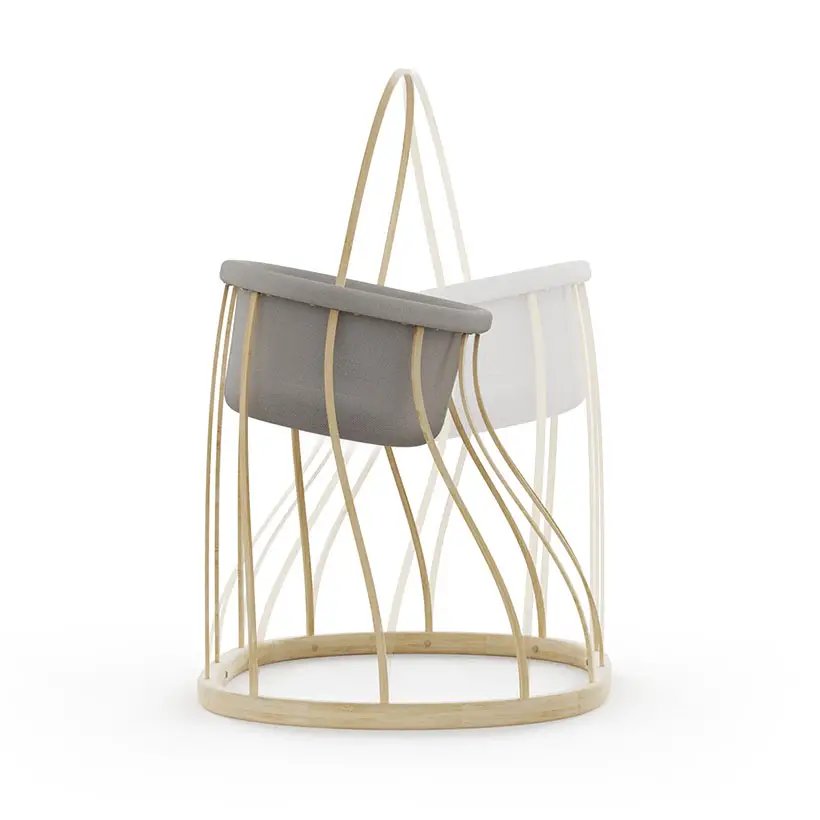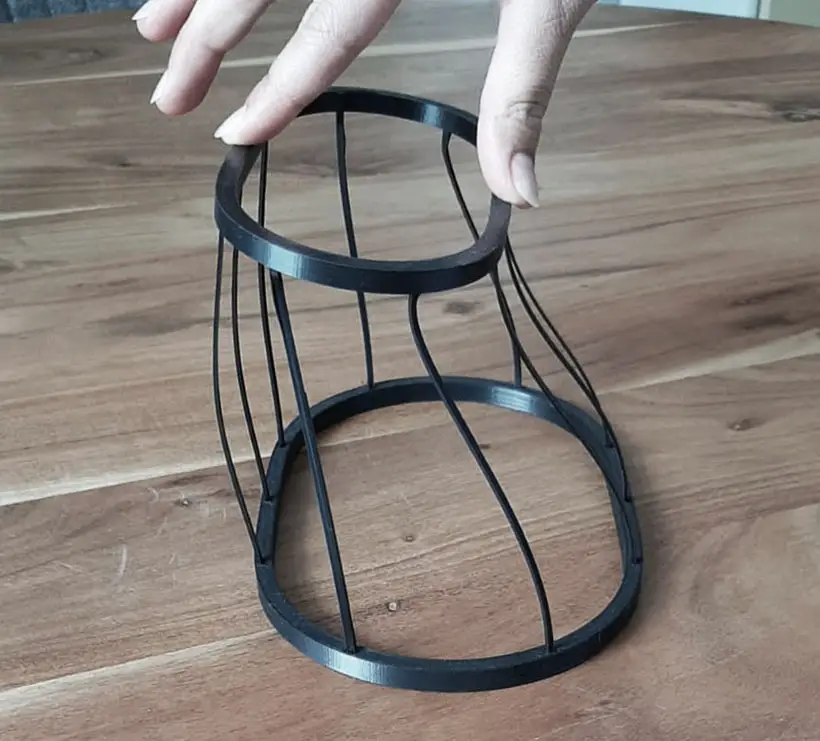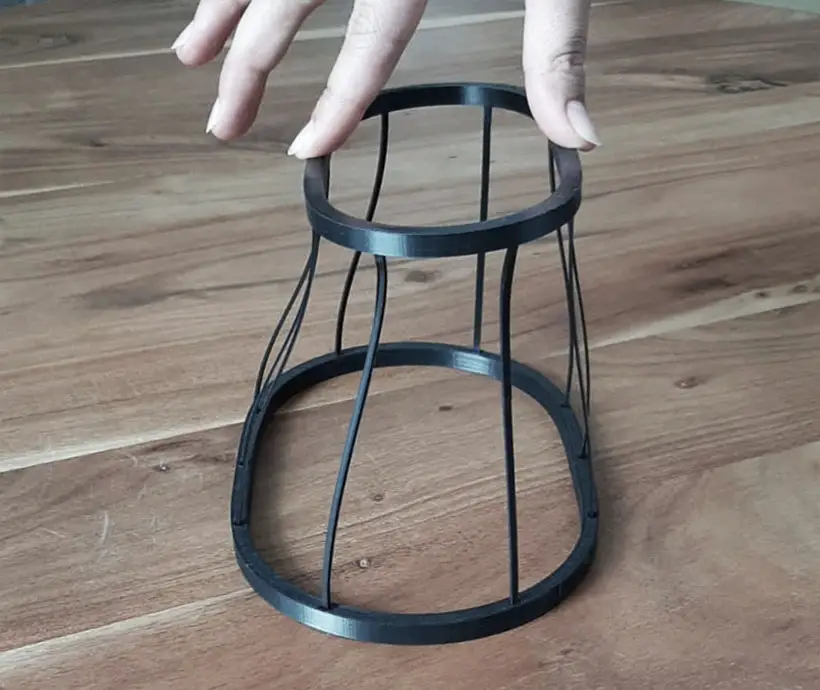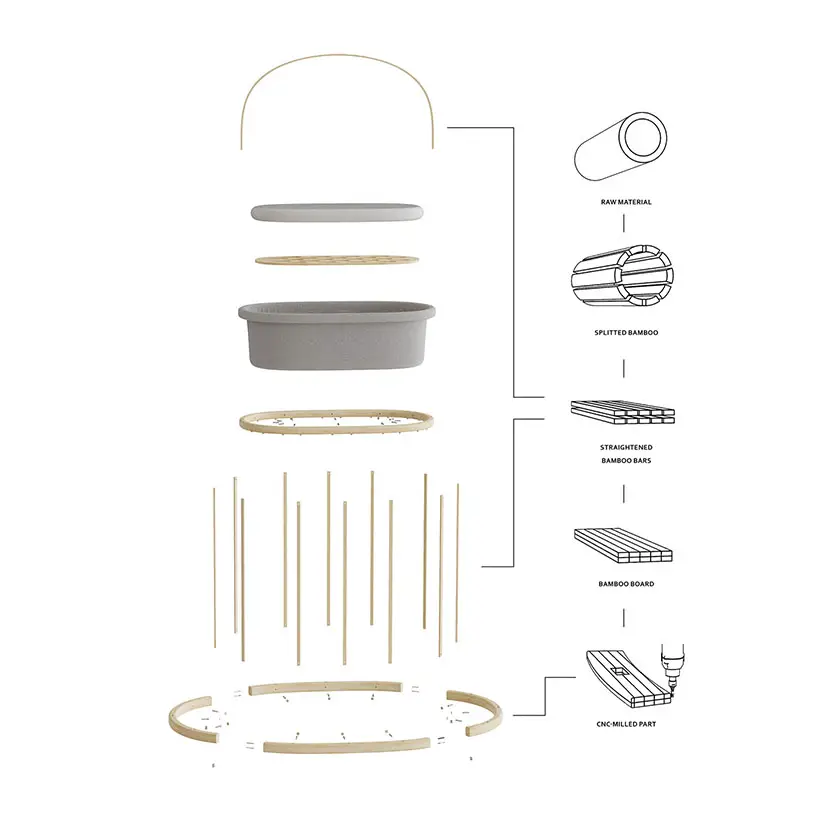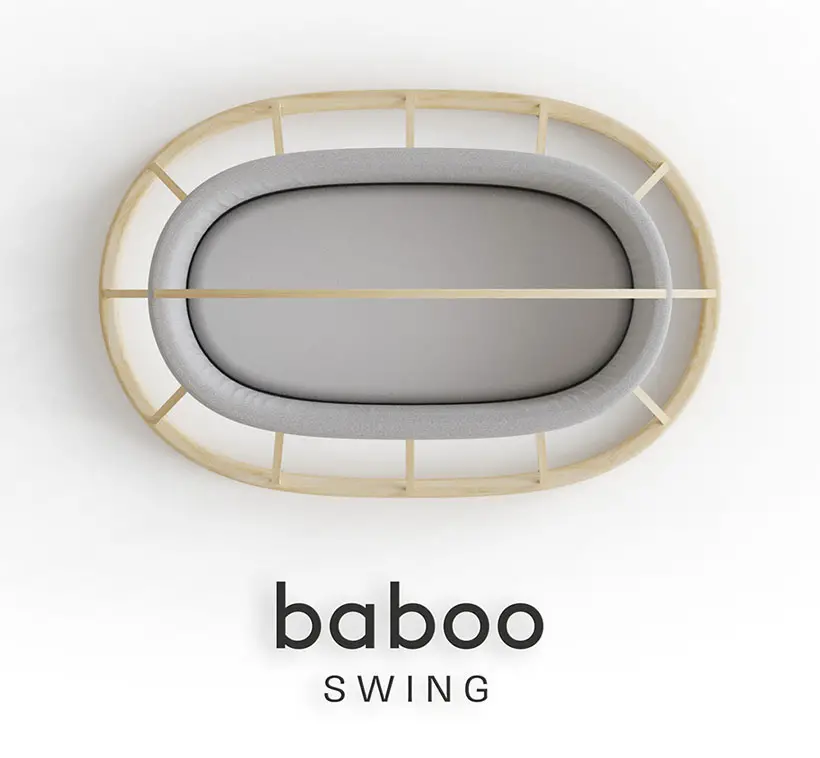 *Some of our stories include affiliate links. If you buy something through one of these links, we may earn an affiliate commission.