Kylix is a new design of drinking cup in order to replace the traditional coffee cup with a tiny ear-handle. This new drinking cup can be said as 3in1 cup. It has been designed with a hollow at the bottom that fits securely on top of a serving plate, user can use it as an egg-cup. There's an opening on one side of the plate to allow a thumb to fit through, no more pressure on the fingers to squeeze through it, causing 2-3 crammed fingers. The plate has curved upward on one side to keep cookies or chips from falling.
Designer : Gabriel Parker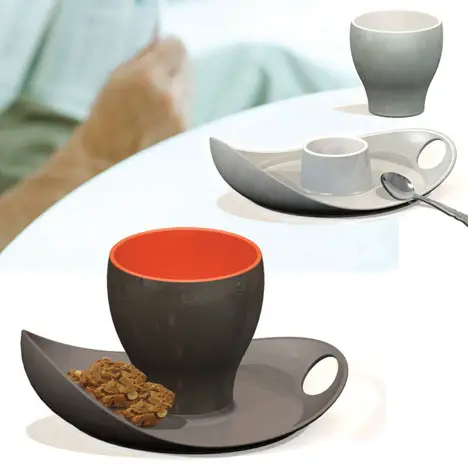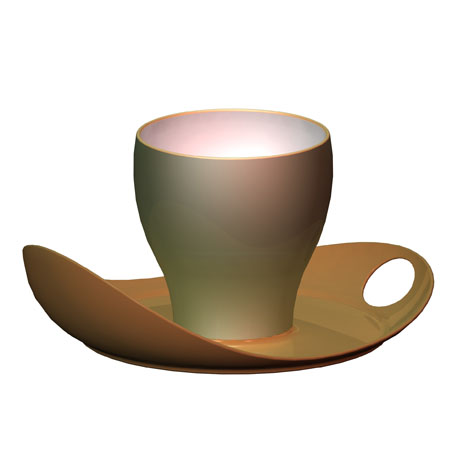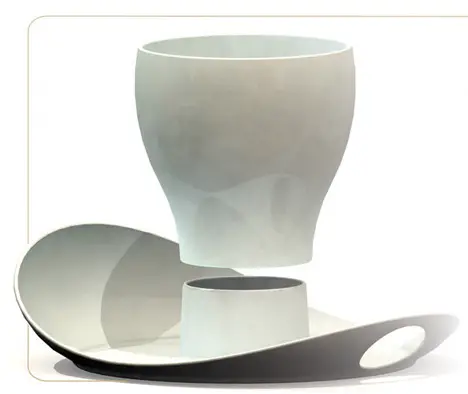 (Click the image for bigger view)
*Some of our stories include affiliate links. If you buy something through one of these links, we may earn an affiliate commission.