If you are familiar with the work of Yaohua Wang Architecture then you'll instantly recognize Amsterdam Bridge V sophisticated structure as one his magnificent designs. This bridge concept understands the main functionality and sculpture of a bridge, as the result, every aspect in this bridge design plays important part to the unique aesthetic as seen in spiral steel structure. There are 2 independent pathways which can be used by bicyclists and pedestrians, these pathways run parallel to each other through the bridge and meet at the center to act as functional hub. The center part of this bridge has been designed with a sheltered space where pedestrians / bicyclists can have slower pace and enjoy the view that can be seen from this bridge.
Designer : Yaohua Wang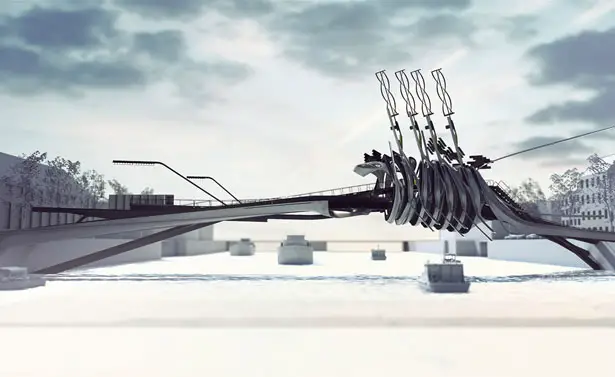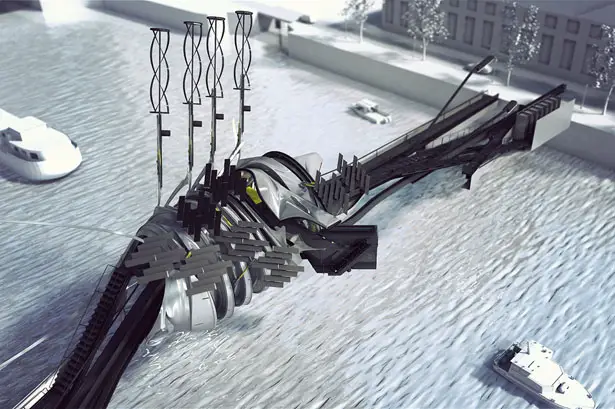 Inspired by F117 jet fighter that features great relationship between performance and aesthetic, the unique form of this jet has also been designed to avoid being tracked by radar. Amsterdam Bridge V takes this example as its inspiration, it tries to develop the same relationship between its structural performance and aesthetic design through the unique spiral construction. The architecture of this bridge spans across the river by constructing the tectonics of several layers of spiral surfaces to interlock with each other.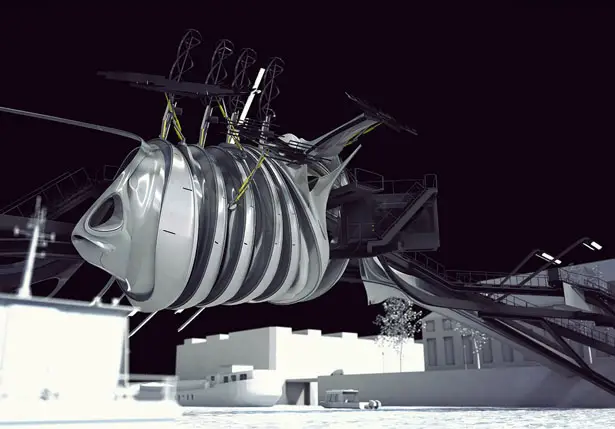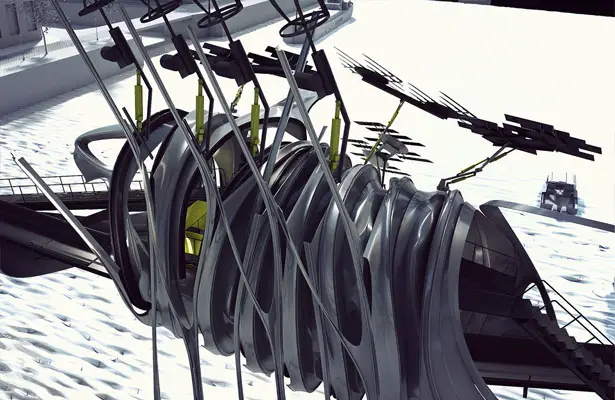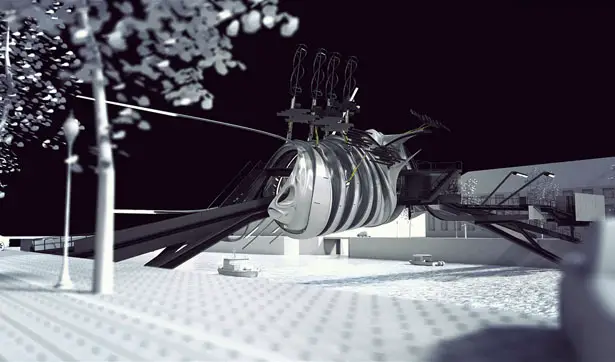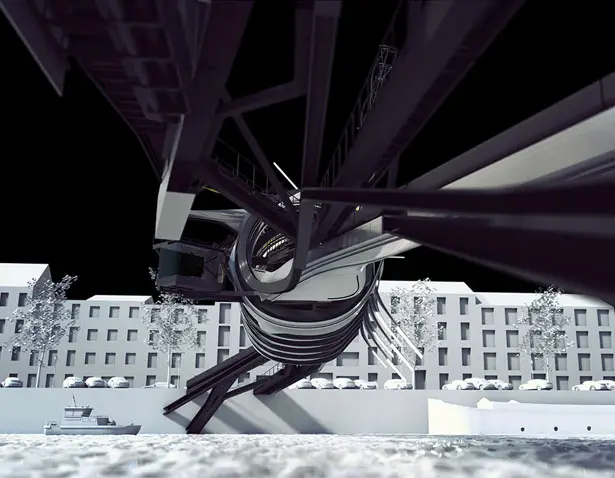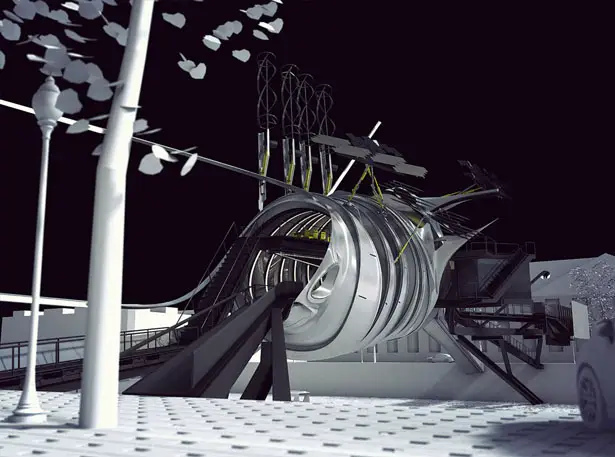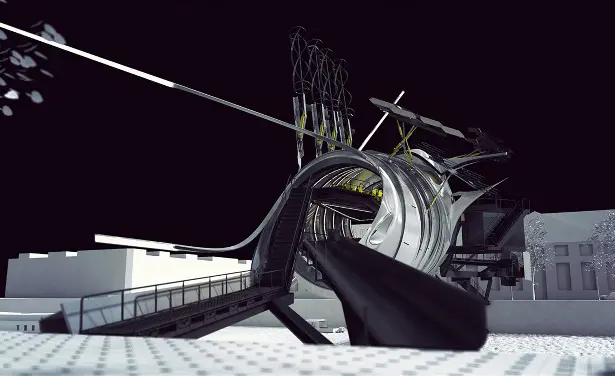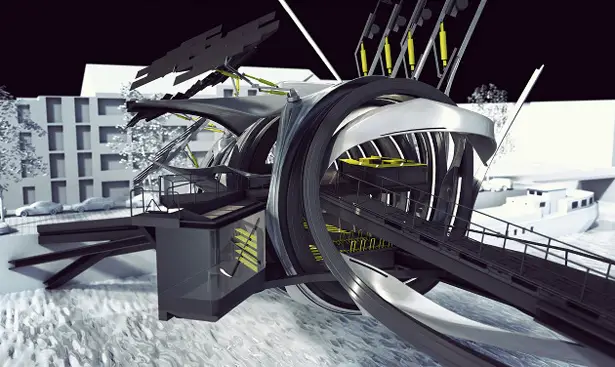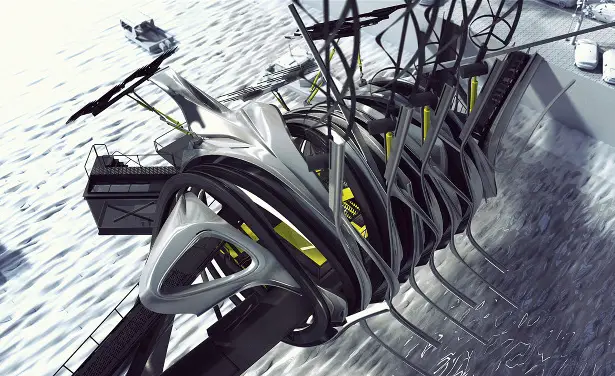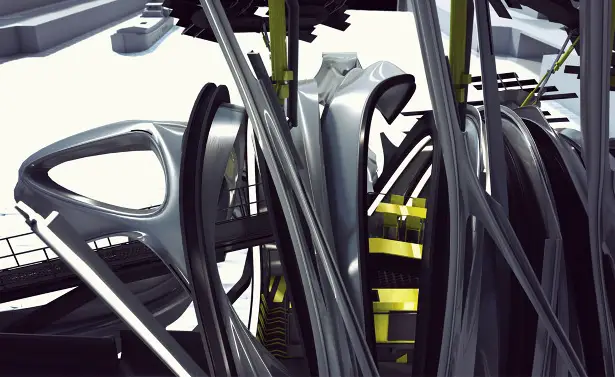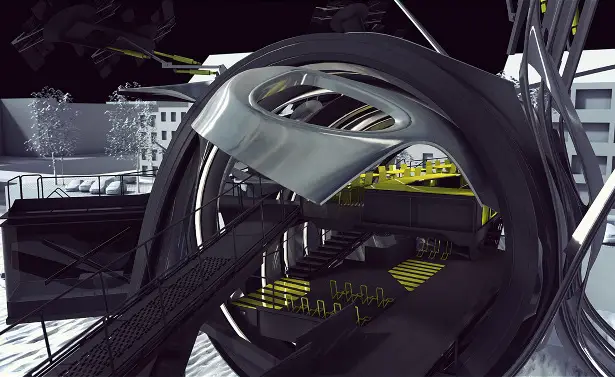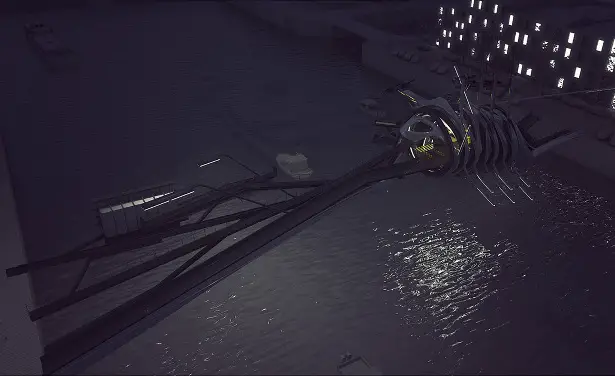 *Some of our stories include affiliate links. If you buy something through one of these links, we may earn an affiliate commission.