BIMOTA was a legendary Italian motorcycle company, unfortunately due to financial issue, it was closed down last year. Now, these four designers have made an attempt to design a possible future BIMOTA bike, just in case the company is ready to reborn. BIMOTA EB1 Concept Motorcycle is a school project that wants to discover Italian values through the love of racing. You can read their explanation below.
Our main intention was to create a real rupture in the motorcycle world. The designer job was to explore and create a new prospective vision for BIMOTA with a concept to redefine the motorcycle design. The first was to create a new package to reduce a maximum the weight and merge more with the spirit of extreme racing sport.
To do that we explore and draw extraordinary vehicles with a new relation between the rider and the motorcycle, reinvented the weight transfer with an innovative structure because this one was an extension of the human body movement and all with an electric package. During the creative phase, the designer team wanted to work as a real studio to exchange and explore new creative way easily and faster.
This final result was a merge of 4 different concepts:
– Evolution (By Florian Poulenard)
– Ergo-Bike (By Antoine Lesacq)
– Physic Fighter (By Jean-Thomas Mayer)
– Dematerialized (By Maxime Lefevre)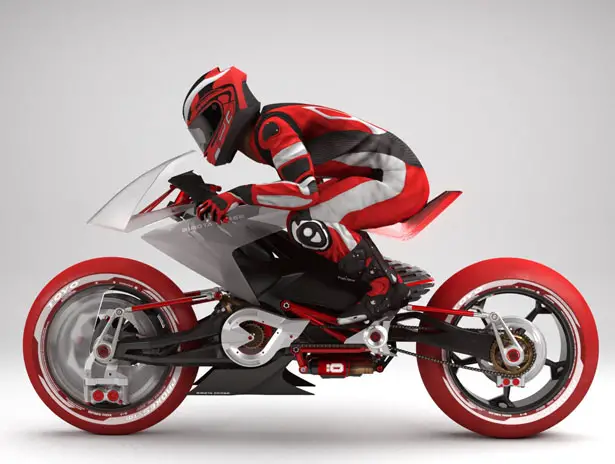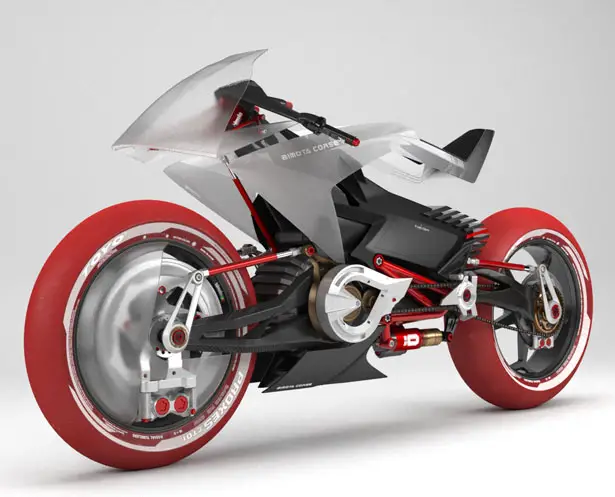 During the development of all the part design, we used the 3d models to understand how it works and keeps a coherence between pieces. The BIMOTA EB1 concept motorcycle was developed step by step, focusing on the mechanical frame. For example, the plugin handle bar direction was inspired by aircrafts.
For the animation and visualization we need to explain the main points of the Bimota brand and this Bimota project:
– Race Spirit
– Elite expert
– Technical innovation
– Non-conformist design
EB1 is an electric motorbike. We had to create a video to re-translate the beauty and the technique of this concept in a 2 minutes CG animation.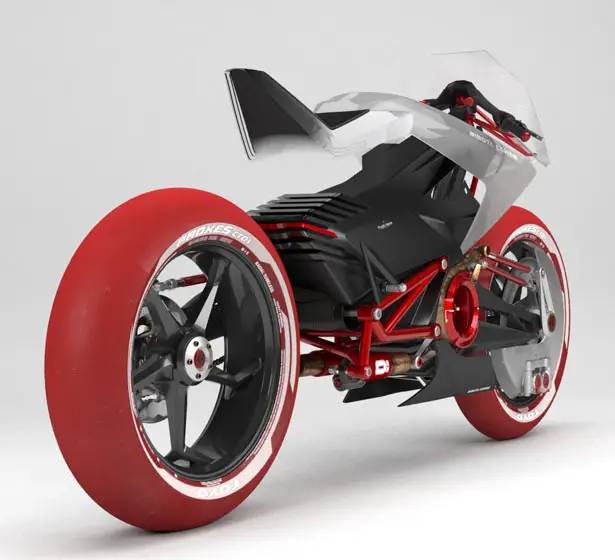 More images of BIMOTA EB1 Concept Motorcycle: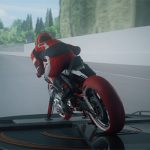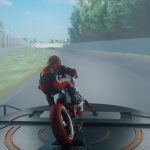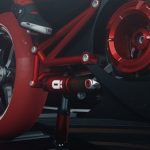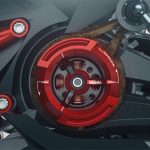 DIGITAL DESIGNERS ANIMATION TEAM: Thomas HOVETTE, Benjamin DROUGLAZET, Julien DEBRAS, and Jimmy BRULLEFERT
*Some of our stories include affiliate links. If you buy something through one of these links, we may earn an affiliate commission.