Triathletes usually place their water bottle as aerodynamic as possible in order to reduce the need to reach it that could interrupt pedaling and slow the racer down. Tridration water bottle has been especially designed to solve this issue, it is mounted on the aero bars of a bike for use during a triathlon or time trial. A pop up straw stays out of the way until the rider is ready to use it. There are two separate chambers in the body that allow the rider to have a sports drink and/or water, which can be picked by the selector fin. Nutrition gels are an important part of endurance racing, therefore this water bottle also completed with two easy-tear lock downs for nutrition gels with easy opening.
Designer : Brendan Joyce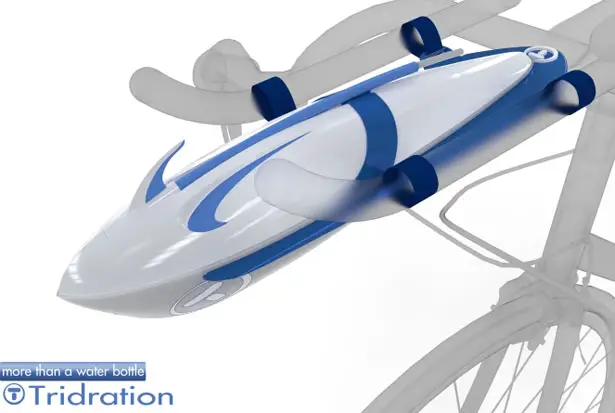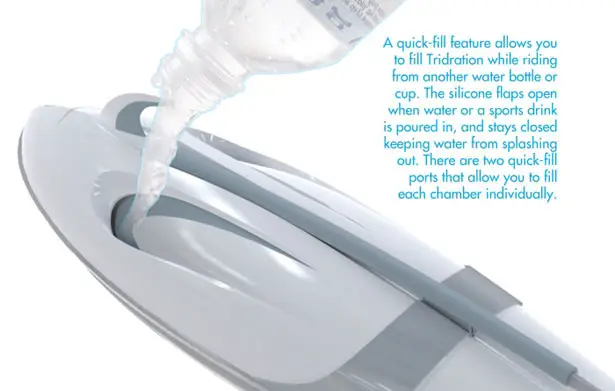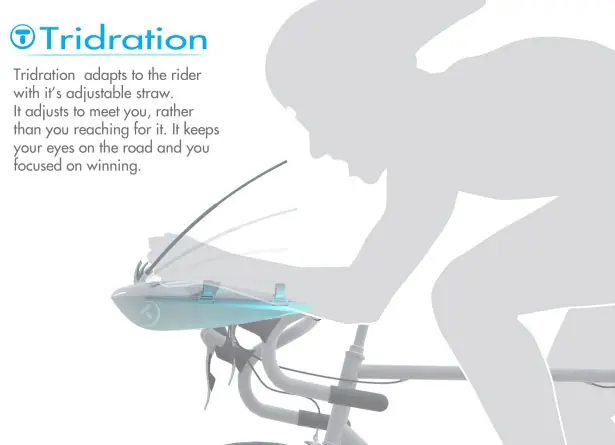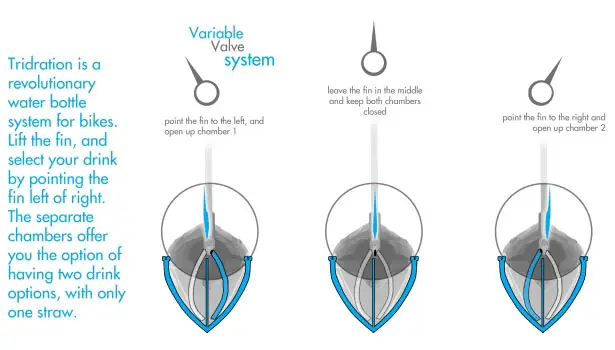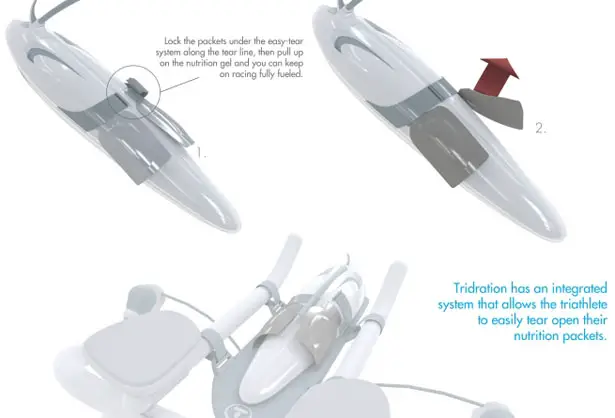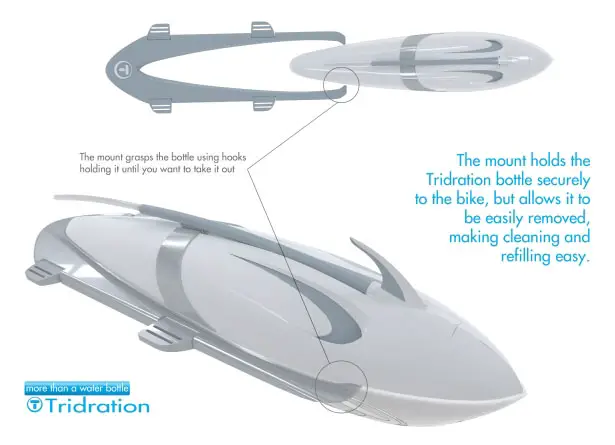 *Some of our stories include affiliate links. If you buy something through one of these links, we may earn an affiliate commission.