Alfredo Juarez, a NASA engineer, won "The Wrench Scout Bobber Build-Off" Competition held by Indian Motorcycle. This competition was open only from wrenchers, those who build for passion not the paycheck. There were three builders that received a build budget of $10,000, once completed, each project was unveiled on the Legendary Buffalo Chip stage and voted by fans. Alfredo's project won the grand prize of $10,000 and a spread in Hot Bike magazine.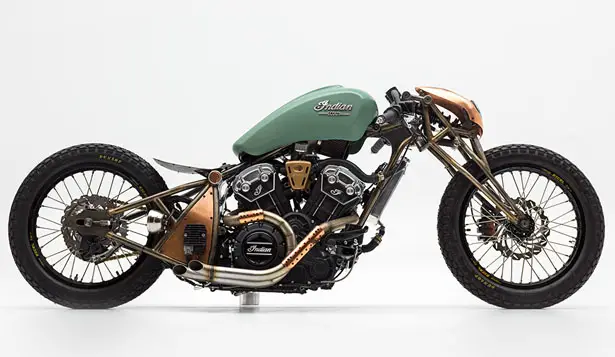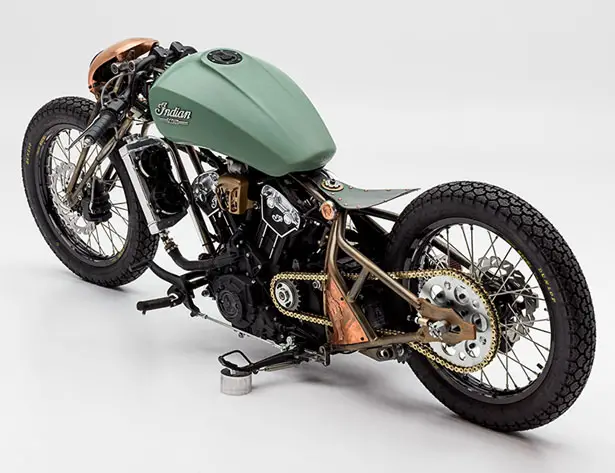 Alfredo Juarez mentions that he is not just a paper engineer, he's got the gear, skills, knowledge, experience, drive, and work ethic to build to express his creative freedom through design.
This custom Indian scout bobber features custom hardtail frame, combining different mechanical works where everything looks like an art. That cool open frame allows you to take a closer look at the engine that can give this bike 100hp. This competition has brought to life his lifelong passion for motorcycles, engineering, and fabrication, thanks to Indian Motorcycle.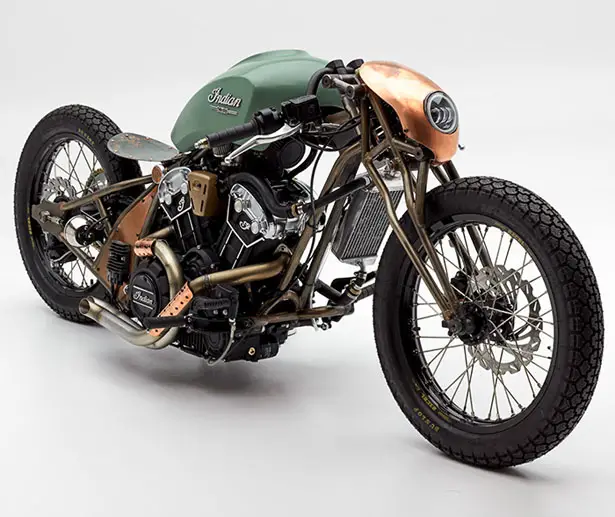 More images of The Wrench Scout Bobber Build-Off Competition Winner: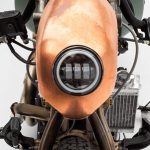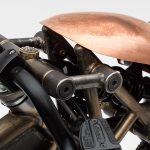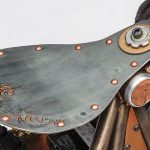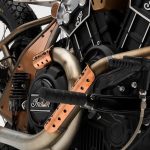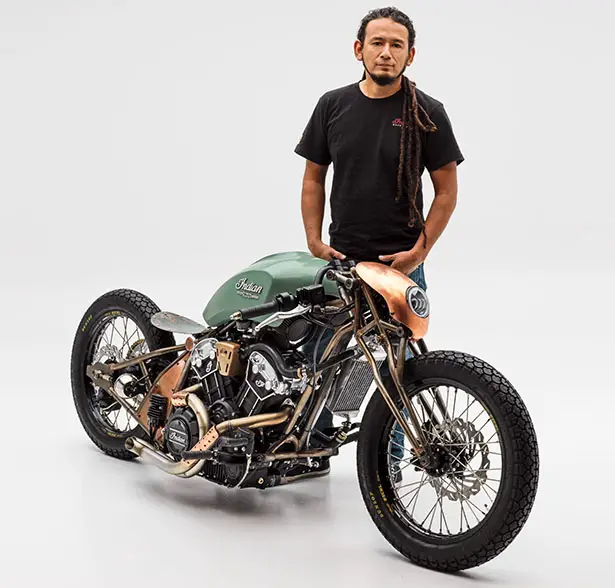 *Some of our stories include affiliate links. If you buy something through one of these links, we may earn an affiliate commission.