Aiyu Shower Machine is specially designed for elderly people. It's a common knowledge as we grow old, our joints and limbs flexibility is also decreasing. Simple bathing process can be a difficult task to do, not to mention bathroom floor is slippery when wet. Aiyu Shower wants to provide a comfortable place for elderly to sit, relax, and take a bath easier.
Elderly people can take bath independently, everything can be done semi-automatically, they just need to sit inside this shower machine and press several buttons.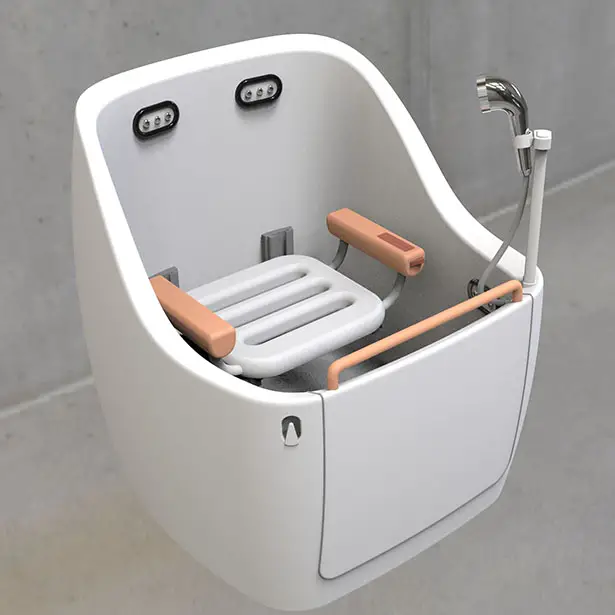 For safety, Aiyu Shower Machine is completed with temperature control and automated emergency call, some rescue devices are also implemented. Using high frequency micro-vibration, Aiyu assists elderly to take a bath, the automatic seat also helps elderly to stand up easier. Designed by Chen Xinyi, Liang Jiahua and Li Jiaxiang, Aiyu Shower Machine features key control and one-button control. The key alarm device is located within arm reach to make sure the safety of the elderly.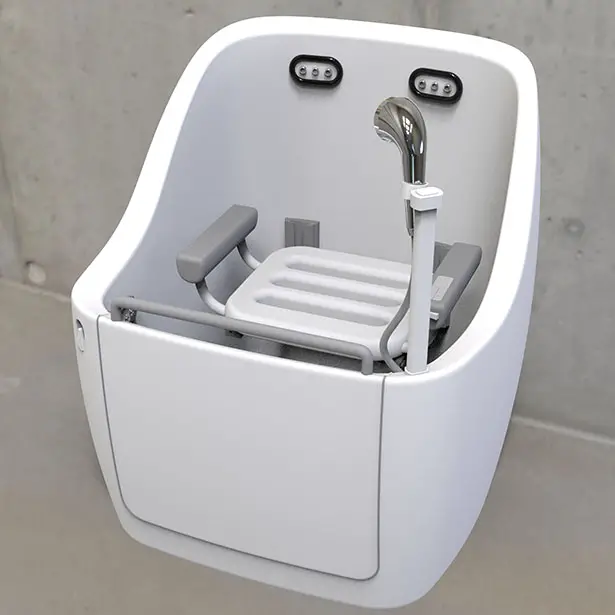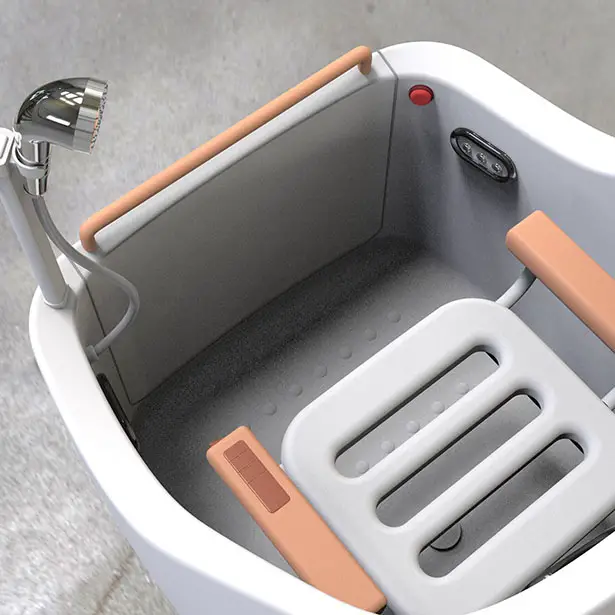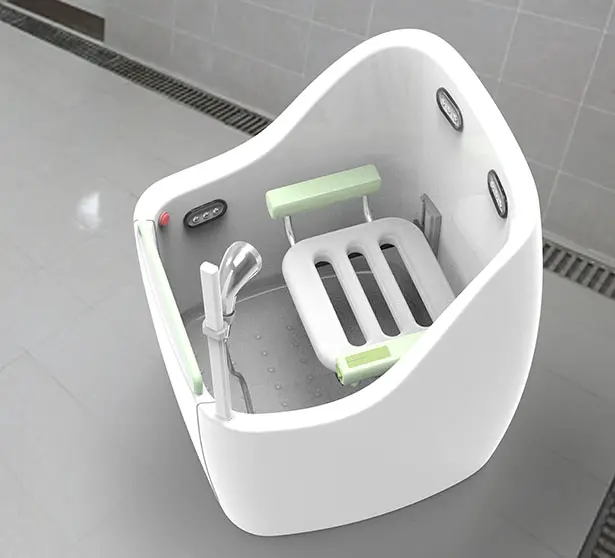 *Some of our stories include affiliate links. If you buy something through one of these links, we may earn an affiliate commission.