Instead of using rope pulley system, it would be much safer to use Air Rope when crossing floodwaters. It's a concept inflatable rescue tunnel to help victims during flood situations. We have to deal with so many lives lost to natural disasters, and the number is increasing every year. Most often than not, people are trapped on the wrong side of a flooded river, therefore, rescue team has to manually cross the river by securing a pulley system to transfer the victims across by rope. It's really dangerous method, it puts both the victim and rescuer at risk.
This new rescue tool takes the form of a tunnel where air is pumped into doughnut-shaped fabric tube to make it extend into a round tunnel. Rescue team can secure it to the ground and the tunnel is ready to be used as a safe bridge for victims to cross over. It's pretty practical, when not in use, it can be deflated, folded, and packed into the storage case.
Designers : Lee Jee Won, Lee Juan, and Lee Yong Ho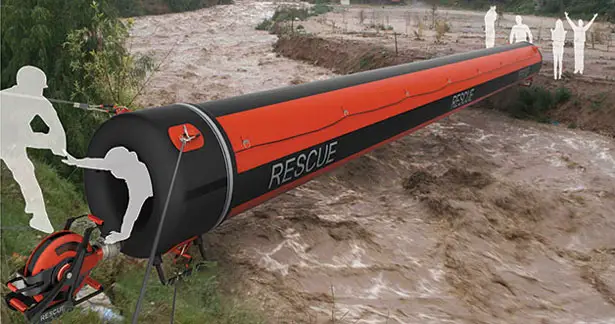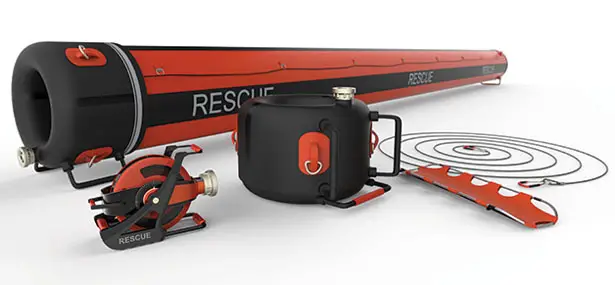 *Some of our stories include affiliate links. If you buy something through one of these links, we may earn an affiliate commission.