Qloud Qubed (Q) demonstrates the vision of Qoros that wants to create multi-dimensional personal management assistant in physical world. It reflects anything that this brand stands for: elegance, simplicity, and dynamism. Qloud Qubed or Q represents trust since the depth and value of human relationships are connected to the level of trust between individuals, this concept works similar. The dynamic relationship between user and Q mimics how human relationships develop over time, Q reduces the possibility of an accident by monitoring driver's performance at all times silently, it can sense if driver's being irresponsible such as drunk, it'll automatically switch to auto driving mode, taking over the wheel and safely drive the passenger to the destination.
Designer : Qoros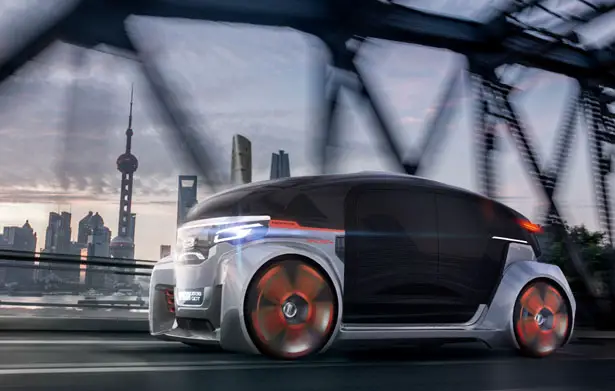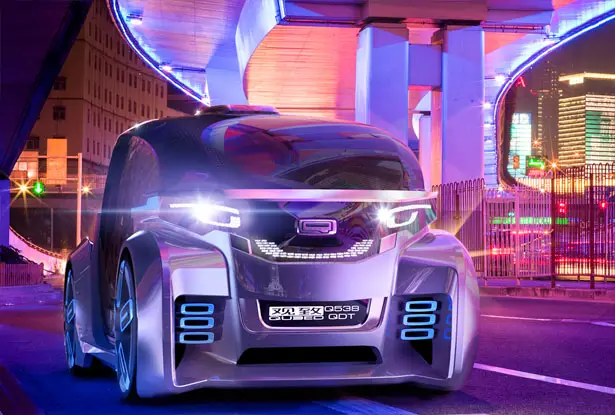 The central driving seat rotates based on your need, it faces forward for self-drive or rear for spending time with other passengers. The interior layout changes upon preference, thank you to its tall and narrow design, making it spacious, this vehicle is an ideal transportation for crowded megacity streets. This futuristic concept car is intended for average Chinese family with 2 children, sometime in 2029.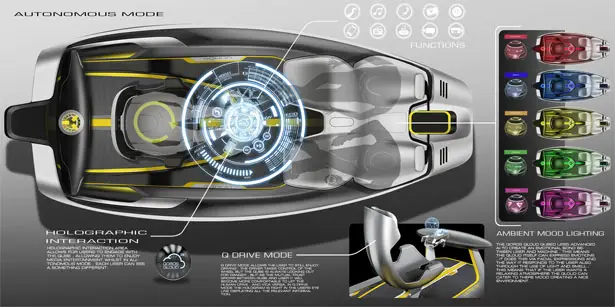 Click above image for bigger view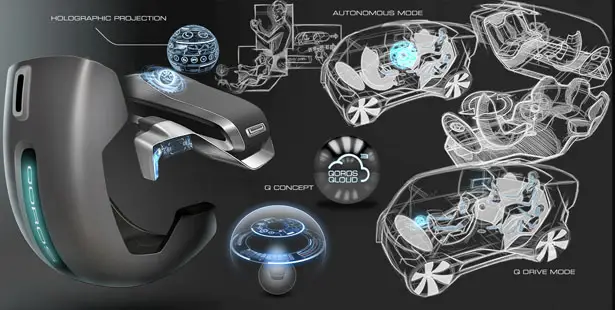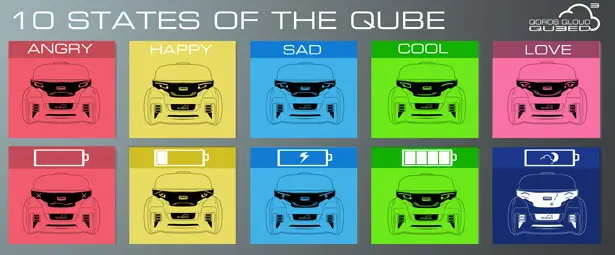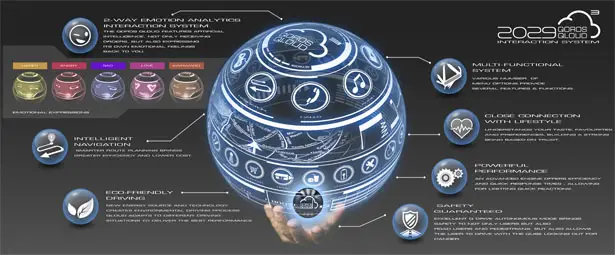 Click above image for bigger view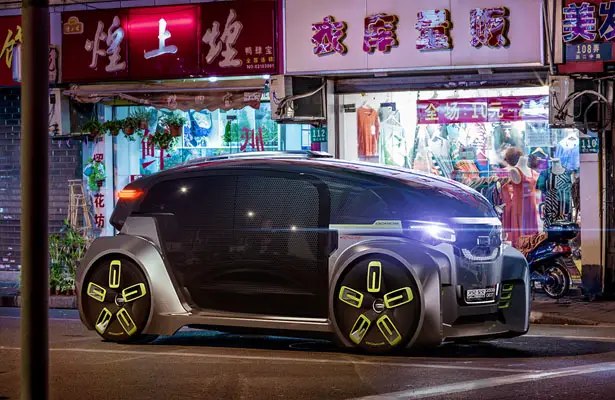 *Some of our stories include affiliate links. If you buy something through one of these links, we may earn an affiliate commission.