This rubber tub designed by Ole Jensen, a ceramist and designer, for the MINDCRAFT exhibition. A soft bathtub, exploring the EPDM rubber material in new dimensions, taking his artistic point of departure in his success design; The washing-up bowl. This rubber tub is perfect for outdoor activity, you can just simply hook up the cord to your water source, fill the tub, unplug when it's done. Take your bathing ritual in the garden with this rubber tub.
"A soft tub for the body. For children and adults. For play and healing. In the garden or the stylish bathroom."
Ole Jensen, ceramist and designer.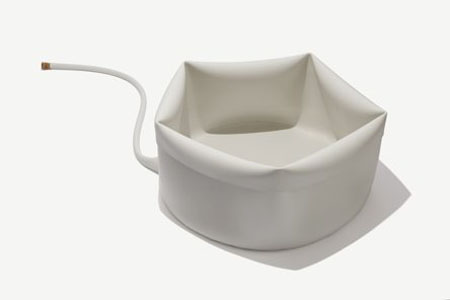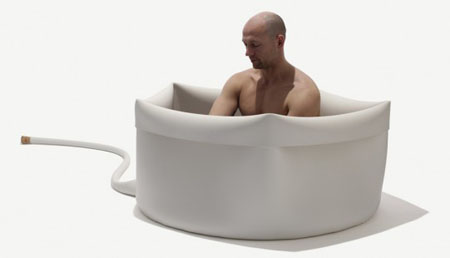 Designer : Ole Jensen via pan-dan