As wearable gadget, INFO Live takes the shape of bracelet, simple and comfortable. INFO Live concept PC is a data organizer that allows you to connect to the internet world. This concept PC has the ability to transfer data information to any hardware and person any moment in time of need. This gadget can alert you about incoming mails, documents, view photos, play your favorite music. I believe travelers, student, mobile people would love to have an easy way to transfer data while on electronic information easily. Some people say this is stupid concept, but for us, this is smart idea, making our life easier by controlling another hardware just in a single touch of your bracelet.
INFO Live's interface is designed to follow simple human gesture of flipping and finger kicking. Understanding the human gesture and how we behave is the building block to design INFO Live.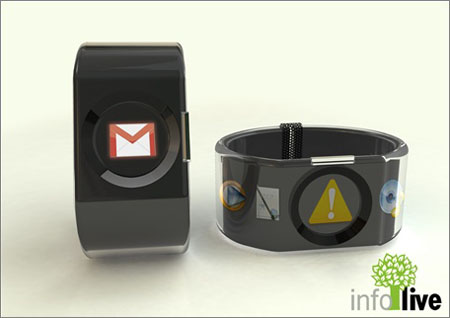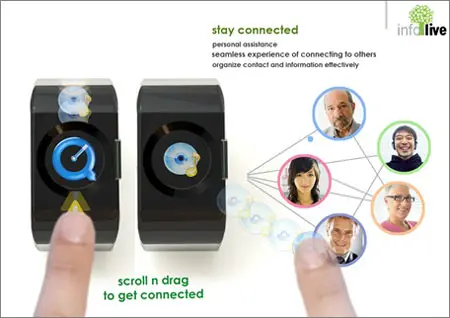 INFO Live also learns about saving our earth, it uses less energy during manufacturing. PP as pars of the material for future recycling. Lean production methods that make sure no extra parts are being produce if there is no purchase order.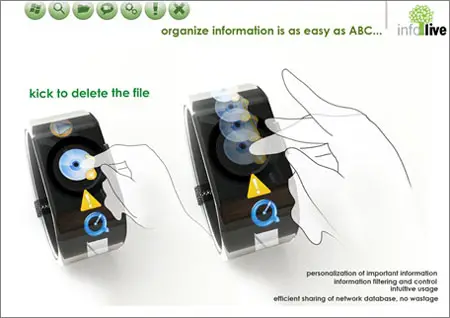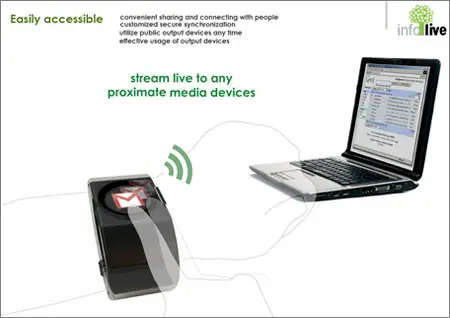 Source : NextGenPC
*Some of our stories include affiliate links. If you buy something through one of these links, we may earn an affiliate commission.