Scion, Toyota's youth brand, has launched its concept at the New York Auto Show, Hako Coupe concept. At first sight, this car might look like a classic car for you, but the inside is fully futuristic. Designed by Tokyo Design Division, this Hako Coupe Concept was inspired by the American vintage among young Tokyo trendsetters, it is intended to reflect "youth-inspired trends". As Jack Hollis (Scion vice president) says "Scion's Hako Coupe Concept embodies a distinct global perspective on today's youth".
"This type of forward thinking complements the Scion philosophy of intently listening to our customers and being willing to take risks to help us see where our brand should be. We took the xB's iconic boxy shape and explored something more vivacious, yet just as emotionally appealing. This concept is the sporty version of a box."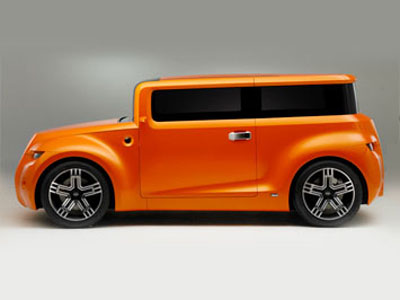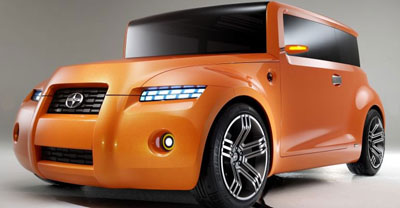 Inside, the Hako is accented with orange and metallic detailing that exudes a modern environment with entertainment possibilities. The front and rear seats are covered with urethane and rubber-like upholstery for easy cleaning.
The entertainment system consists of two video monitor screens mounted on the dash for radio, video, and music capabilities. Users can upload their videos and music through a Bluetooth connection.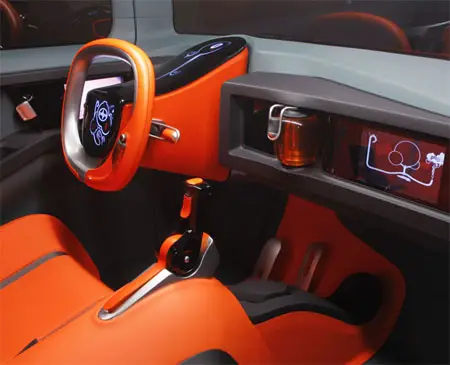 The shifter looks like a joystick and a track-ball controls the entertainment. Blending vintage style and a gamer's groove, the Hako Coupe stands out.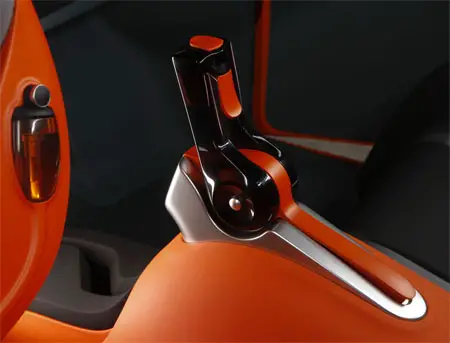 Designer : Scion
*Some of our stories include affiliate links. If you buy something through one of these links, we may earn an affiliate commission.