This one-seater's name is Mooovie and probably the designer, Han Jing, gave it this name due to it's great functionality and designed it for the people who are always on the move and for those who think driving is everything. Driving is and will be the hobby of many motor fans whether now today or in the future. This interesting vehicle has two driving modes. First one has two wheels and helps the driver, due to the small body of the vehicle, to make his way through narrow streets, traffic jams, small offices, elevators or you name it. It's so small you can take it everywhere, you can even use it as your own personal golf cart.
The driver is assisted by an intelligent  automatic drive mode which can calculate and control the distance between cars and keep the vehicle on the specified lane, making it safe and aware of the dangers on the road. The second driving mode is a three-wheel based vehicle and is mainly built for high-speed fun. The customers can choose whether they want this second version or not. The incredible features don't end here. Mooovie is equipped with the latest Internet technology making it easy for the user to share messages with the other drivers and his/her friends. The wheels are rimless, so the traditional rim has been replaced with a digital display. On this display the driver can show images and messages, bonding the car and the driver's personality.
Designer : Han Jing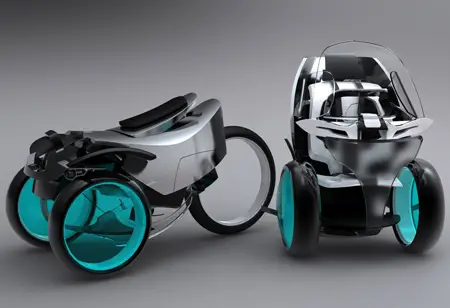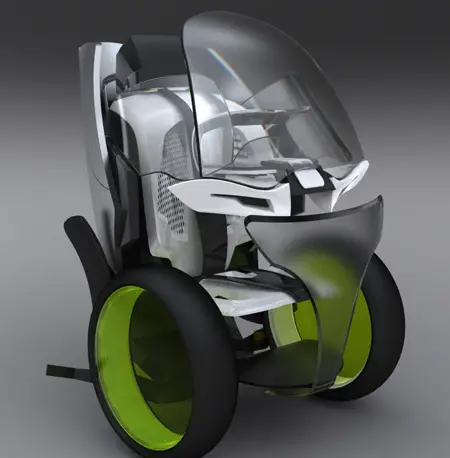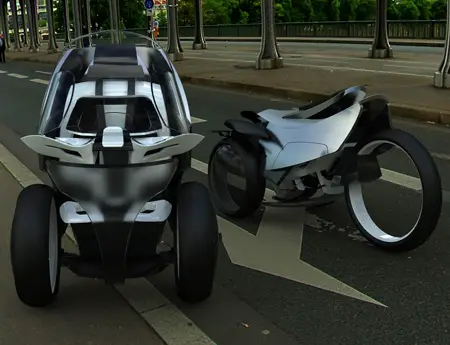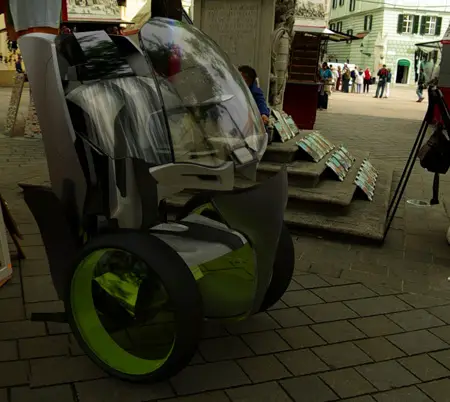 *Some of our stories include affiliate links. If you buy something through one of these links, we may earn an affiliate commission.