Tikk-Tekk Rainbow is an innovative and low-cost universal measuring device that uses visual, auditory and tactile feedback for measuring an object and is specially designed for visually impaired individuals. The device has been designed in a simple and straightforward manner that it can be easily used by all range of people to get accurate measurement readings. Two rings made of rubber plastic slips over each index finger of the user. As the measuring string loosen, the device plays a "tikk" sound after every centimeter and a "tekk" sound at each five centimeters. Moreover, embossed Braille numbers and printed digits are also showing the result of measurement.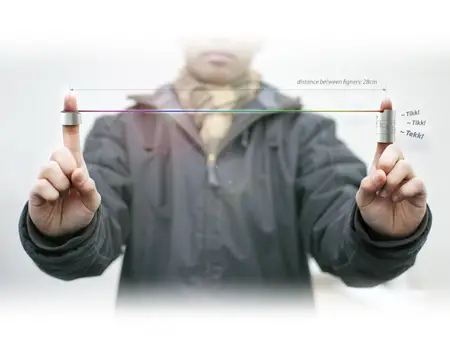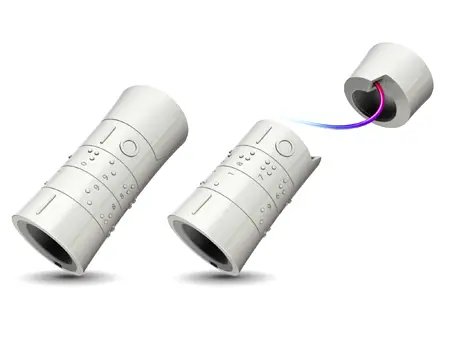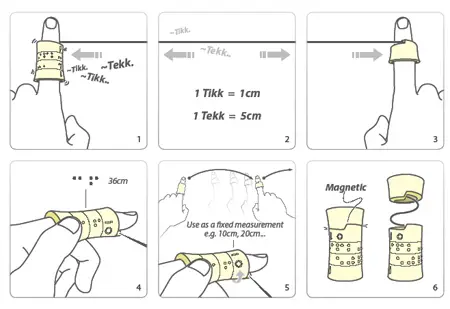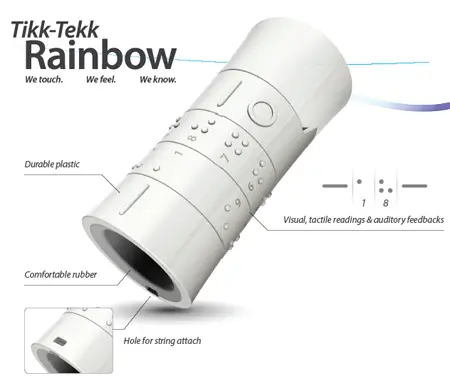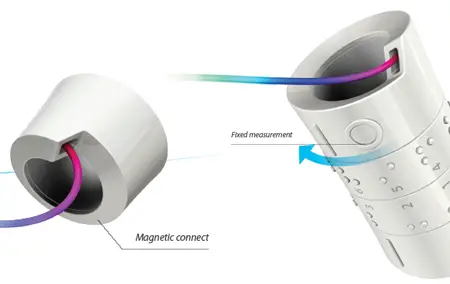 Designer : Guopeng Liang and Yun Li
*Some of our stories include affiliate links. If you buy something through one of these links, we may earn an affiliate commission.