As part of Electrolux Design Lab Award, João Brito has designed Symbiosis, a unique system to solve the problem where children are too attached to video games. This virtual reality system teaches children about civilization in interactive and fun way, starting from a simple object, a tree. You can read Joao's explanation about this system in his own words below.
Symbiosis is a Product Service System designed to address the problems of alienation and misinterpretation found in children, tied to the video games of everyday. The user is greeted with an air purifier and a package that contains a seed. Upon planting it, the 3D laser holographic projection system unveils the first glimpse of what's to become a new playground, starting from the very beginning: a tree.
In this game-based and peer learning experience, the user is invited to start from a simple tree and evolve through historic ages into a futuristic civilization, while at the same time explore randomly generated environments and connect with others in games and small tasks. Some of the mechanics will feature various kinds of cities associated with seeds that will have the users trading them in order to obtain these cities, progress rewards and a very interesting twist: if the user doesn't tend to his plant, the world degenerates until it disappears. We all need oxygen after all!
Do you like this concept? You can give your vote for Joao Brito by clicking here.
Designer : João Brito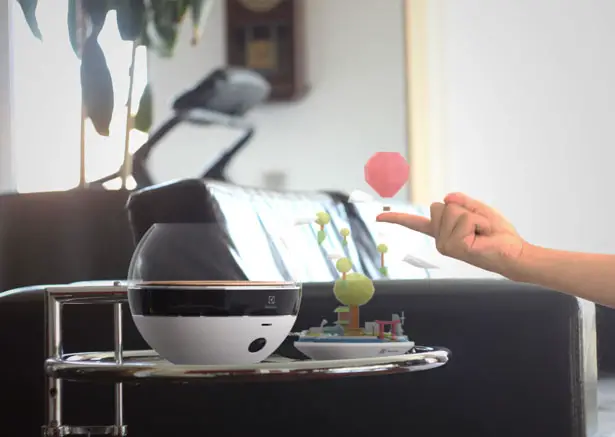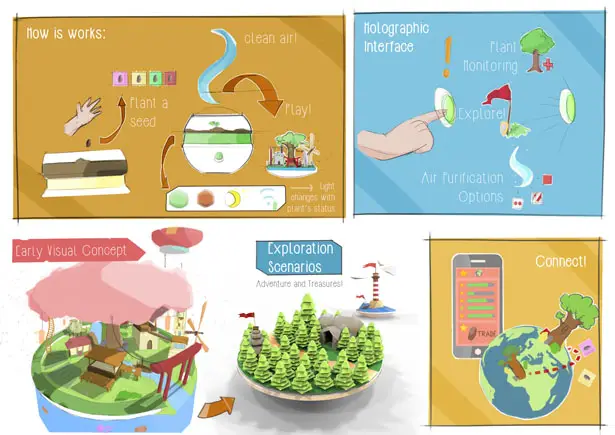 This product system is designed with three key functionalities in mind: Air Purification, Semi-automated plant care, and Holographic Laser Projection. In terms of air purification it functions like many other air purifiers, utilizing an air ionizer system to remove dust particles from the air. The semi-automated plant care system makes use of infrared, moisture, water, ambient light and temperature sensors to monitor the plant's health and quantify its health in a scale in order to relay it to the video game, which will suffer the consequences of bad management. It also features a water tank to store excess water in order to redeploy it later.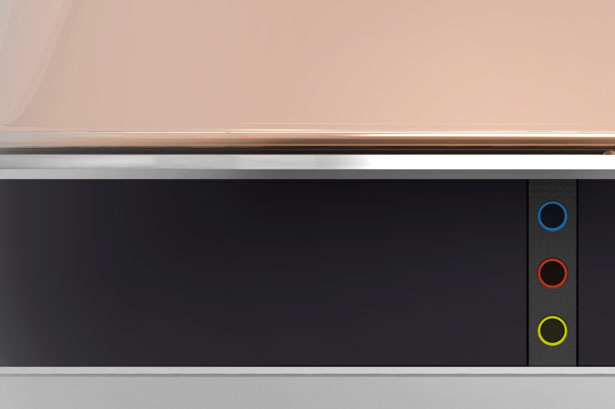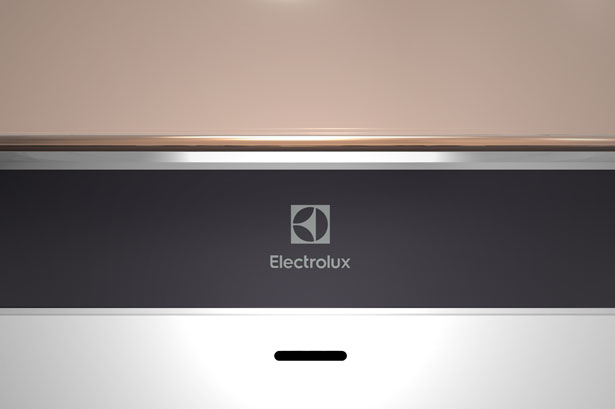 Regarding the Holographic Laser Projection system, which is highly conceptual, I based this solution on academic research and research of companies like Apple, assembling a couple of laser projectors that process and create images upon contact with the user's hand for example, creating interactive geometry that doesn't require invasive peripherals. Apart from creating healthier, cleaner households, Symbiosis will boost communication, and empower children with decision-making and management skills. It will improve their posture by replacing traditional flat screens, encourage them to communicate and make them more active and aware individuals, allowing them to value what we take for granted.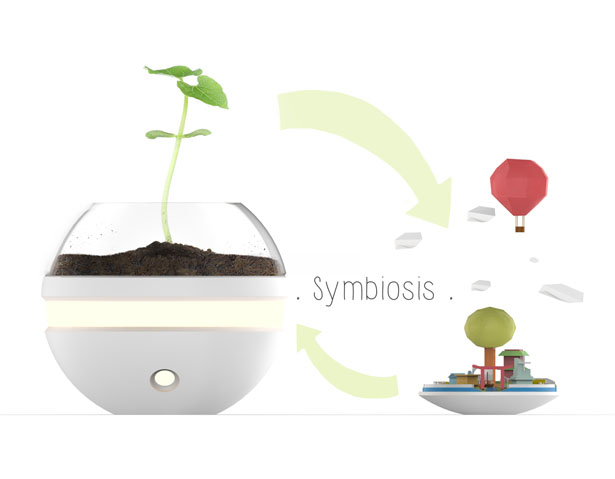 All together it will provide them and their families a healthier life, while passively educating them on a variety of subjects. Besides the mechanics commonly found in video games, it's the unique experience of interacting both inside and outside the virtual world, the sensorial diversity that will create a lasting relationship between the user, the product and Electrolux (which provides the service). The analogy set between the plant, pure air and the experience itself will empower the user with responsibility and decision-making skills, while shining light on how the world around him works.
Tuvie has received this Symbiosis project from our 'Submit A Design' feature, where we welcome our readers to submit their design/concept for publication.
*Some of our stories include affiliate links. If you buy something through one of these links, we may earn an affiliate commission.