With environment friendly issues being the prime concern for all designers so is this new charging device. This new battery charging device or Solar Pot makes use of solar energy to charge itself. All one has to do is to place the discharged cell inside the stem of this charging device and then the place the charging device in the sun. The device then takes up the solar energy and thereby charges the battery. This device helps in recycling the dry cells the natural way, which otherwise is one of the biggest environmental hazard. Quite an eco friendly way to save environment!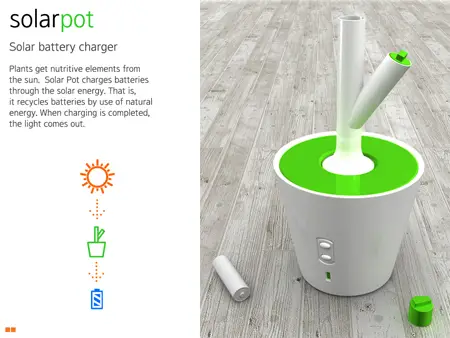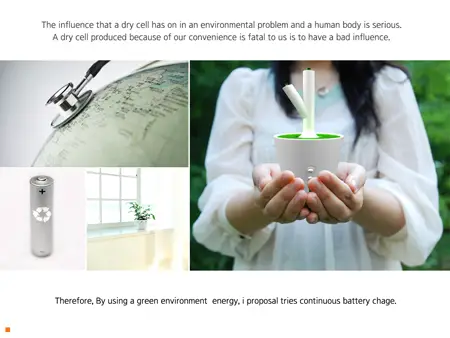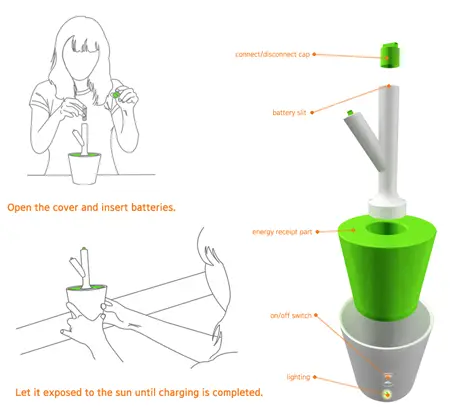 Designer : Jangho Kim via [Core77]
*Some of our stories include affiliate links. If you buy something through one of these links, we may earn an affiliate commission.