Skigard Hytte is a modern cabin lies on top of a mountain in Kvitfjell, Norway. It is constructed out of regular grid of 45 wooden columns that lift a 144sqm cabin, 1.5m above the ground to allow native grasses for sheep and cows to graze on to continue to grow below. All these columns are clad with skigard a.k.a roundpole fence, long and narrow, quarter cut tree log, which is laid out diagonally by Norwegian farmers as fencing.
The roof of this cabin is also overgrown with the same native grasses found on the ground below. From the outside it looks just like an ordinary cabin, but inside, it is filled with modern décor and technology.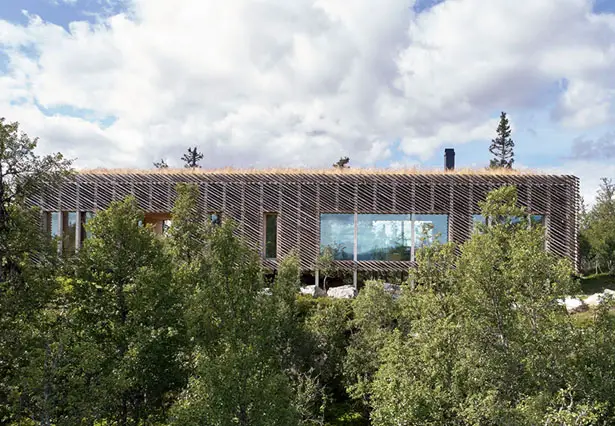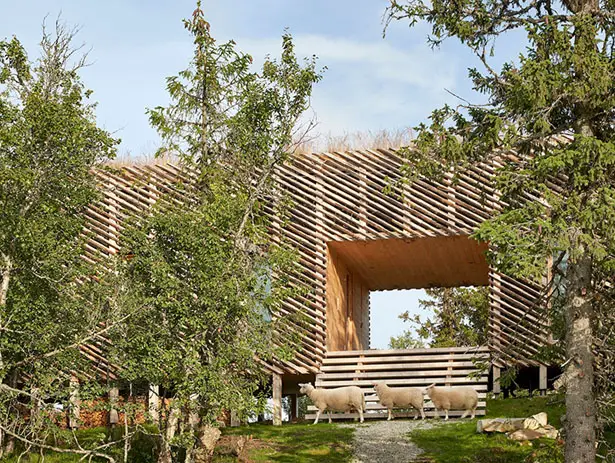 Designed by Mork Ulnes Architects, Skigard Hytte cabin can be accessed through wide wooden steps that lead you to a veranda. Standing here, you'll be presented with an awesome view of a valley and river below. Even though the spaces are designed to create intimate atmosphere yet it is still open visually and physically to the jaw-dropping landscape below.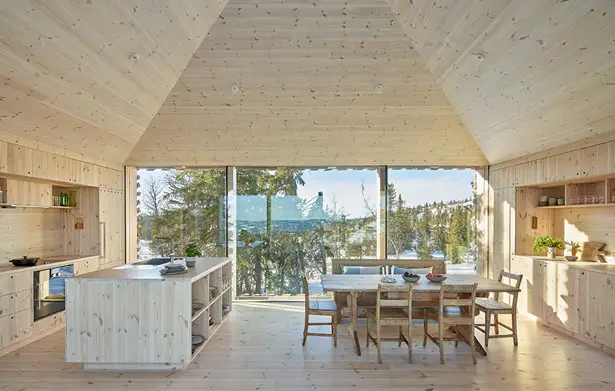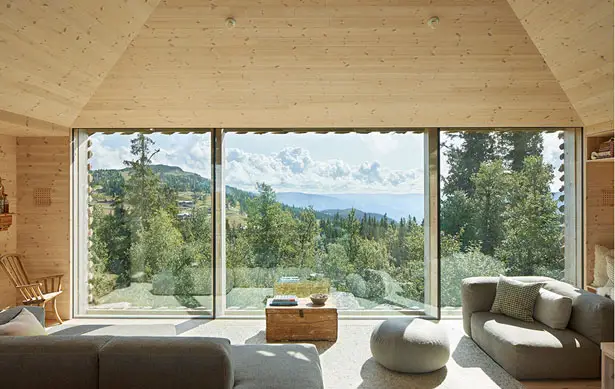 More images of Skigard Hytte Cabin: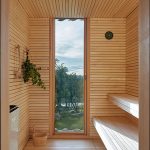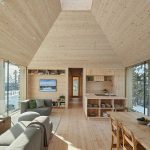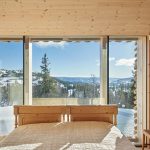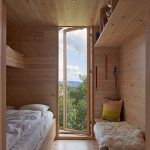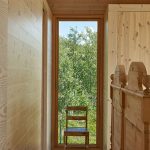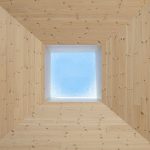 Team
Phi Van Phan, Casper Mork Ulnes, Lexie Mork Ulnes, Inez Tazi, Kristina Line, Auste Cijunelyte
Photography
Bruce Damonte, Mork Ulnes Architects, Juan Benavides (Video)
Status
Completed, 2018.
*Some of our stories include affiliate links. If you buy something through one of these links, we may earn an affiliate commission.