The idea for Seataci yacht came when Charles Bombardier and his wife were visiting the St. Regis resort in Bora Bora. When they were scuba diving, he started to think about a new type of cruise ship that can be navigated in shallow waters using environmentally friendly propulsion system. This concept yacht features a biomimetic propulsion system that resembles the movement of whale's tail. The main hull is lowered underwater, offering passengers with an awesome underwater view of the coral reefs and marine life. This yacht has a dozen villas and two landing pads that are specially designed for personal flying drones.
The capability of submerging comes from water ballast system that sinks the main hull. Those two side pods would be able to stabilize the ship and linked with a hydraulic system to function as a dynamic suspension. The ship's crew as well as passengers can travel to those pods at any time during the cruise, they can be use as galleries to get a different viewpoint from the ship. Each pod houses the engines of the yacht.
Designer : Imaginactive and Martin Rico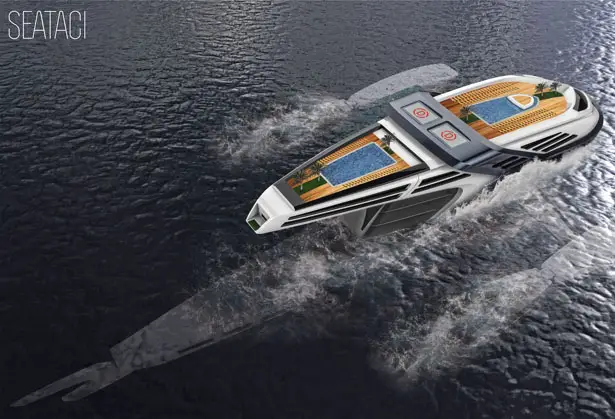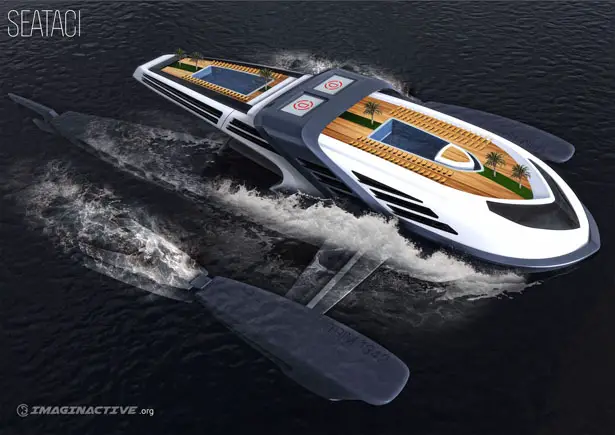 Seataci uses a biomimetic propulsion system, basically, it is an oscillating foil that pushes the water just like the tail of a whale, it might be more efficient than propellers and less noise under water. Each pod has enclosed water propeller that would siphon water from side intake grills and push it forward to move the vehicle back up. There's a tropical garden on the main deck that surrounds the pool, next to landing pads for personal drone.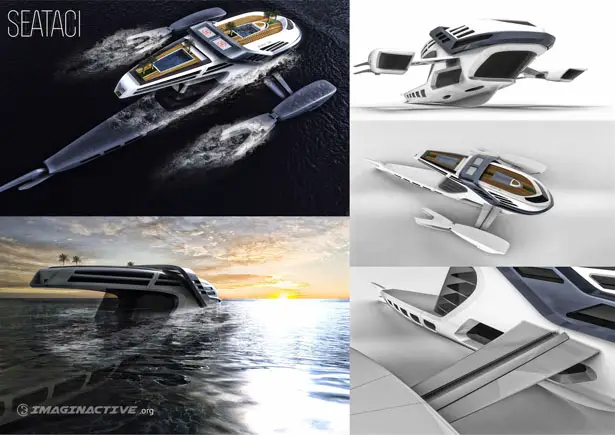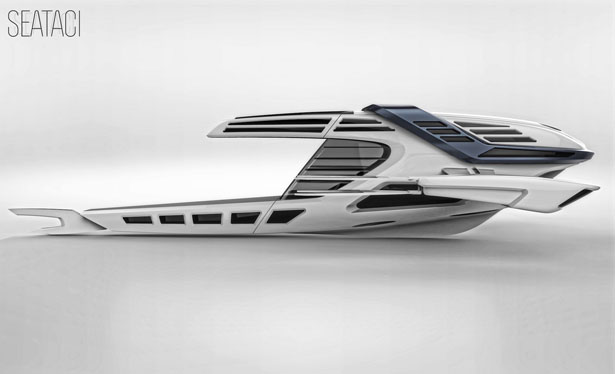 *Some of our stories include affiliate links. If you buy something through one of these links, we may earn an affiliate commission.