Sipurion water purifier was developed as concept study based on Siemens Technology by Henning Strobel for his diploma at University of Applied Sciences Darmstadt, Faculty of Design. In cooperation with Siemens AG, this industrial designer has come up with the idea to design modular water purifier system that can be utilized anywhere in the world. Today, we are facing the problem of insufficient supply of potable water, furthermore, during natural disaster there's a need for temporary supply of drinking water immediately. This concept utilizes membrane technology and active carbon to extract most of pathogens out of polluted water.
Designer : Henning Strobel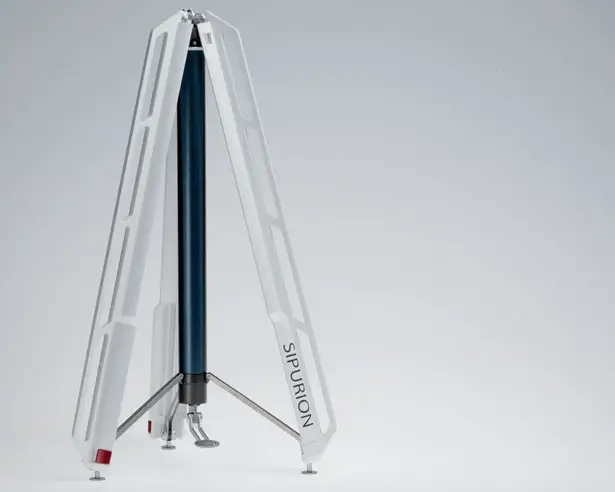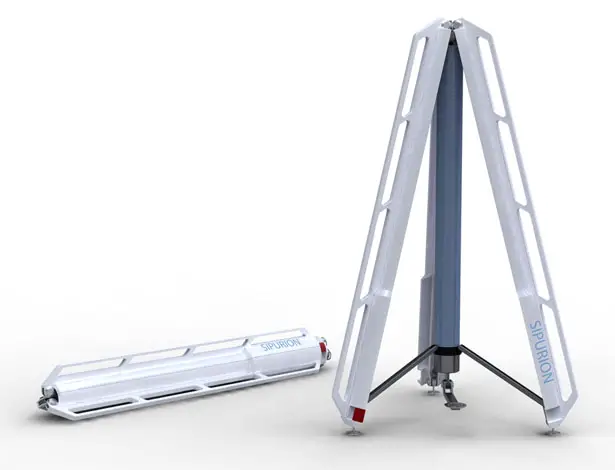 Sipurion water purifier looks like camera tripod, its white shell consist of 3 identical parts made of polyamide which can be used as stable tripod construction while in work mode or as a robust cover for the filter element when this purifier is closed. Any other small parts are optimized for safe and easy transport as well as rapid installation. The overall system weighs about 25kg, so it's pretty mobile and it takes only 5 minutes to setup. User can operate Sipurion with foot-operated pump, an electrical pump or gravitation system, it can supply at least 200 people for about 6 months and after that, the filter needs to be replaced.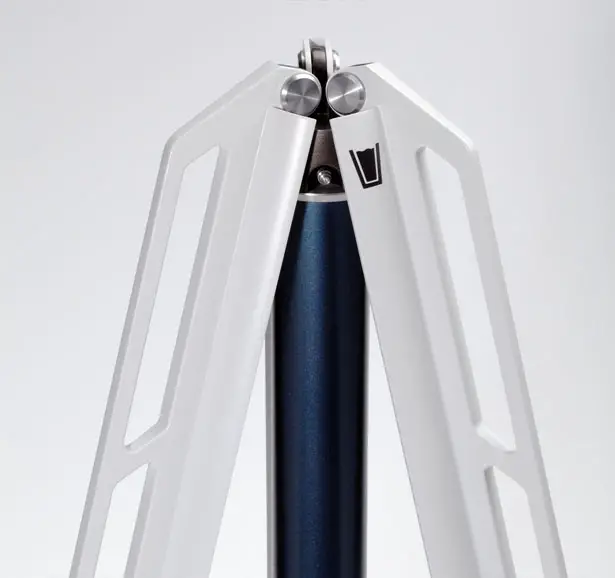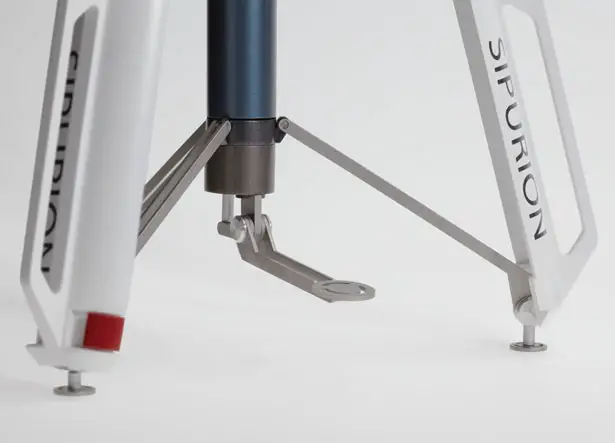 *Some of our stories include affiliate links. If you buy something through one of these links, we may earn an affiliate commission.