Saroléa MANX7 electric superbike has been designed based on the first SP7 version built in 2014. One year ago, Saroléa competed in its fourth Isle of Man TT in a row riding SP7 race machine. The company decided it's time to build a road legal version of this bike, based on the racebike's technology. Due to extreme conditions and specific set-up of the race, Saroléa has designed a unique development platform to enhance performance and safety, therefore, this company has gathered huge amounts of information to create solution for their legal-road motorcycles.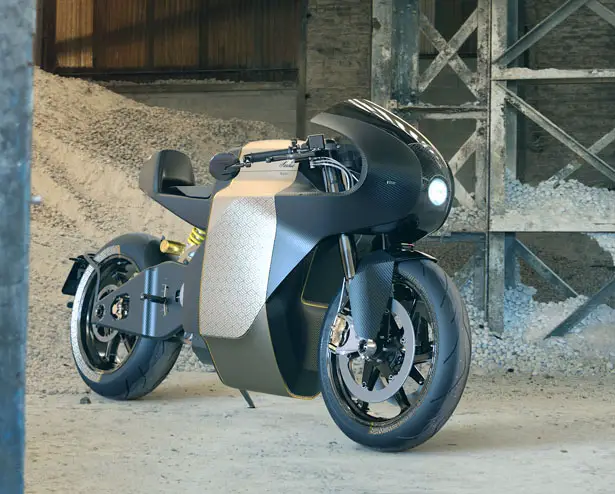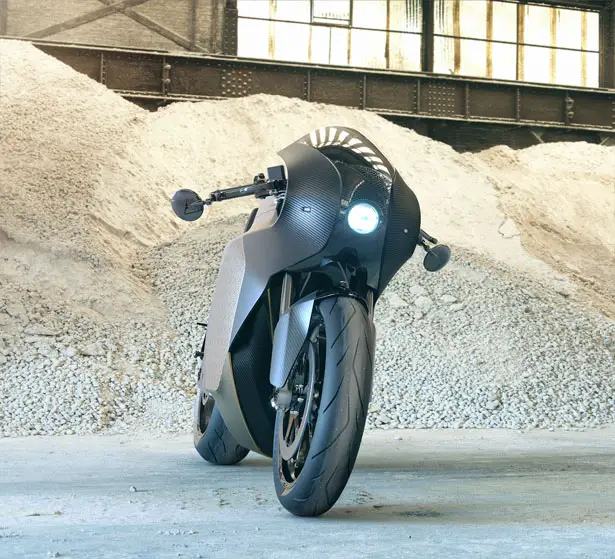 Serge Rusak and his design team made sure that they keep Saroléa heritage through out the design. Saroléa MANX7 has a close appearance to the original design but elegantly refined, together with his team, Serge Rusak has though out of the box to create authentic and timeless sport bike. This could be the first step in building DNA of the brand. The main objective of this project was to assert a strong yet simple electric message, shaping a perfectly clean object.
Simple and beautiful, the simplicity is highlighted through the stance, proportions, and materials, the overall design exposing the verticality of the inner architecture. The superfluous is gone, it reduces the design to its basics in order to reveal the purest and most absolute form. In addition, the use of sharp design cues and details allow to define signature elements that give this superbike its unique identity. The subtle focus on detail elevates this new MANX7 from simple to the refined. All details have been carefully considered to emphasize Saroléa vision: modern aesthetics, capitalizing on traditional values.
LIGHTER, STRONGER, FASTER
Saroléa's obsession about reducing mass gives the MANX7 a level of agility and precision that defines its character. The core of the MANX7 is a carbon fiber monocoque chassis made by hand. A combination of materials and techniques results in a lightweight, super strong and rigid chassis. For low total weight and optimum safety, the swingarm is also handcrafted from lightweight carbon fiber, manufactured by their partner Solvay.
Due to this configuration and the nature of the fully stressed structure, the MANX7 has an ideal 50% front and 50% rear weight distribution, which gives it great handling and makes it easy to ride. Unusually, for an electric bike, the weight is a more than reasonable 217 kg, including a 22kWh battery pack.
BUILT TO WIN
Saroléa's engineering team, with knowledge spread over different specialized fields of applied sciences and racing, handles all research and development tasks with a huge level of effectiveness and output quality. Saroléa's advanced electric drivetrain delivers exhilarating performance. Unlike an internal combustion engine, with hundreds of moving parts, Saroléa electric motors have only one moving piece – the rotor.
The Saroléa air-cooled brushless DC motor puts out 120 KW* and delivers 450Nm at the crank. As a result, the Saroléa MANX7 has smooth, silent and instantaneous acceleration. Twist the throttle and, in as little as 2.8 seconds, it can reach 100 kph, without any lag.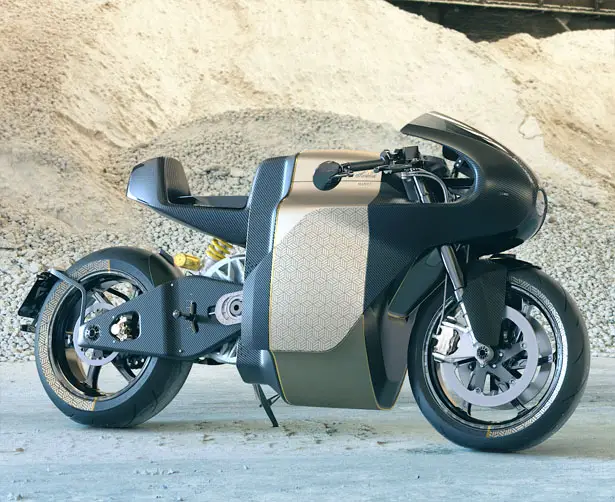 The Saroléa battery pack is a Li-Ion 400v energy-dense battery system for high-performance vehicles and is available in three capacities: 14kWh (230km range), 18kWh (280km range), 22kWh (330km range). The battery pack can be easily removed and upgraded which makes your MANX7 perform better, but is also future-ready and timeless. The MANX7 has DC quick charge capabilities compatible with automotive standards allowing the bike to charge from 0 to 80% in 25 minutes.
A Regina® chain delivers power directly to the rear wheel. Like her racing older sister, the MANX7 is equipped with Öhlins® suspension. The FGRT-200 forks and TTX36 shock absorber deliver top-level performance, consistent behaviour and aid the bike's handling and agility. The braking system by Beringer® also comes from the race bike. The Aerotec® technology avoids slanted wear, even when the pads are new or worn. No compromise for the wheels; directly from Superbike racing, the new Gass-R by OZ Racing® are made from the lightest aluminum alloy for road use.
Inspired by the track, with pulse-raising grip, handling and performance, Dunlop's SportSmart TT® tyre is the pinnacle of road performance. (Dimensions: front 120/70, rear 190/55.) The unmistakable style of Rizoma® is summarized in the pure lines of its products, which give the MANX7 an elegant and refined minimalism. Rizoma are responsible for the rear light, indicators, mirrors, footpegs and license plate.
When it comes to fixings, the Pro-Bolt® bolts titanium range is designed for minimum weight with maximum strength and is approximately 45% lighter than equivalent steel parts. The windscreen is made by Fabbri Accessori®. State-of-the-art technology combined with customary craftsmanship results in a product with high-quality features.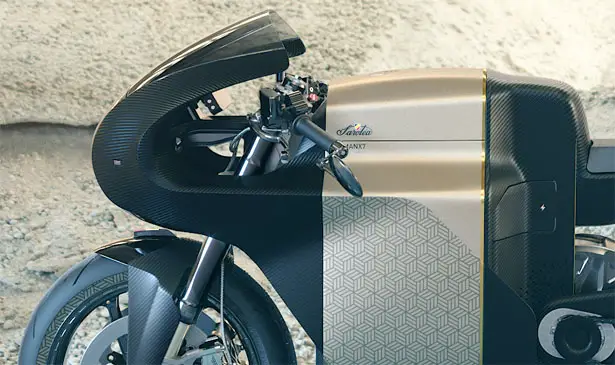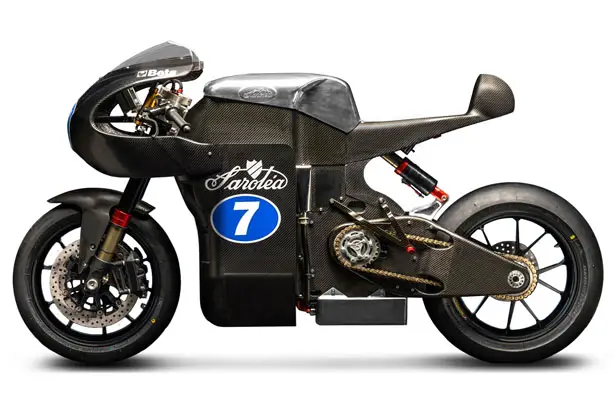 CREDITS
Design: RUSAK Creactive Designworks
Modeling (except technical parts) & realization of the CGI: TRYPTIK Studio
Photography: Rob Mitchell
*Some of our stories include affiliate links. If you buy something through one of these links, we may earn an affiliate commission.