Cautious transportation of amputated body parts appears to be crucial for the successful reattachment process. Accidents may happen anytime, anywhere. At such instances, it is important that amputated body parts must be transported efficiently for reattachment. Cadaver limbs can as well be transplanted on a living patient, and the transportation from a clinic to some other facility should be done accurately for any reattachment surgical treatment to be successful. Well, ETU expanded to Emergency Transporter Unit for Amputated Body Parts has been designed to offer proper conditions for safe and sterile transportation of amputated body parts from accident location to nearby hospitals. The 3 main elements included in the design of ETU includes a thermoelectric cooling system with sensor that ensures even cooling of 4°Celsius around cut off body part, an insulating bag of aerogel that consistently maintains temperature, and finally the main casing that protects the cut off part from being damaged during transport.
Designer : Mehrafza Mirzazad Barijugh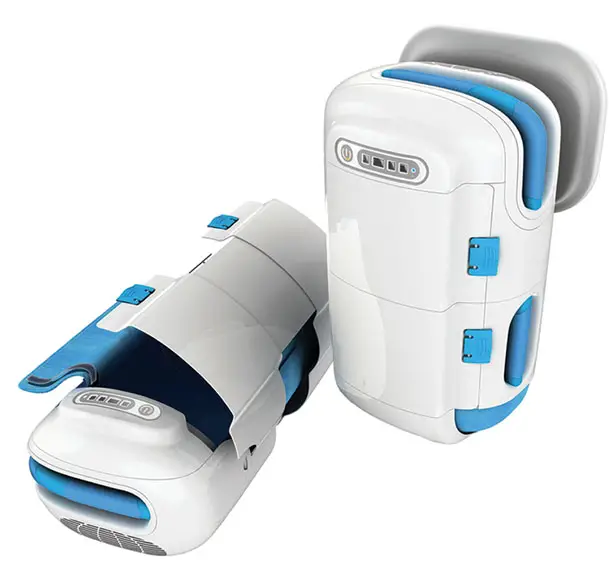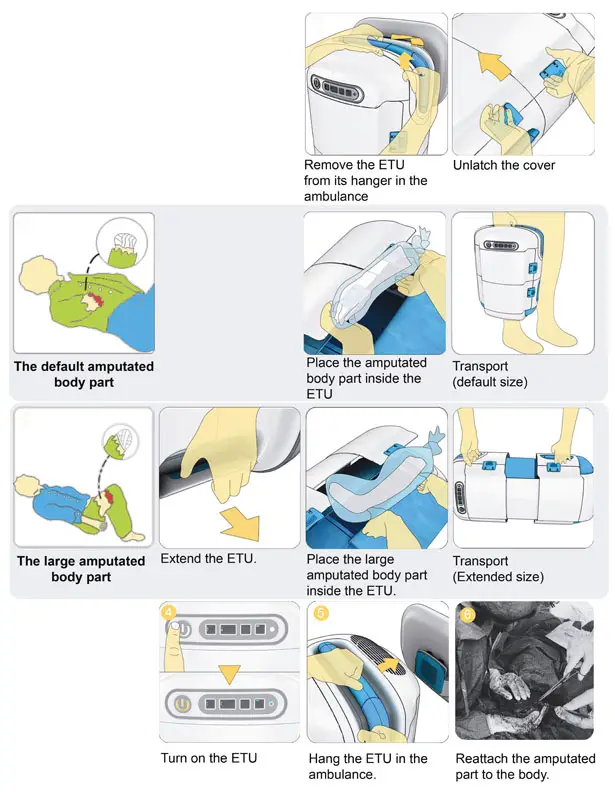 *Some of our stories include affiliate links. If you buy something through one of these links, we may earn an affiliate commission.