Cake Cutting Knife concept helps you cut round cakes equally, but there's a limitation of this concept which is solved by HappyCut concept from Chetan Sorab. This unique device makes cake sharing moment fair and fun, you won't hear any complain from kids or adults about the shape amount of their share, because everyone will get equal proportion. HappyCut emits light to guide you cutting the cake in accurate number of pieces required, in this way, everyone gets the cake, no one left behind.
This device consists of 2 parts, one the laser console which is controlled by a jog dial on the top which also houses a display screen. The second part is a push pin which you can use to mount the laser console into the cake, there's a marking on the pin to let you know when to stop pushing.
Designer : Chetan Sorab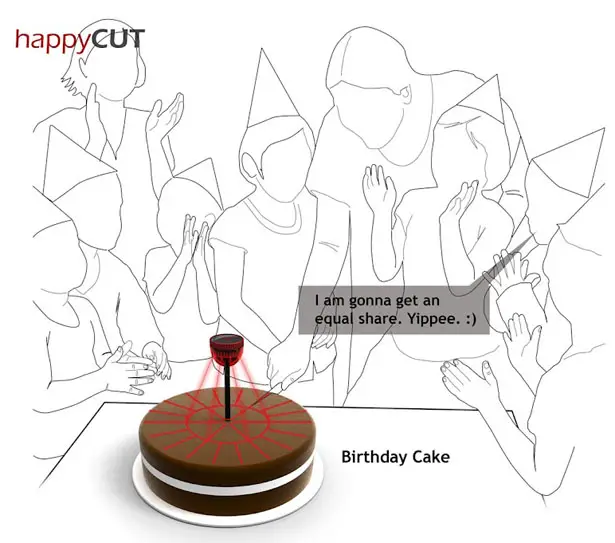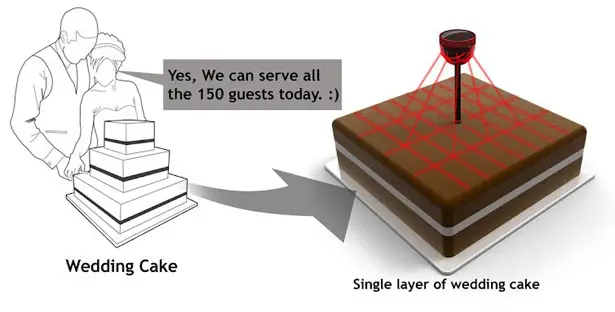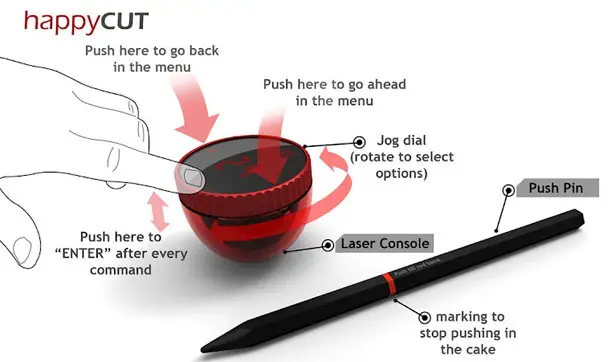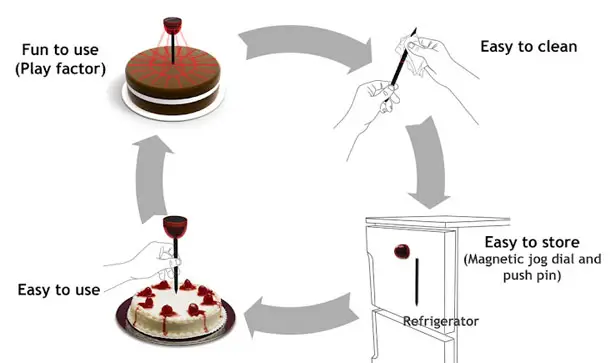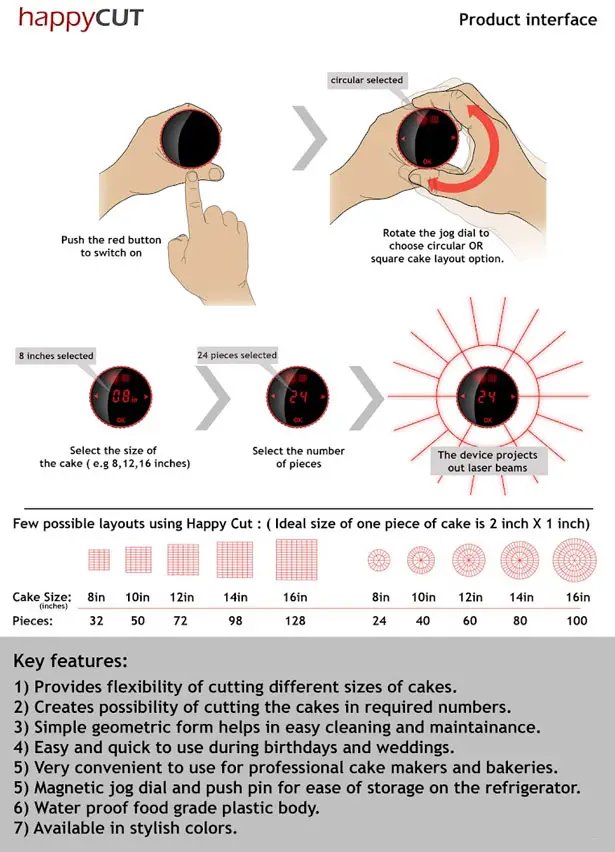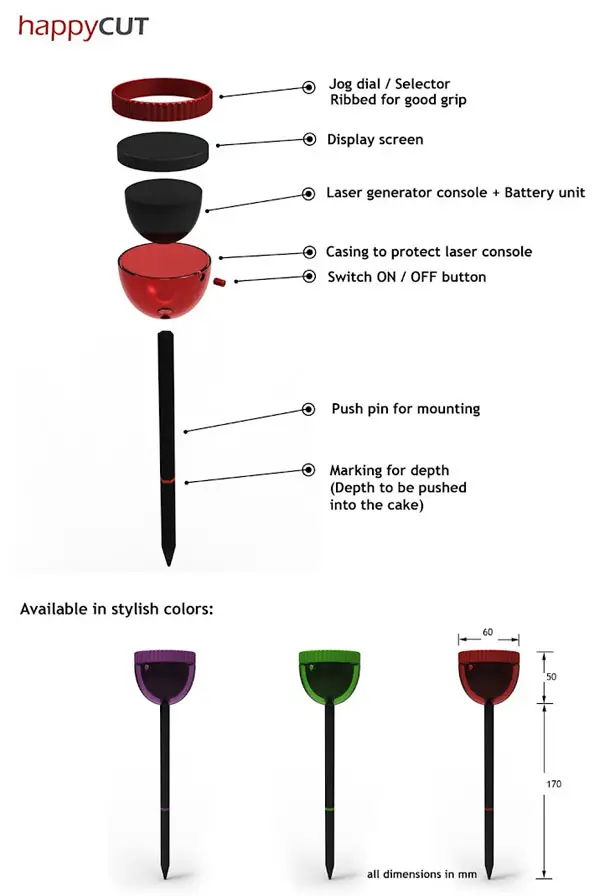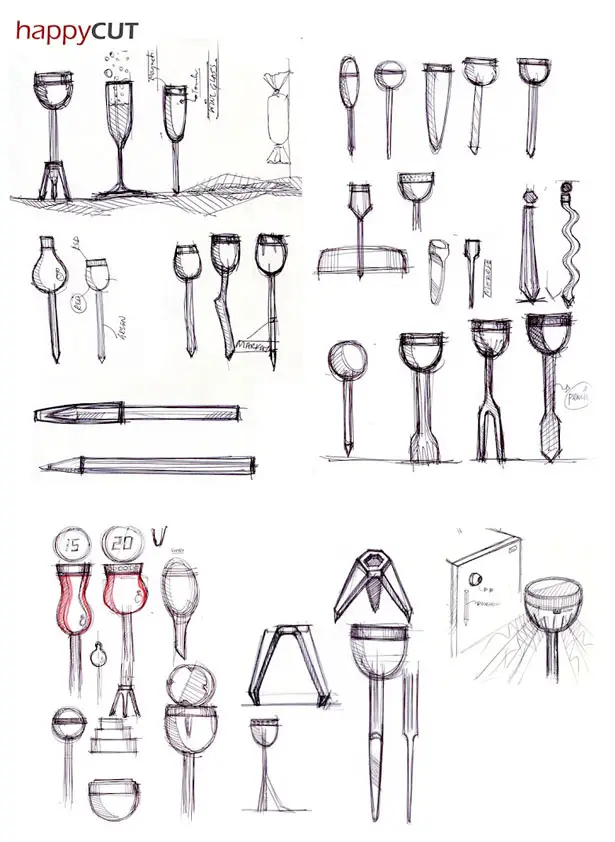 *Some of our stories include affiliate links. If you buy something through one of these links, we may earn an affiliate commission.