The Sanya Skypump helps in consuming clean, renewable energy created directly on-site. Urban Green Energy's well-designed 4 kW turbine is used. Sanya Skypump offers an excellent addition to the ever-growing infrastructure required to support the electric vehicles flowing on the market. Sanya Skypump has an advanced casing and an elegant design which can be easily assembled and installed within few hours. The base is the major part of Sanya Skypump since it's the region where the electronic components are hidden for safety purpose. It features a touch screen display that guides user through different charging options, notification, and all other required displays.
Designer : Urban Green Energy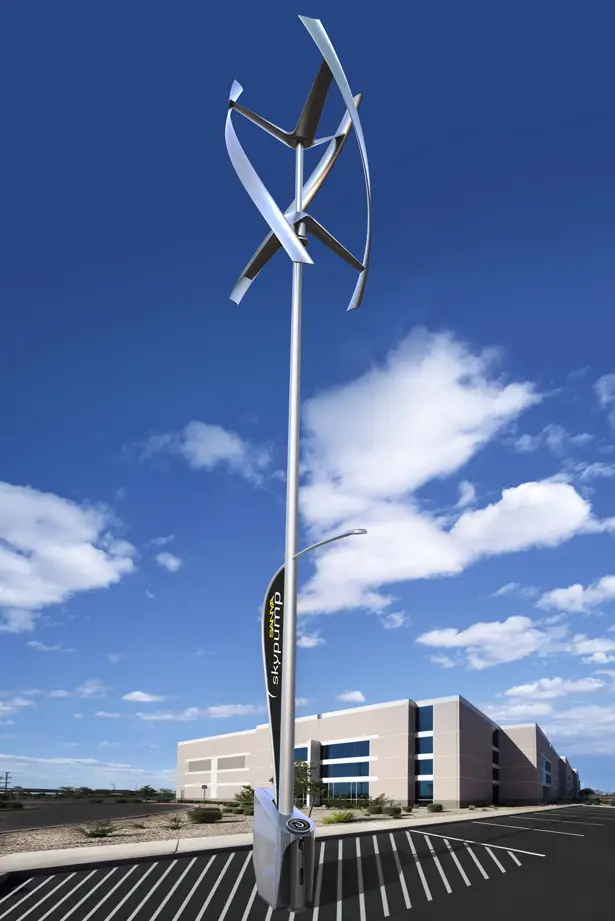 The concern for vertical axis wind turbines as well and bearing failure is eliminated by the application of Dual Axis Technology (DAT), developed by
Urban Green Energy
. Turbines appreciably outperform the competition by scattering both horizontal and vertical forces all along the axis length thereby increasing the durability and power production. This reduces the vibration and resistance.
Sanya Skypump has been designed for quick and easy assembly. It's not a rocket science, user can assembly the turbine in approximately 2 hours, to slip-joint towers and an elegant enclosure for all its electronic components.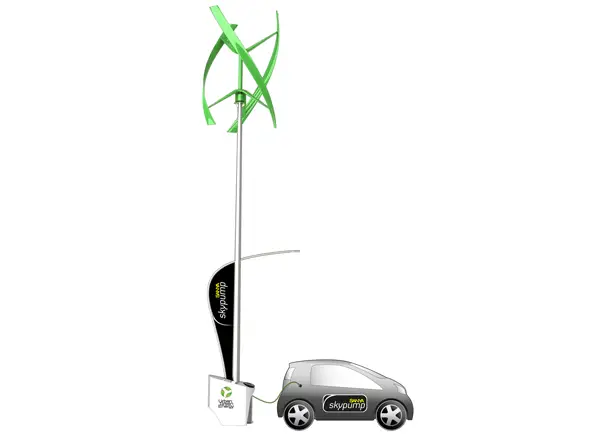 *Some of our stories include affiliate links. If you buy something through one of these links, we may earn an affiliate commission.