The main goal of this "Folding Bike for Couriers" project was to design a useful, capacious, and compact mechanical means of transportation for couriers who work in a printing house. We're not sure why it's meant only for couriers of a printing house since it looks really handy for anyone who needs to deliver a package using a bike. Using this bike, you can place leaflets package or other polygraphy production in the plastic box and place it inside this bike's compartment. For long distance travel where you have to use public transport, simply fold your bike and use it as a trolley. This fold bike features titanium frame while the compartment is made of ABS plastic.
Designer : Anton Kosteckii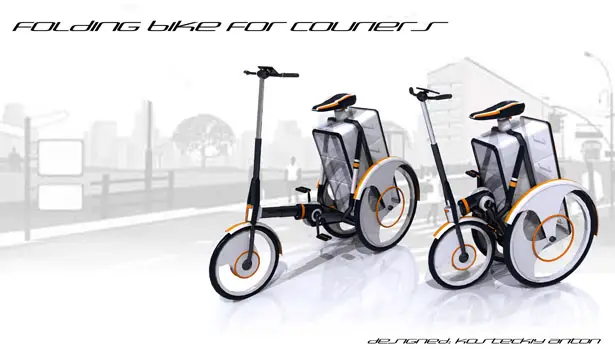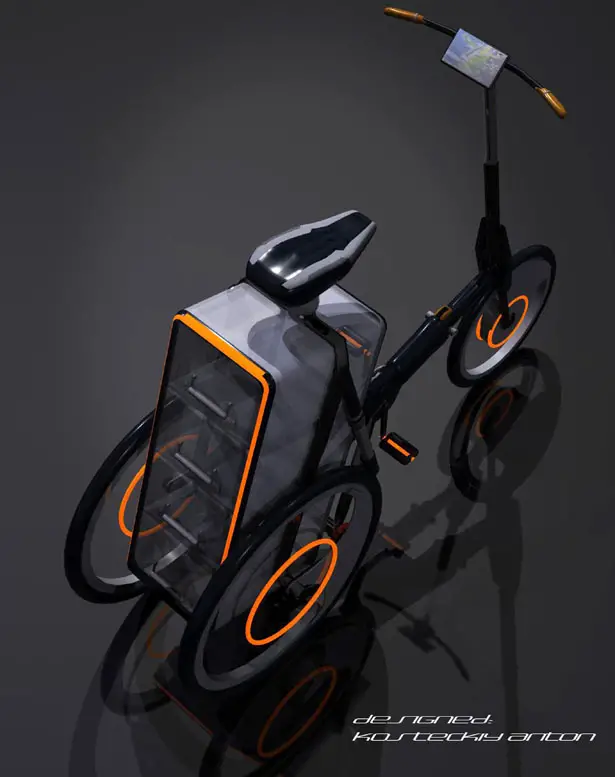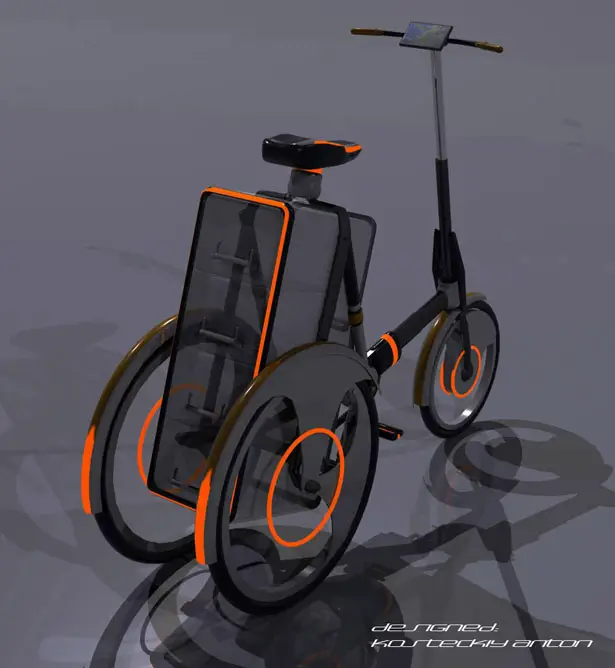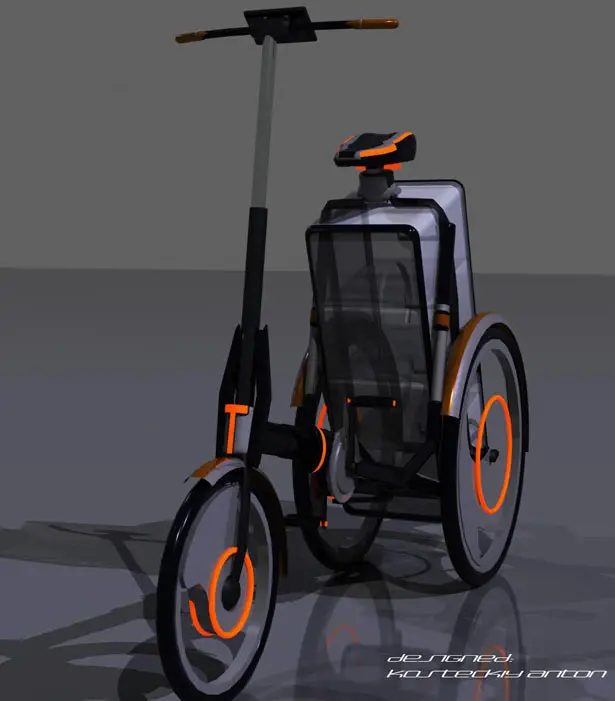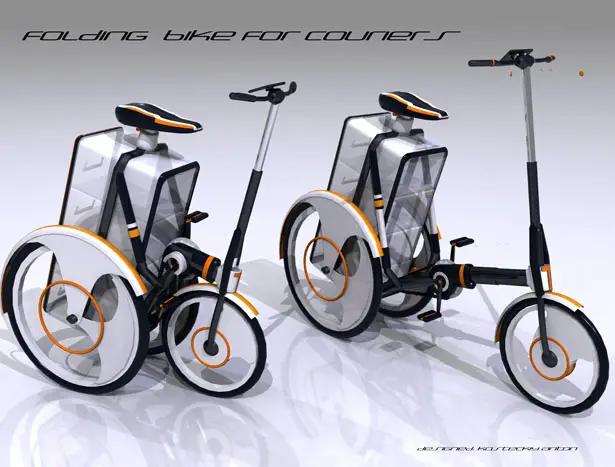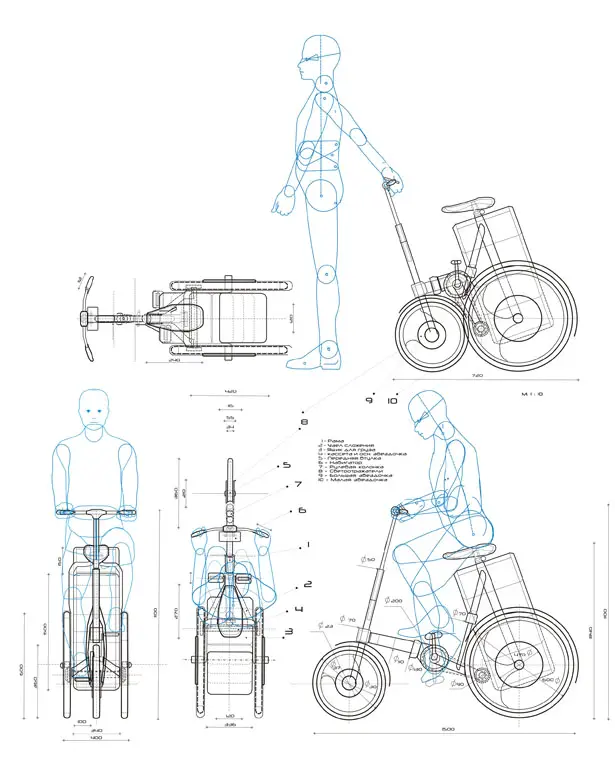 Click above image for bigger view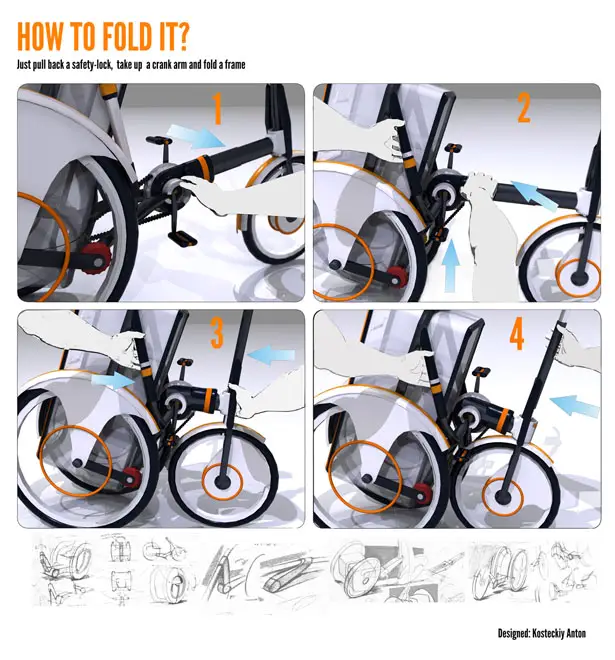 Click above image for bigger view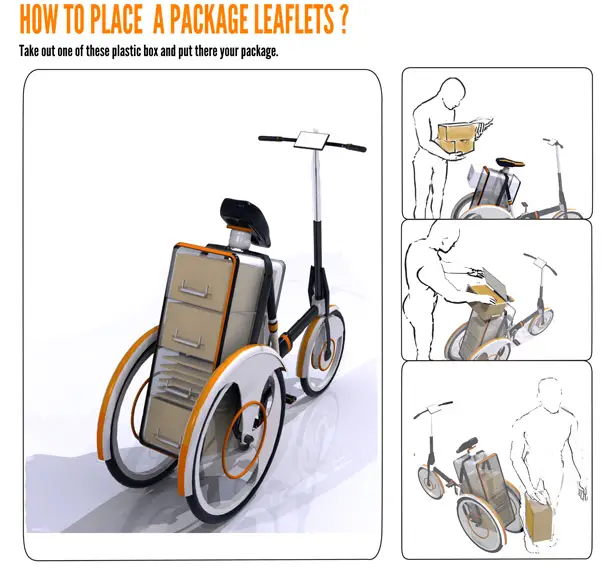 *Some of our stories include affiliate links. If you buy something through one of these links, we may earn an affiliate commission.