The Smiley, it's an iconic symbol drawn by Franklin Loufrani 50 years ago. This cute symbol has become an icon that embodies of positivity and joy, it plays a major role at the heart of pop culture across several generations. Richard Mille wants to incorporate this cute symbol into its emotion-driven tourbillon watch, so here's RM 88 Automatic Winding Tourbillon Smiley.
One thing that stands out from RM 88 is that Smiley's radiant face. Take a closer look, there's an array of miniature sculptures that takes possession of the RM 88 Automatic Tourbillon Smiley's movement, little parts that form and reform a cool, surreal scene, putting a smile into your face. It's a playful watch that demonstrates true mastery of infinitely small.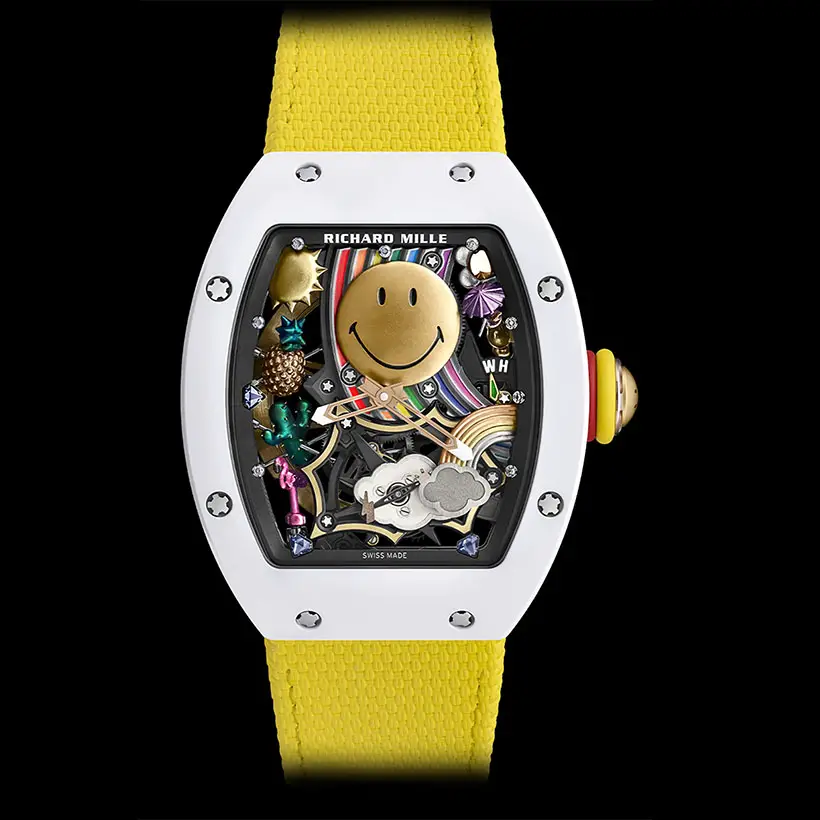 At first sight, you can clearly tell the great attentions given to RM 88 Automatic Tourbillon Smiley, perfection taken to the utmost. All elements work in harmony to breathe life into this veritable smile mechanism.
Limited to only 50 pieces, RM 88 Tourbillon Smiley features microblasted grade 5 titanium with PVD treatment, it provides great rigidity to the baseplate and the bridges, as well as the precise surface flatness. The titanium is biocompatible, it's highly corrosion-resistant and remarkably rigid alloy, this makes it possible for gear train to function effortlessly. Inside you'll find that cute Smiley figure in yellow gold, it is micro-blasted and painted placed atop all those beautiful motion-work mechanism. There are multiple elements inside this luxury timepiece, you can see a rainbow, a tiny cloud, an umbrella, a sun, and even a pineapple. Richard Mille made sure this tourbillon watch features splendour of color and scenography, both front and back. The tripartite case is water resistant up to 50 meters, it is also sealed with 2 Nitrile O-ring seals.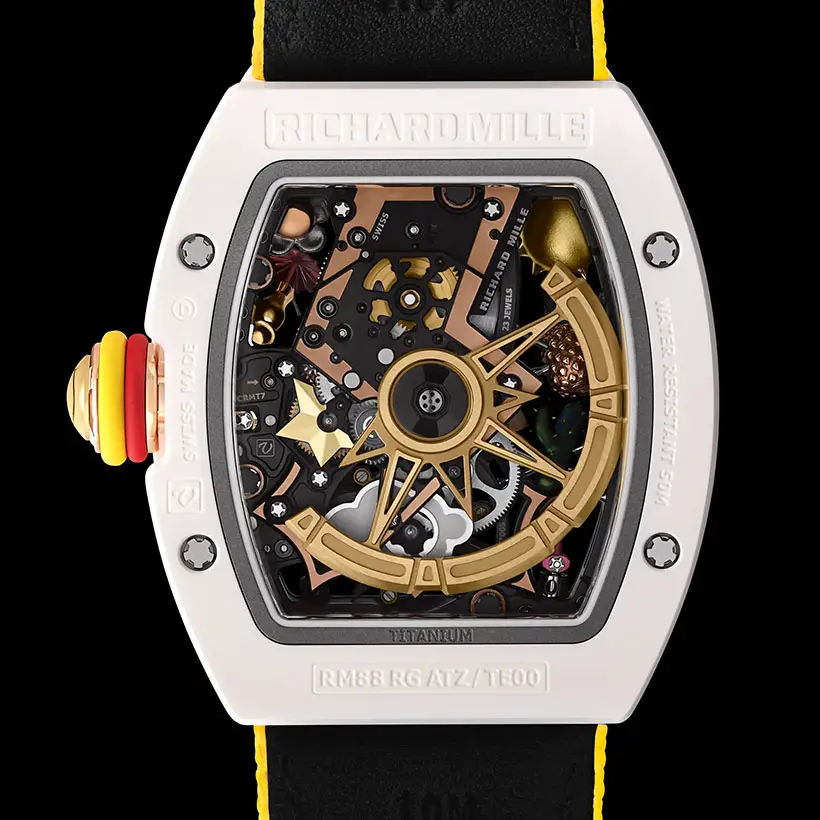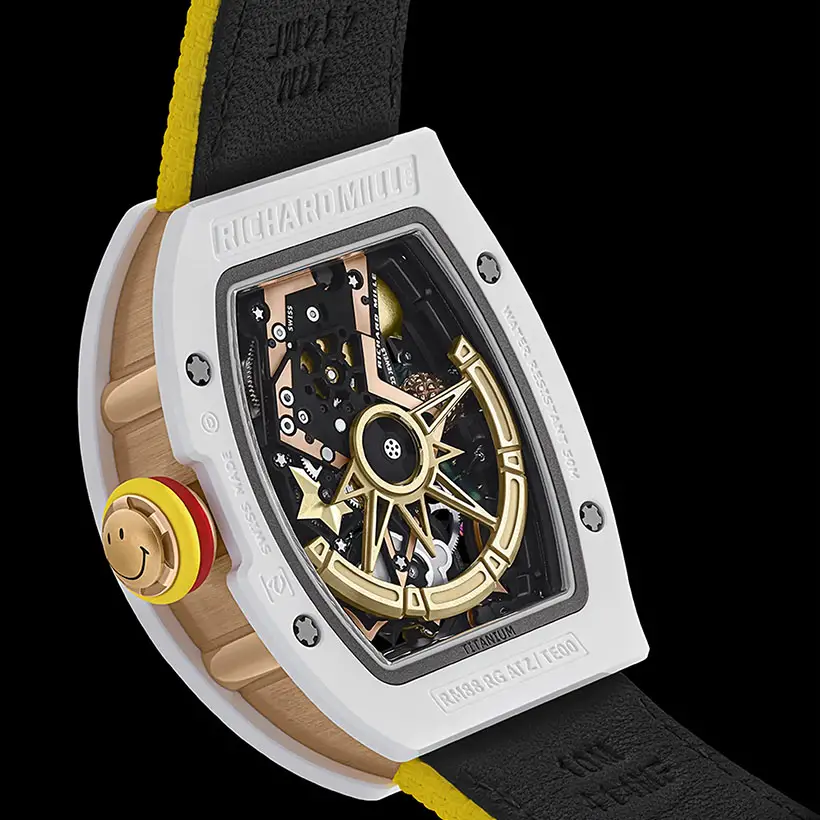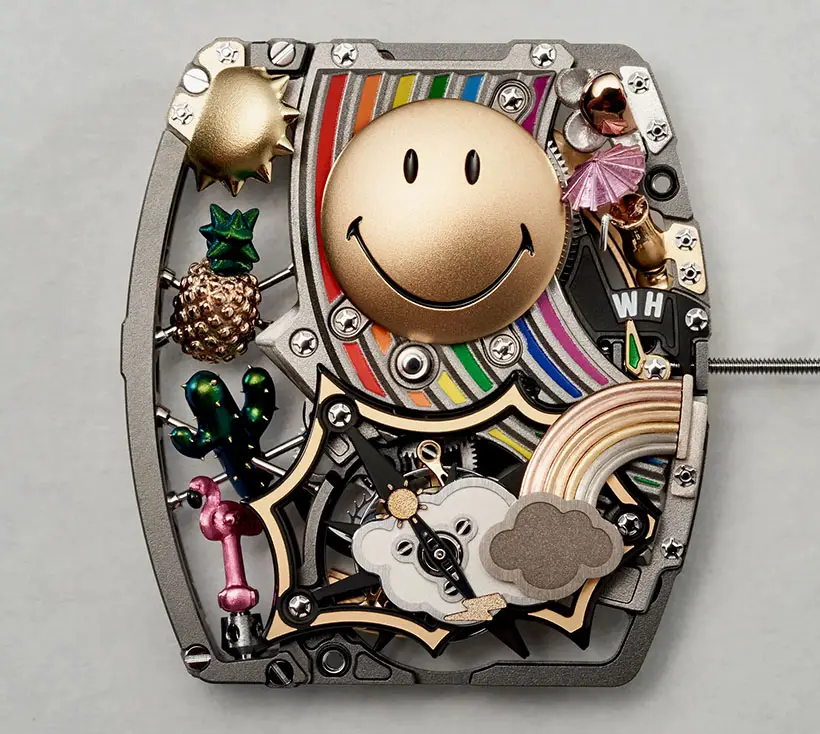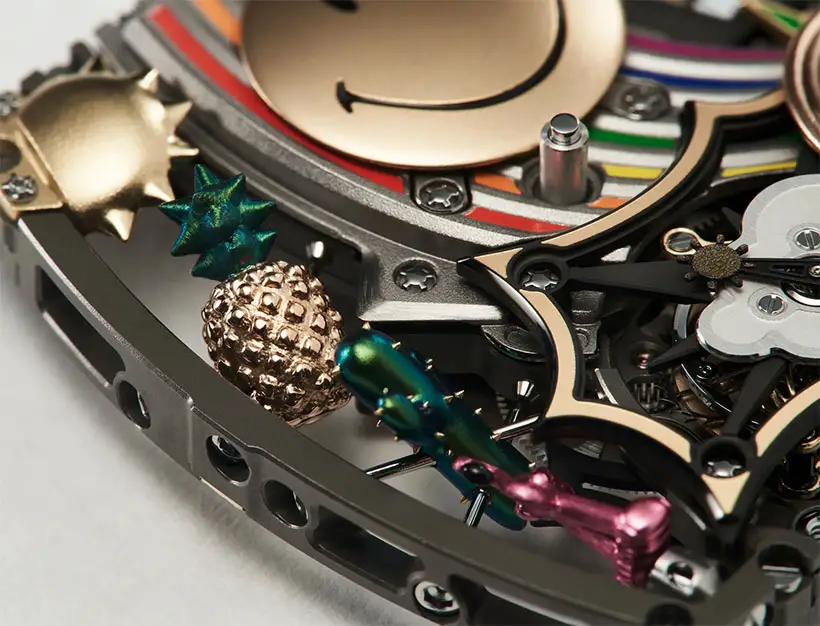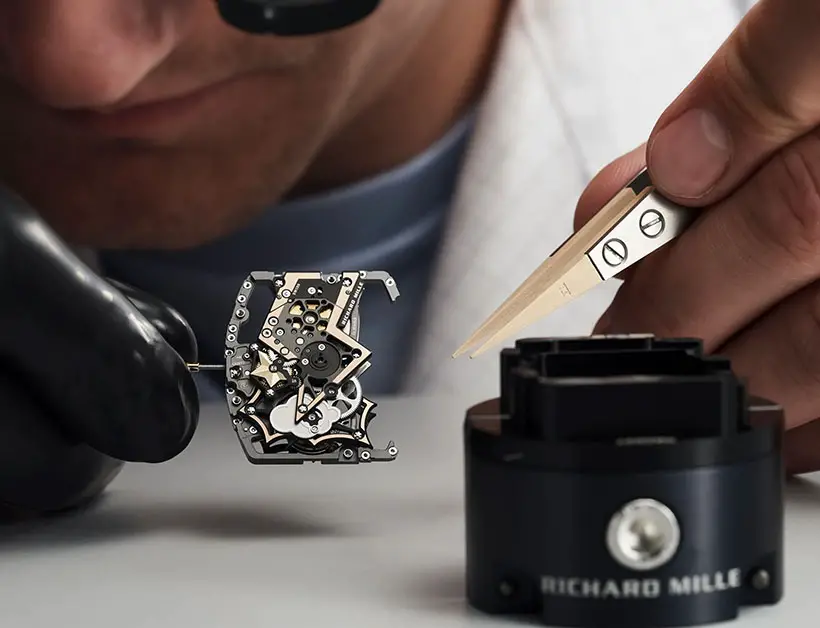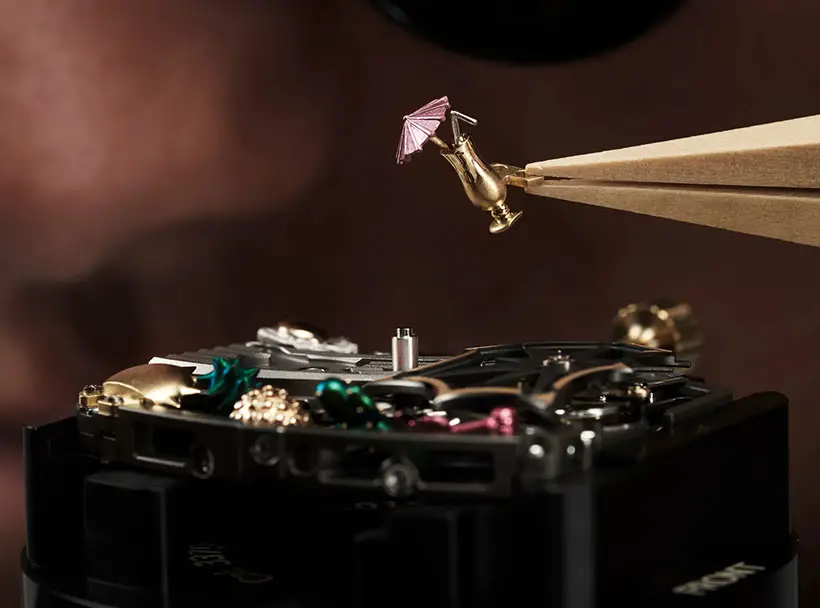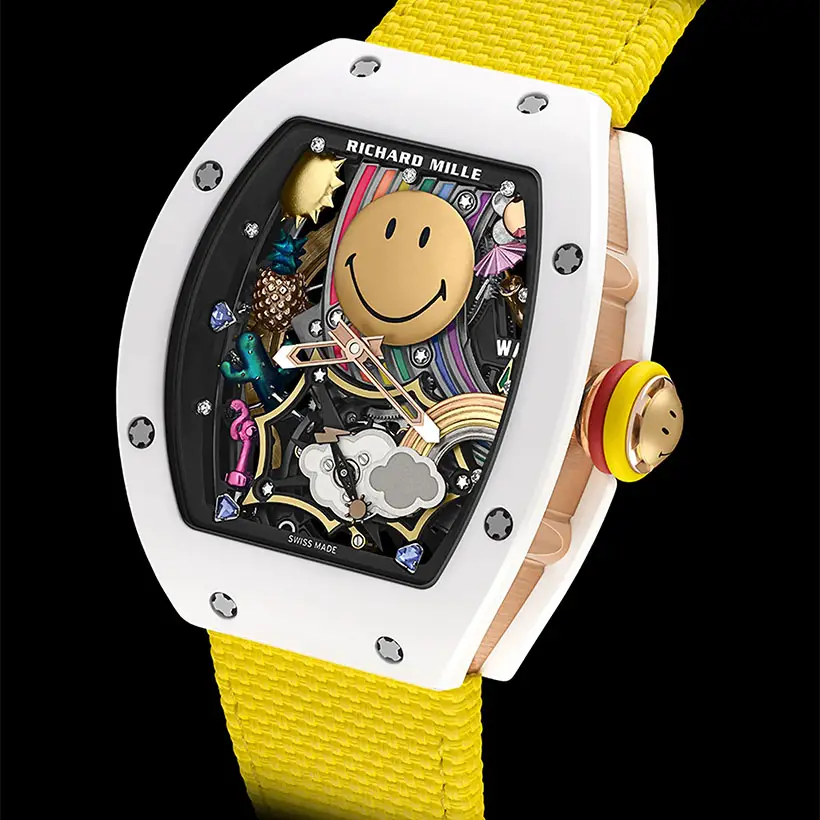 *Some of our stories include affiliate links. If you buy something through one of these links, we may earn an affiliate commission.