Pininfarina Bus Shelter concept for the City of Miami Beach just won Red Dot Design Concept Award 2019. Isn't it exciting how a bus shelter that we usually ignore would get a make over from world-class Italian car manufacturer? Well, in a bid to make a fitting impression, Miami Beach city officials have chosen Pininfarina, a company that's been known for some of most beautiful cars ever made, to design an elegant and cozy waiting areas.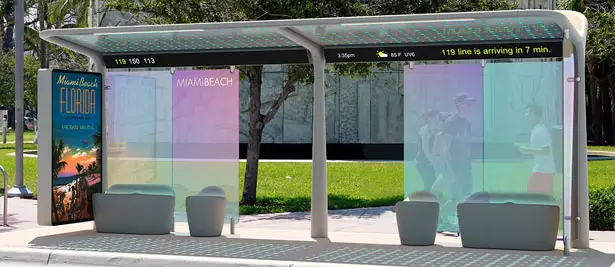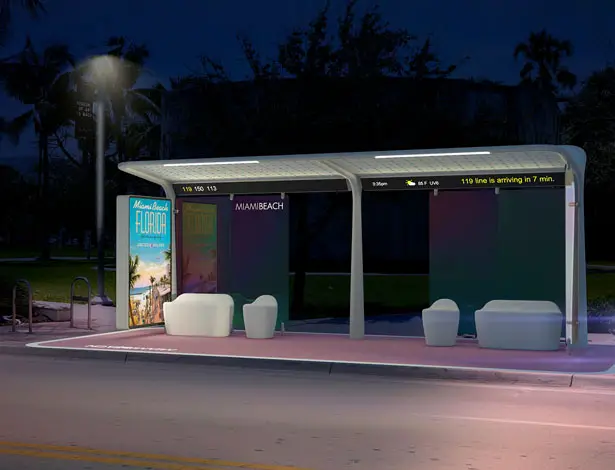 As a city, Miami Beach has always striven to design and build modern, affordable, and practical public works projects for its residents and visitors. This city wants to lead the way in design and style that can be both used and admired. As a company with heritage of Italian design, Pininfarina believes this project would be a great start to promote the principles of Italian design: elegant, professional, and emotional. For Miami Beach bus shelters, Pininfarina aims to capture design elements that represent "yesterday, today, and tomorrow" of Miami Beach. It has to look natural, a harmony between technology and nature, the support columns look like the trunk of a palm but at the same time, it's very controlled. Every detail has been carefully considered to become not just a product but an entire system.
The bus shelter would come with solar panels that power the lights and an arrival-time display. The sun would glow through colored roof panels, bathing the shelter floors in cool kaleidoscopic patterns. Even though the cost of this project is around $500,000, the city believes they can eventually cover that figure from advertising revenues.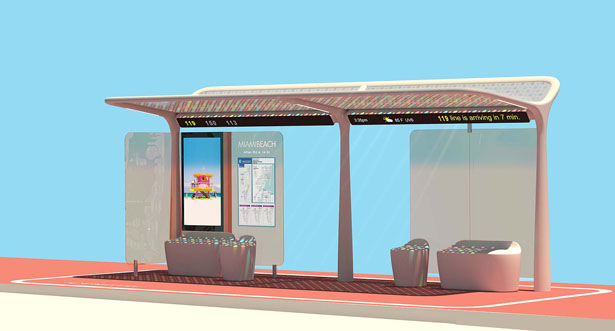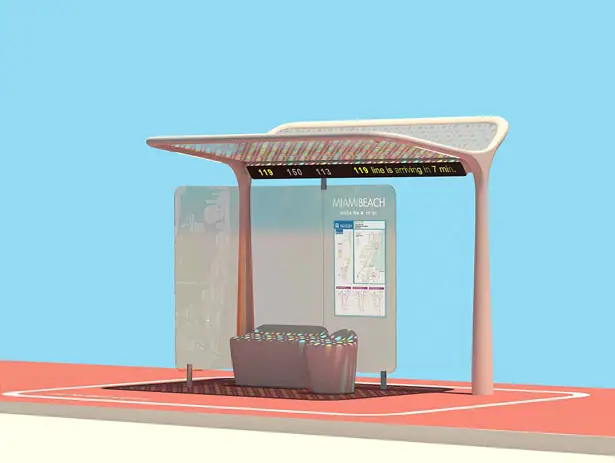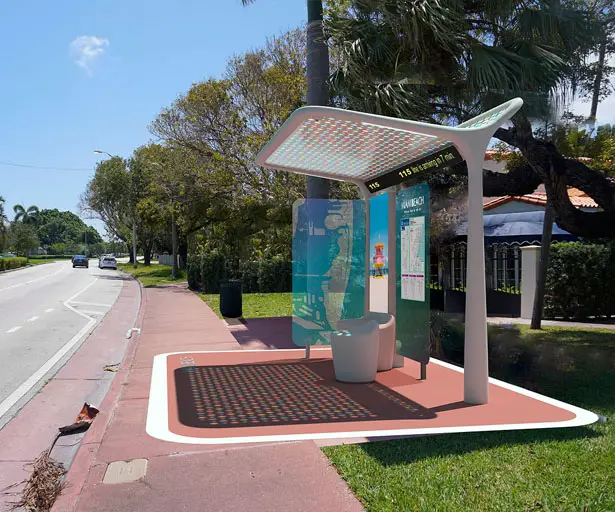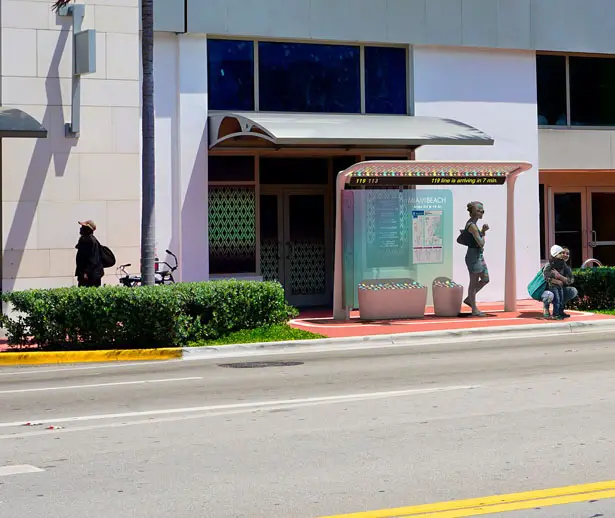 *Some of our stories include affiliate links. If you buy something through one of these links, we may earn an affiliate commission.