It's been discussed many times about biomimicry potential in aircraft design and recently, Airbus unveiled a bird-like conceptual airliner design with Airbus "Bird of Prey" project. This project aims to encourage the next generation of aeronautical engineers how they can make a difference using technologies researched at the company in hybrid-electric propulsion, active control system, and advanced composite structures.
This futuristic aircraft concept has been revealed during the week of Royal International Air Tattoo air show in the UK. It displays possible design of an airplane with hybrid-electric engine and turbo-propeller as regional air transportation. This concept looks pretty cool, it is inspired by efficient mechanics of a bird, therefore, it also has wings and tail structures that mimic those of a bird of prey, but it still features individually controlled features to provide active flight control.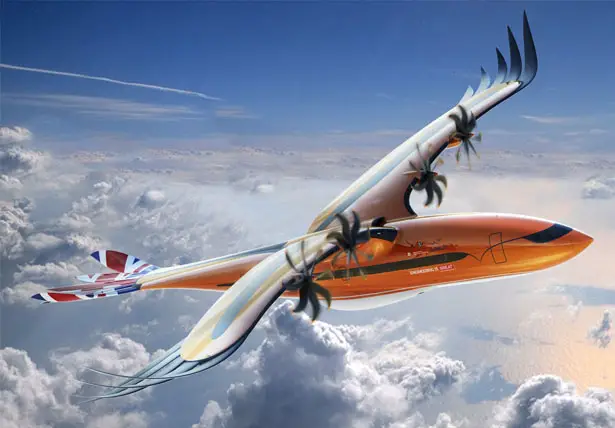 Even though it's only concept, Airbus Bird of Prey Aircraft has been designed based on realistic ideas, providing future vision of what a future aircraft might look like. The design includes a blended wing-to-fuselage joint that mirrors the graceful and aerodynamic arch of an eagle or falcon, it represents the potential of biomimicry.
As Martin Aston, a senior manager at Airbus, explains, this "Bird of Prey" concept wants to inspire younger generation to create "wow" factor to help them moving forward to an exciting career in this crucially-important aerospace sector. One of priorities in today's aerospace industry is how to make aviation more sustainable, where flying can be cleaner, greener, and quieter. Airbus Bird of Prey also highlights the 50th anniversary of Airbus as an aircraft manufacturer.
*Some of our stories include affiliate links. If you buy something through one of these links, we may earn an affiliate commission.