Physicist's Perpetual Motion Clock is a unique timepiece that will certainly become a head turning and a conversation starter. It's a work of art, a clock that expresses horologic with sophisticated mechanical fluidity powered by an epistemic impossibility. Expertly crafted for 16 hours with painstaking detail from rhodium and 14k gold-plated brass, aluminum components, stainless steel, this clock replaces clock's hand with 27 balls to mark the hour, every 10th minute, and each minute.
Beautifully complex, Physicist's Perpetual Motion Clock is not just a clock, it's a complex network of gears that sets perpetual motion via a brass drive wheel at the bottom. The wheel rotates autonomously in defiance of laws of physics. There's a magnetic stepper rotor inside clock's walnut base that generates smooth, slow rotation without contact. This work of art comes protected inside acrylic cover. [Buy It Here]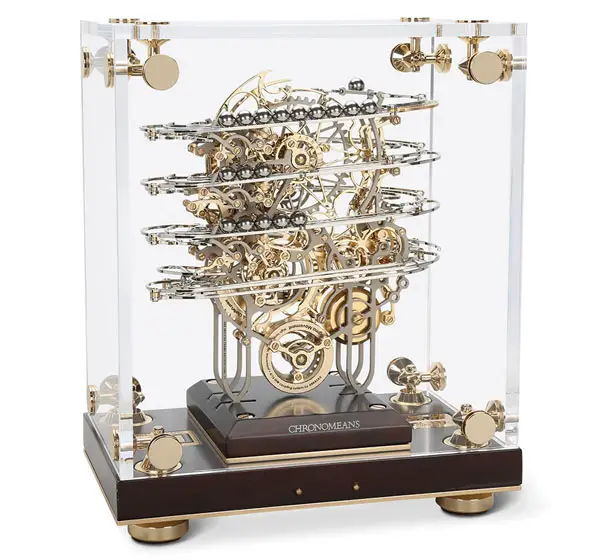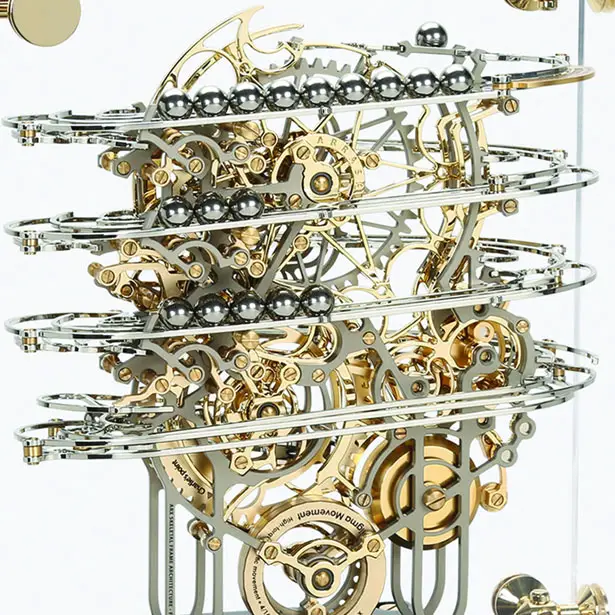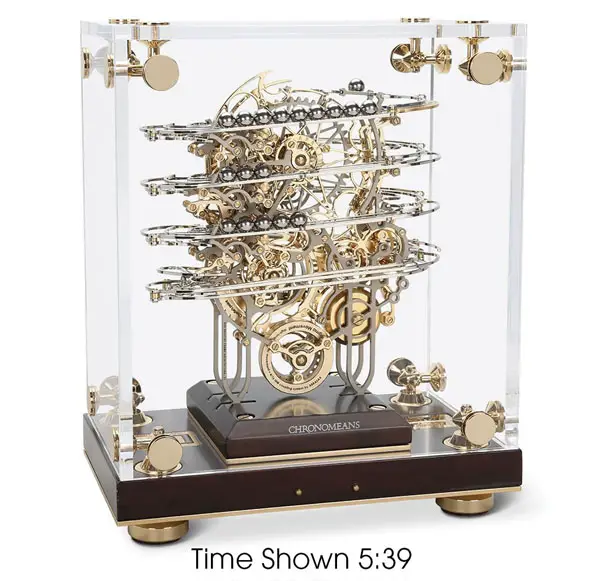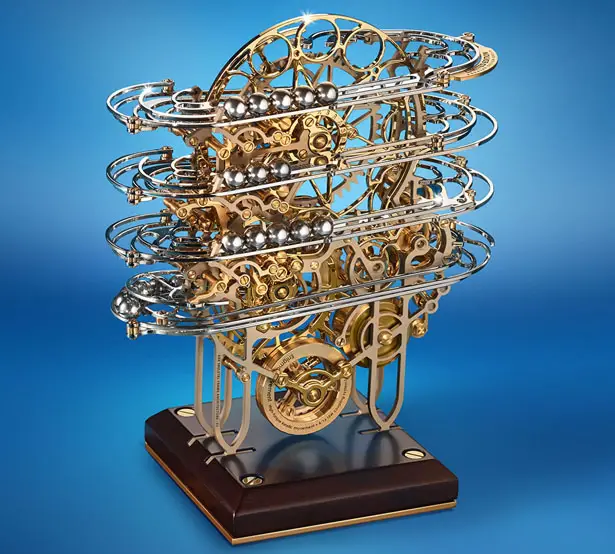 *Some of our stories include affiliate links. If you buy something through one of these links, we may earn an affiliate commission.