Pegasus 88m Concept Yacht features reflective solar wings. Claimed to be world's first 3D printed superyacht, this futuristic concept is solar-electric or hydrogen hybrid vessel with zero emissions and infinite range.
Conceived on a beach in Koufonissi island, Greece, Pegasus 88m Yacht was designed with intention to make it as close to the sea and nature as possible. It looks like clouds floating above the waterline yet it's virtually invisible.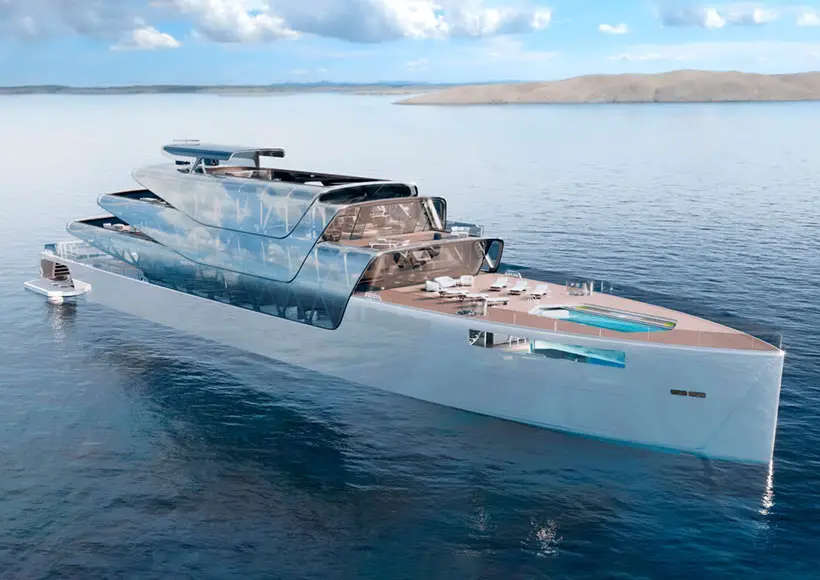 During the design process of Pegasus 88m Yacht, Jozeph Forakis was driven for the desire for "invisibility". That's why he came up with a zero-emissions yacht, not just that, it's invisible both in design and in its environmental impact. Together with his team, Forakis has done in-depth research for this project, they has selected advanced technologies (whether existing or currently in development) for this yacht to meet unprecedented levels of sustainability, range, and structural integrity.
Through the use of robotic 3D printing, Pegasus 88m Yacht construction is made of a mesh framework integrating both hull and superstructure. It turns out, this construction method results in an extraordinary strong and lightweight structure which can be produced using less material, energy, space, time, and waste compared to conventional construction.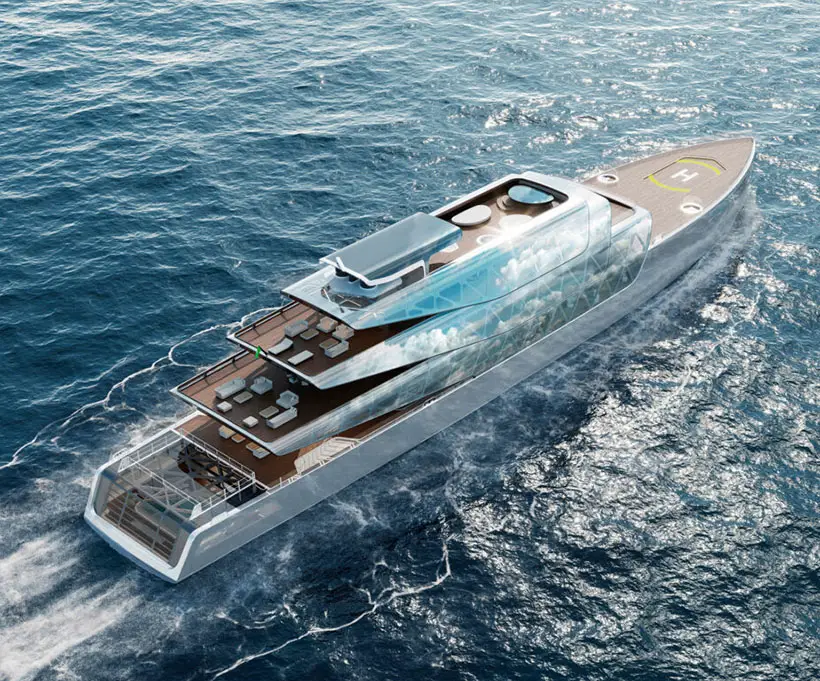 The exterior design of Pegasus 88m Yacht starts with a low, linear hull with a plumb bow and silvery metallic finish that blends beautifully like water's colors and movements. The "Tree of Life" has become the center piece of the interior design, it brings futuristic atmosphere with breathing monument to mother nature through hydroponic garden that provides fresh food and air purification. The base of this tree emerges from a reflecting pool on the lower deck which is surrounded by hydroponic and meditation Zen garden. It's just a small tree, this tree actually extends vertically through all four levels accompanied by a sculptural spiral staircase.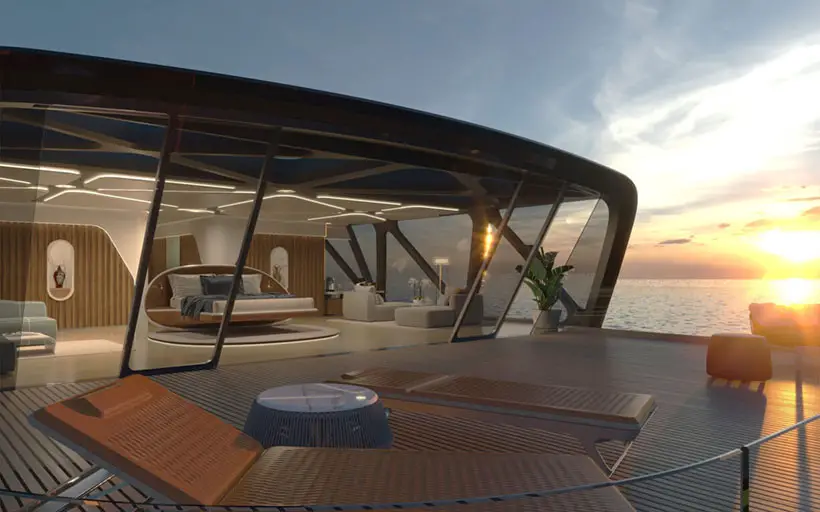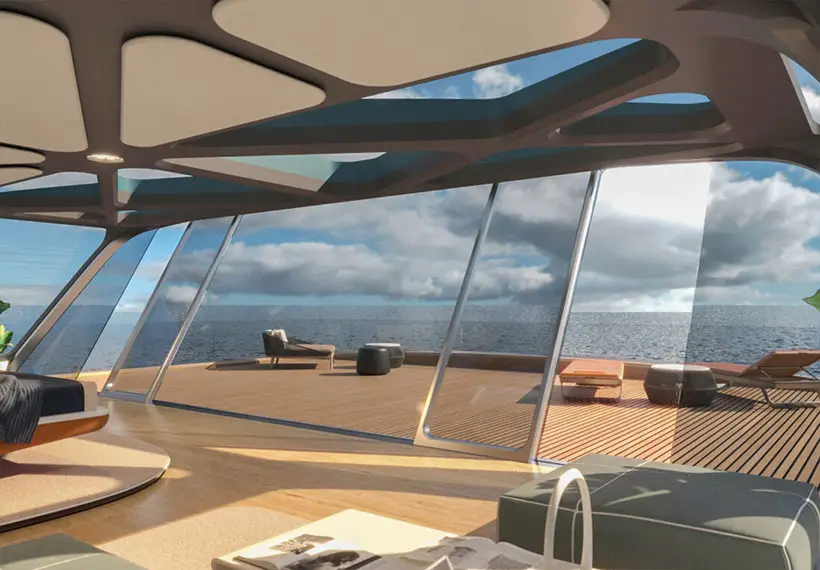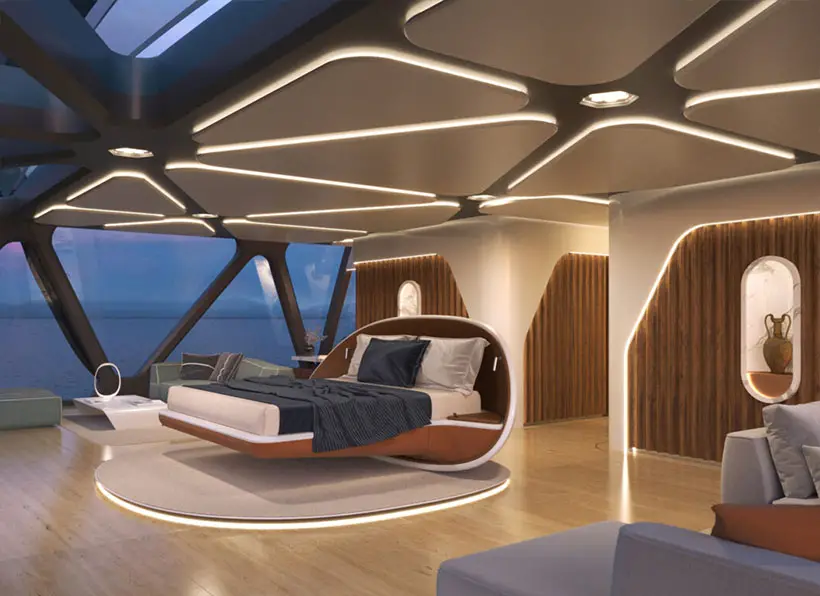 Futuristic Pegasus 88m Concept Yacht would produce zero carbon emissions and promise virtually unlimited range. Solar energy can be used to convert seawater into hydrogen, which is stored for longer periods. Onboard fuel cells convert the H2 into electricity stored short-term in Li-ion batteries.
More images of Pegasus 88m Yacht: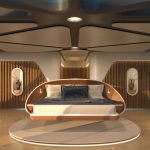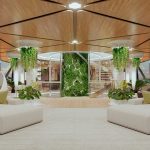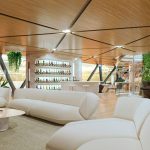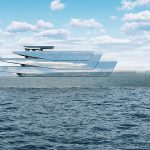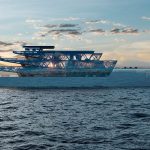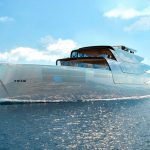 Color renderings done by:
STRUTTURALEGGERA srl
Rugs designed by:
Kristiina Lassus
Custom-designed furniture and lighting:
Jozeph Forakis Design
Other lighting:
Foscarini
Indoor furniture:
Paola Lenti
Cassina
B&B Italia
Kettal
Expormim
Outdoor furniture:
Paola Lenti
Tribù
Kettal
Team
Jozeph Forakis
Raffaelino Farina
Deok San Lee
Claudia Renate
*Some of our stories include affiliate links. If you buy something through one of these links, we may earn an affiliate commission.