Paramita, a universal alarm clock designed to inform you it's time to wake up and start your day with a pleasant morning. Smell that relaxing fragrance every morning, this clock wakes you up without really wake you up. It is based on the idea of universal design, this clock wakes you up intuitively using incense cone. Paramita wants to reflect in the design where everyone should consider all sound in the morning just as noise, they should be able to enjoy a silent morning while still be able to wake up early for work or school. As a universal alarm clock, Paramita would also useful for those with hearing/vision impairment who find it difficult to set an alarm clock.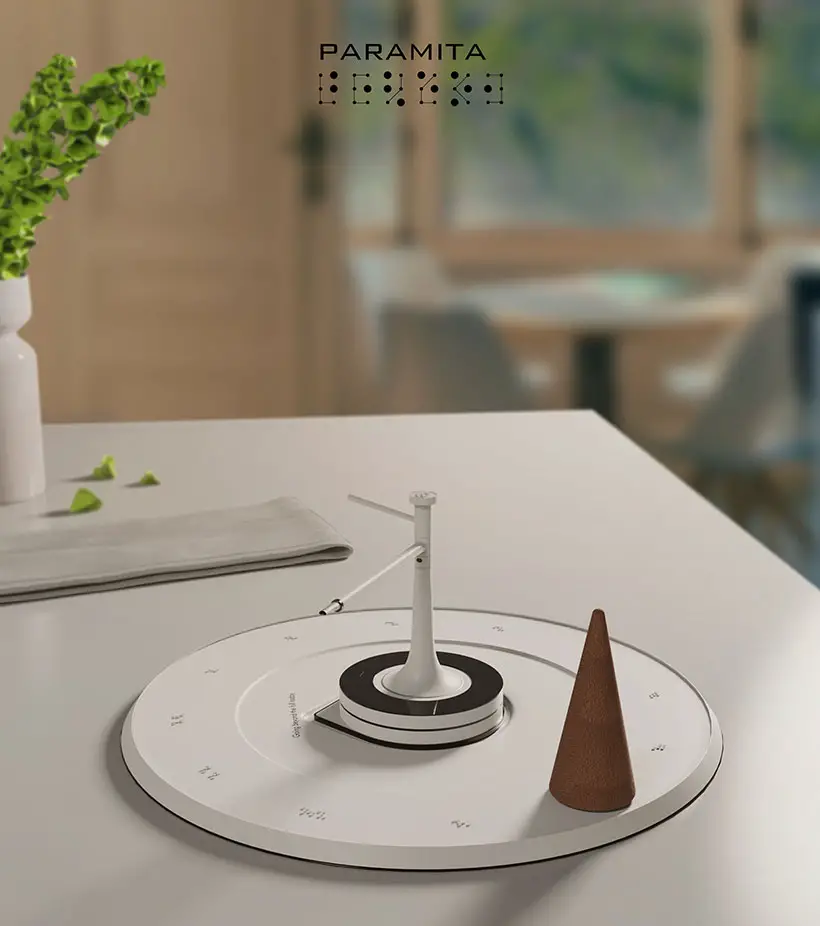 Getting up early in the morning should be easy. How many times when your sleep is ruined due to alarm goes off and play a loud noise, suddenly, you wake up with a headache. We naturally wake up when the day brightens and the air changes, but most people don't like to be awaken by a loud alarm clock. Paramita Universal Alarm Clock by Jooahn Yoon wants to eliminate the idea of waking up with a loud sound, it starts your morning with fragrance, soothing your body and mind to start your day.
The alarm clock is designed as a universal alarm clock that fits a silent morning and minimal functions to avoid confusion. It delivers modern style clock for peaceful morning with several elements that provide intuitive usability. Set the alarm by placing the incense cone on a plate, once the hour hand that doubles as a firelighter moves to the precise time to wake up, it ignites the incense to spread the fragrance and tell your body to wake up.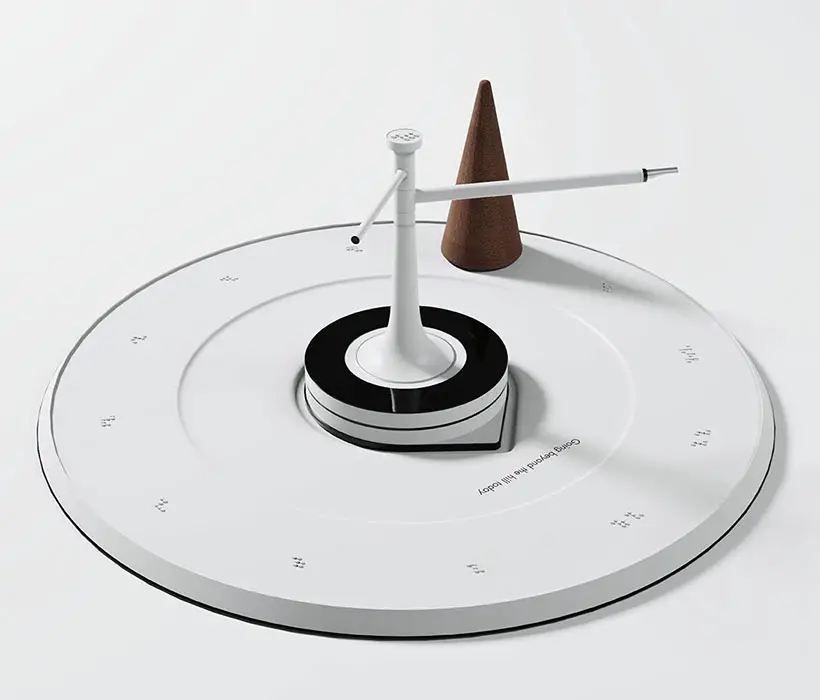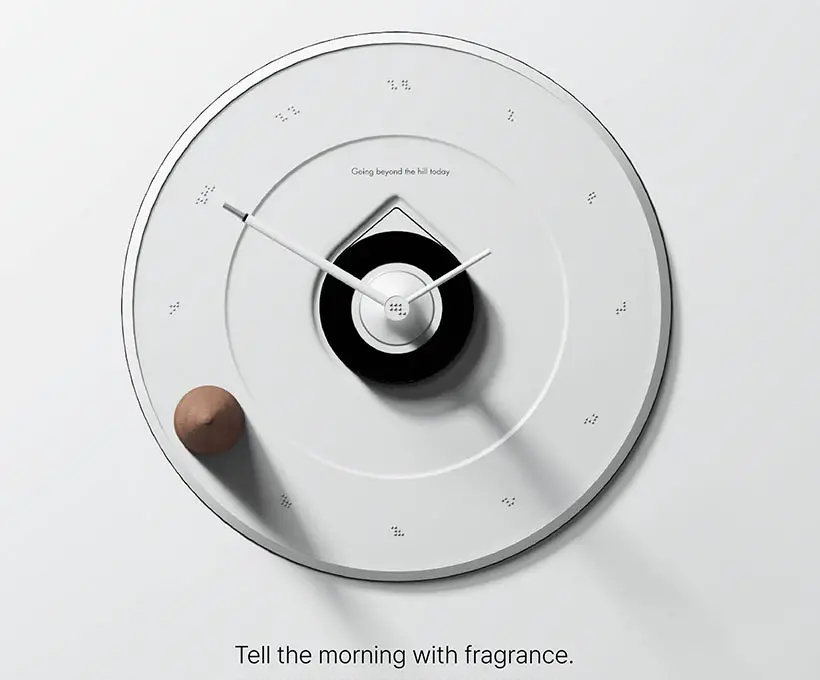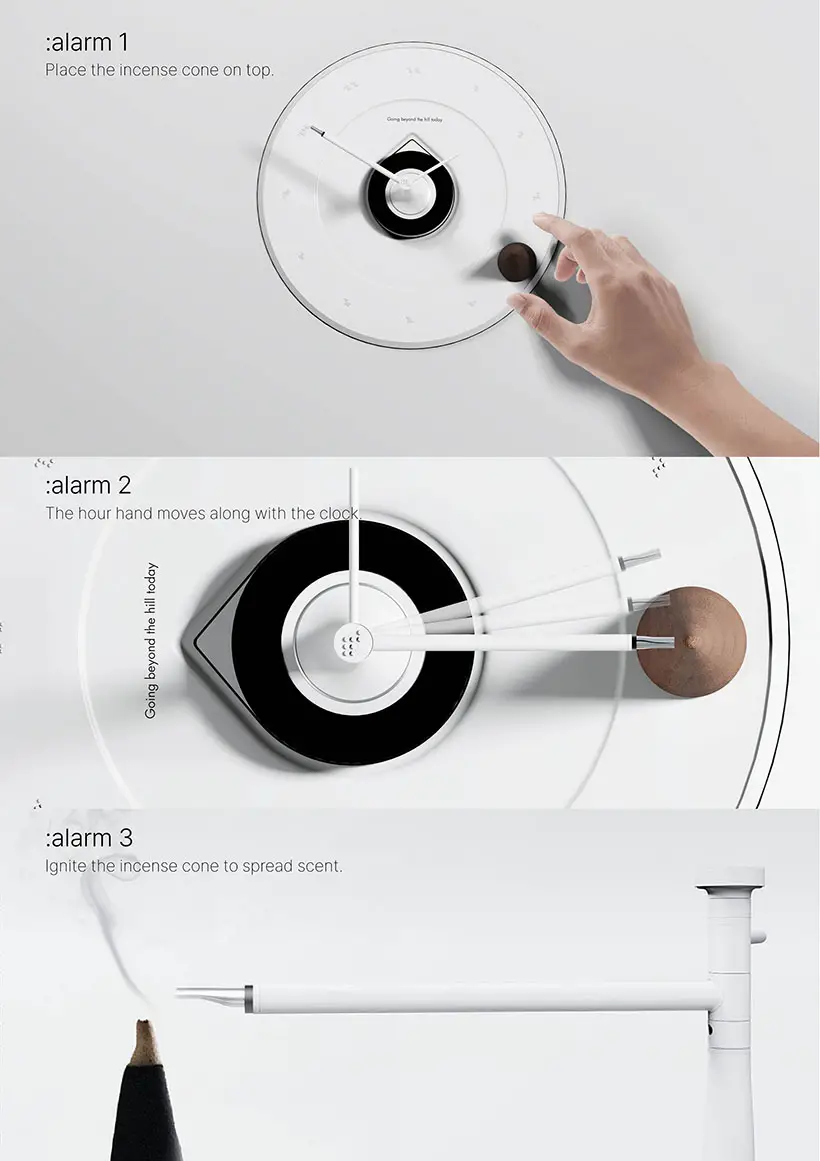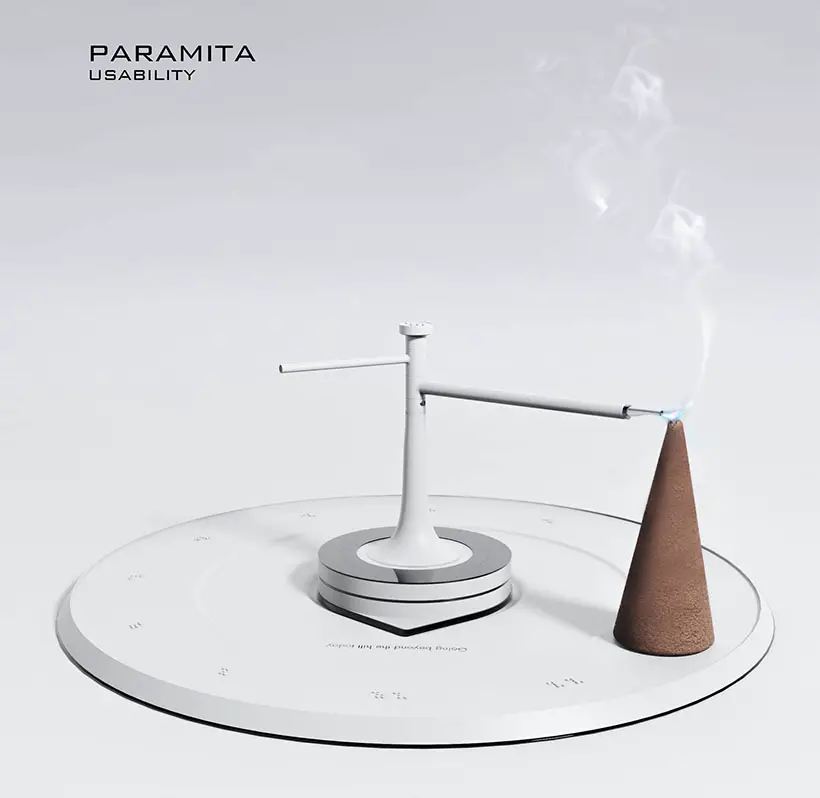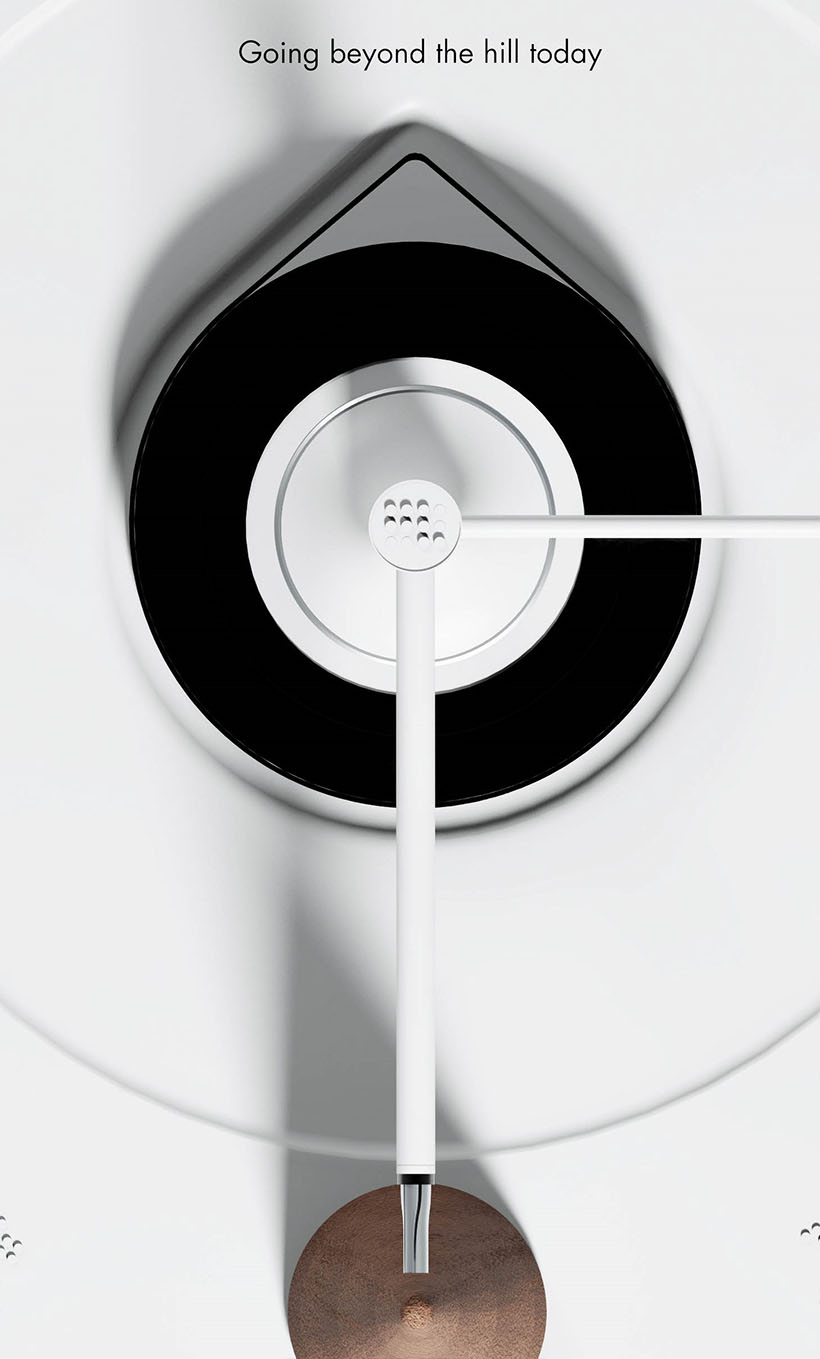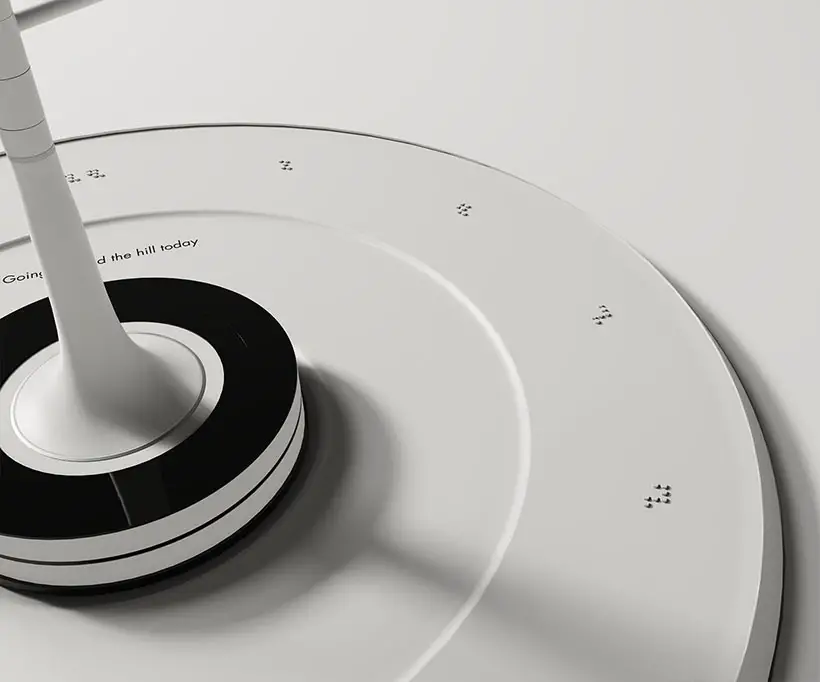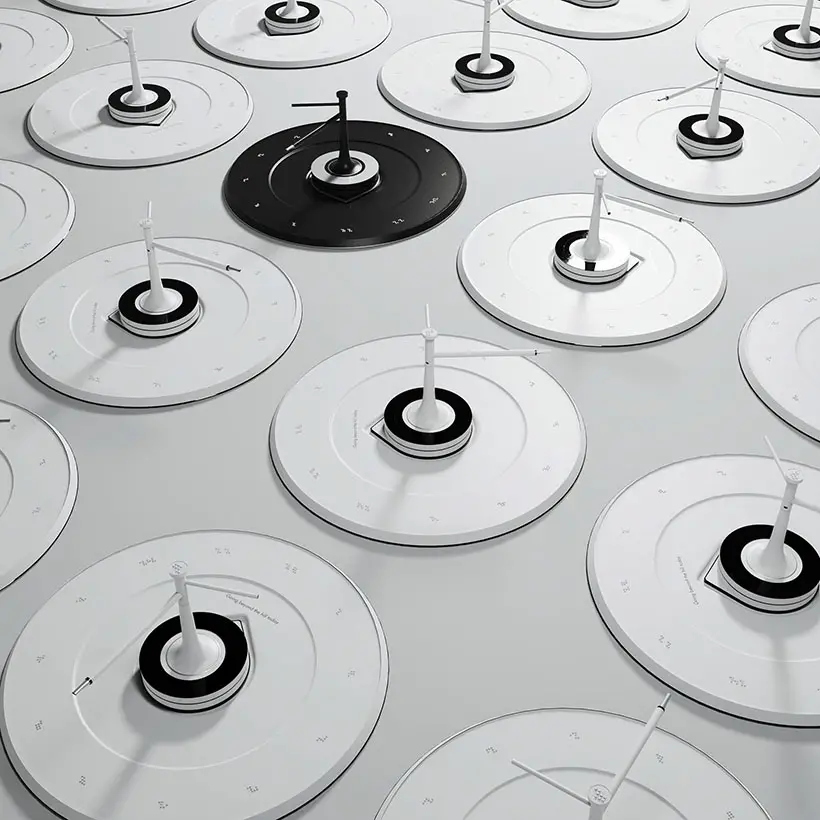 *Some of our stories include affiliate links. If you buy something through one of these links, we may earn an affiliate commission.