Flnn.Design presents you with their future vision of last mile delivery transportation system, Pac. It's a system that adapts to user's needs and wishes, it can also be scaled during peak times to keep a perfectly timed delivery. In the future Pac implements a hub and spoke system into neighborhoods, it uses autonomous microhubs as storage space with small droids that deliver the orders to the consumers. This system allows deeper integration of delivery service through holistic e-shopping experience.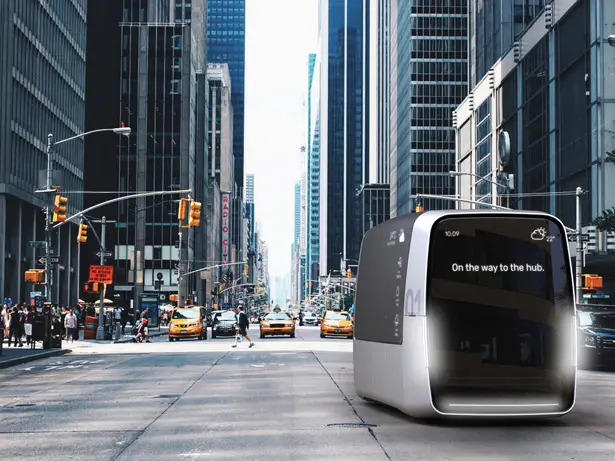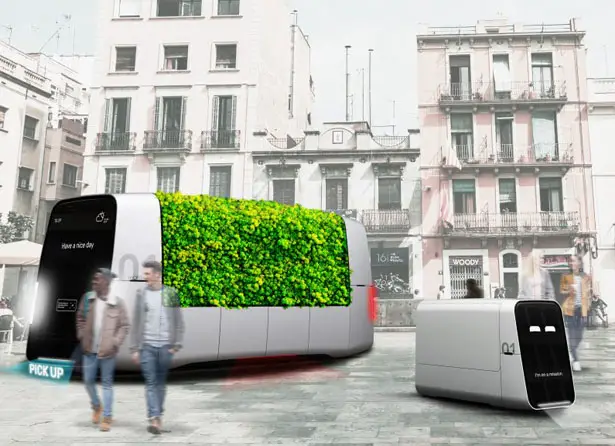 According to Flnn.Design, Microhub would become the core of the system. It is an electrically driven, autonomous distribution center that functions as decentralized items warehouse. To avoid traffic disruptions, Microhub only moves at night, where traffic less, so that is can be reloaded as quickly as possible with pre-assembled shelves. The real delivery couriers in this system are autonomous droids where they can keep 10 to 25 items and distribute them on optimized routes. Due to their size, they can easily move not just on roads but also on sidewalks or bicycle paths, thus, allowing for more accurate timing and less dependent on traffic.
The satellite a.k.a the robotic courier is able to communicate with you via text messages. It allows a simple and intuitive way to communicate because user would be already familiar with the tool. Once this droid arrives at your doorsteps, it recognizes you, and after verifying yourself with your smart device, it will give your order.
Since delivery has become an essential part of shopping experience, Pac system also offers premium service where the satellite picks up a driver to deliver an order in person. This driver can receive additional information from the customer and acts as a brand ambassador, this can also benefit people who are physically limited where they can get direct personal delivery.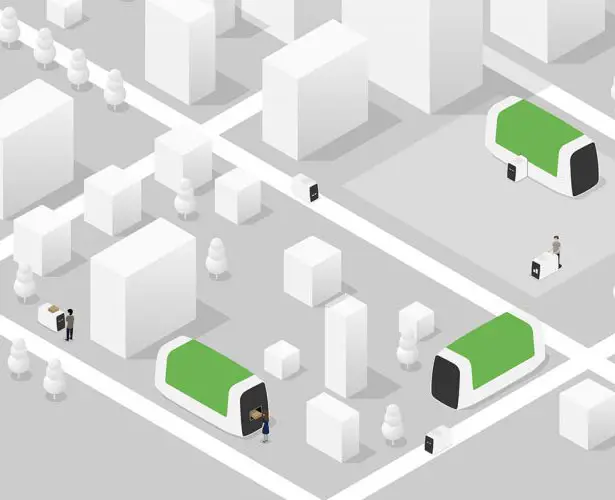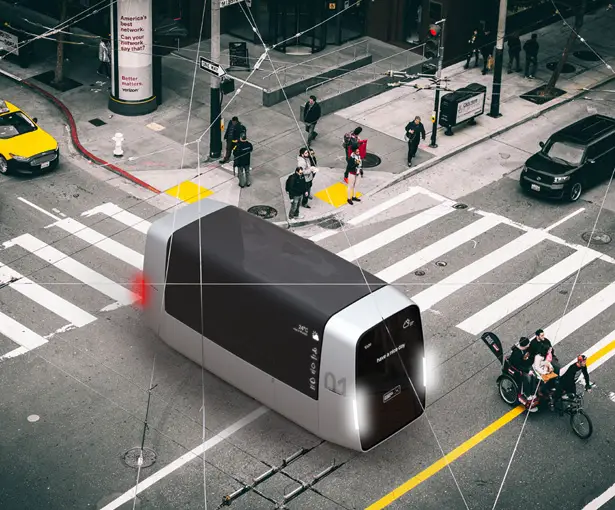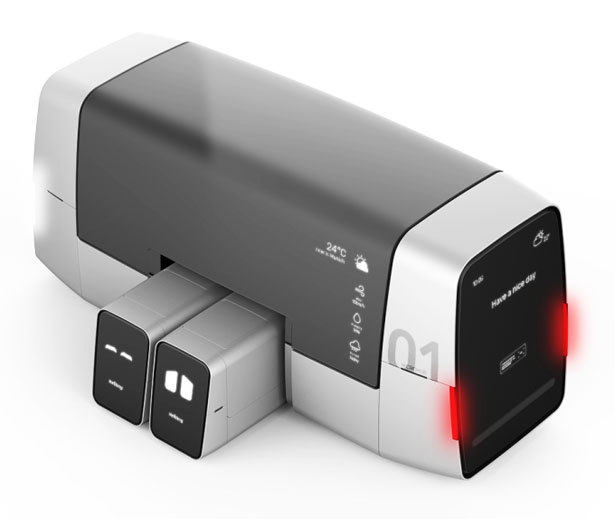 More images of Pac Last Mile Delivery Transportation System: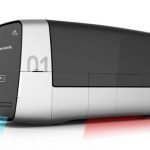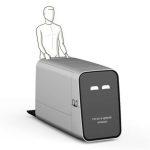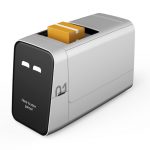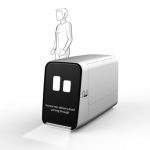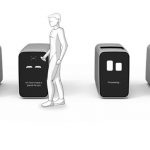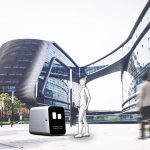 *Some of our stories include affiliate links. If you buy something through one of these links, we may earn an affiliate commission.