All automotive manufacturers have made an effort to push the boundaries of autonomous vehicle technology, one of them is Continental. This company relentlessly explores new advancements and new possibilities, it has exhibit its future vision of how driverless vehicle can be used as delivery services, taking packages all the way to consumers even when they are not able to physically receive them.
This futuristic vision integrates autonomous shuttles with delivery dog robots, or in this case by combining Continental Urban Mobility Experience (CUbE) and delivery robots for more effective and efficient distribution of goods. CUbE offers an autonomous platform that is considered as a solution for urban mobility, this type of vehicle can be transformed into a robo-taxi or pod. It can be utilized as good delivery vehicle for strongly growing need in goods transportation market.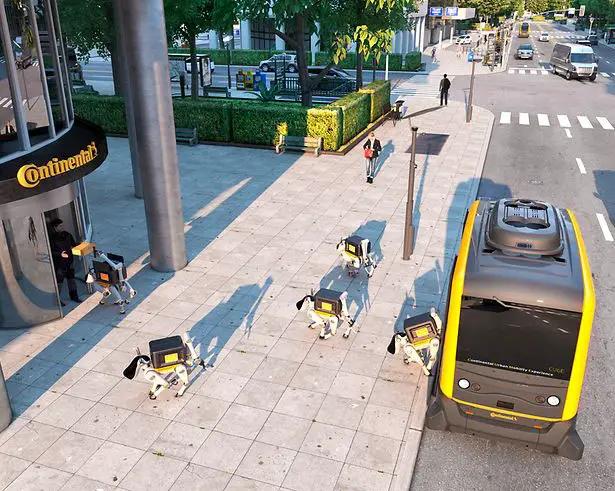 By adding robot delivery, Continental aims to extend mobility right to your doorstep. The autonomous delivery van carries multiple delivery dog robots where they can reach consumers more effectively. Both the van and dog robots are electrified and autonomous since in theory, both can be based on the same scalable technology portfolio. CUbE can carry multiple delivery robots and goods where these robots can deploy them to handle the last yards of parcel delivery logistics chain. The automation of goods delivery offers reliable, high performing, and best-cost technology.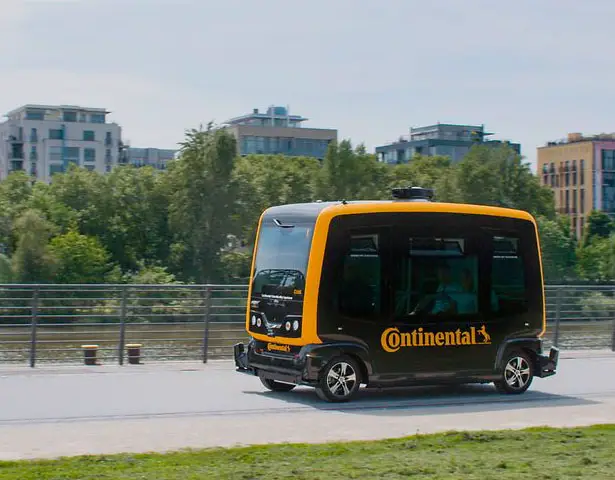 *Some of our stories include affiliate links. If you buy something through one of these links, we may earn an affiliate commission.