neWWave is a concept super yacht that represents the symbol of wealth and luxury. A super yacht is also known as one of luxury transportations, a five star hotel of the sea. neWWave project started with questions why most superyachts were designed to be sleek with lower profile, 9-feet ceiling limit, why not more, was it going to be ugly?
Therefore, the challenge of this project is to accomplished a new super yacht design with higher ceiling height and higher profile, an innovative and beautiful super yacht that we might have never seen.
Higher ceiling means that the designer can control and create beautiful shadow by taking advantage of the sunlight and interior windows. Both external and internal structures of this yacht have been carefully designed to create beautiful sculpture that would enhance the interior luxurious atmosphere. The interior is not designed as in a modern apartment style but more of one solid sculpture.
Designer : Jaehoon Ahn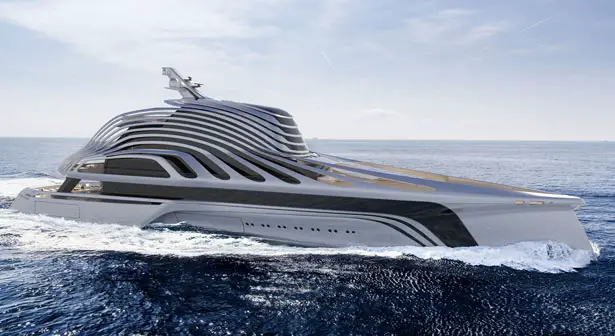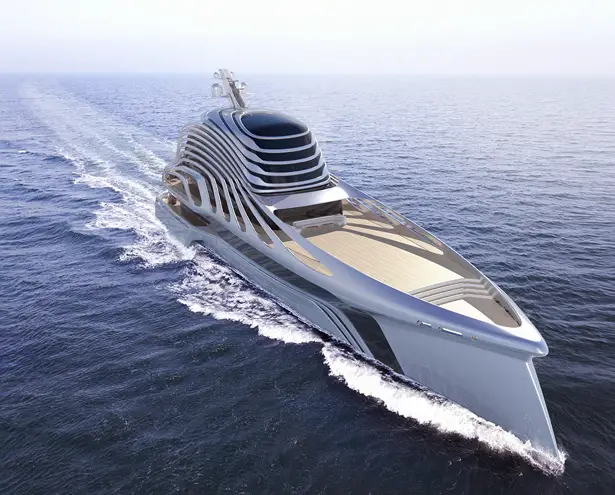 Thanks to Palmer Johnson's special hull shape, neWWave super yacht can feature organic, rhythmic, and sculptural body design. Passengers can experience privacy and openness at the same time, the special shade on each deck offers great privacy without sacrificing the freedom to enjoy the open space. The 10mx5m pool can be used as a spa thanks to special deck connected seat. The owner's of this yacht would have direct access to the sun deck from his private deck, including relaxing area with Jacuzzi and bar.
The theme of this super yacht is Arabian Night, therefore, you can see Arabic pattern all over place. It also has a private room designed specially for Muslim to pray and with a digital Qibla compass, it would be easy to practice salaat 5 times a day even when you are in the middle of Atlantic, you can always face Kaaba in Mecca.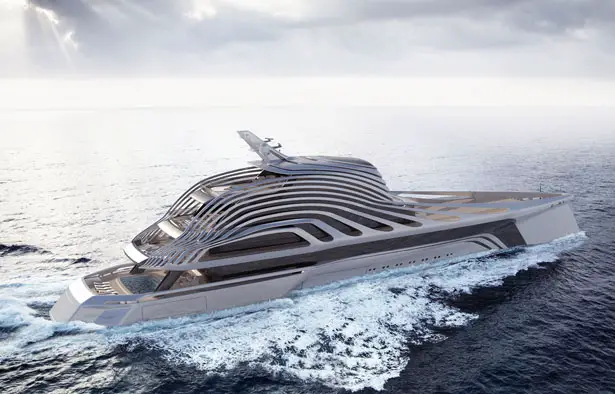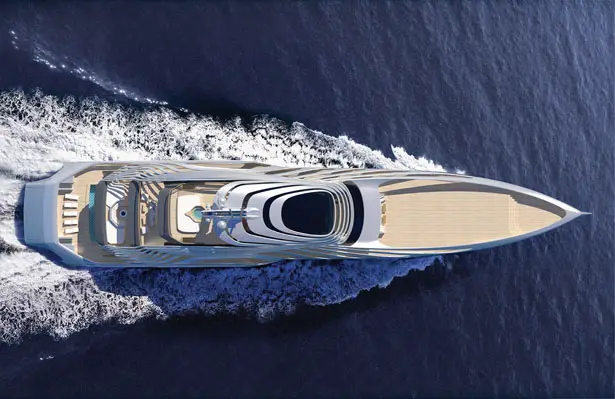 More images of neWWave Superyacht: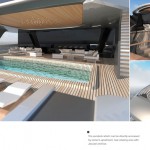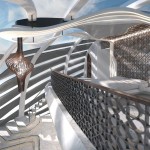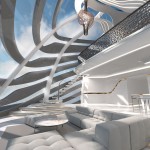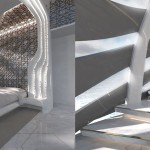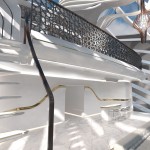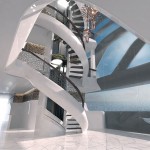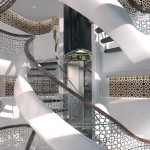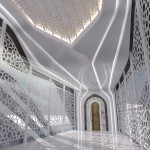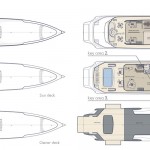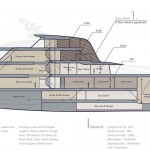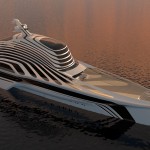 *Some of our stories include affiliate links. If you buy something through one of these links, we may earn an affiliate commission.