From motorcycle to music, this is what happens when motorcycle designers are tasked to design a musical instrument: Yamaha Raijin "God of Thunder" Drums. Yamaha Corporation and Yamaha Motor Co., Ltd. has worked together for the "AH A MAY" project. They decided to switch 2 design divisions between them to design products without limiting their creativities and imaginations. We've featured Fujin Marimba before, this is the other cool musical instrument: Raijin Drums.
The designer has a vision to design drums that will allow a drummer go beyond existing method to express themselves. The result is globe like drums where performers can let their imaginations run wild on different kinds of drums that surround them. The center piece is the performer, Raijin would definitely create unique dynamic world of sound. Take a look at the first image, Yamaha should dress the guy in orange jumpsuit, with hair like that, he could be Naruto Uzumaki.
Designer : Design Center, Yamaha Motor Co., Ltd.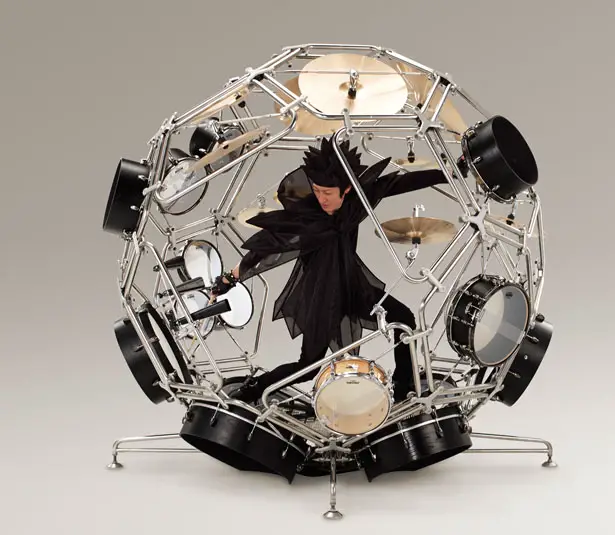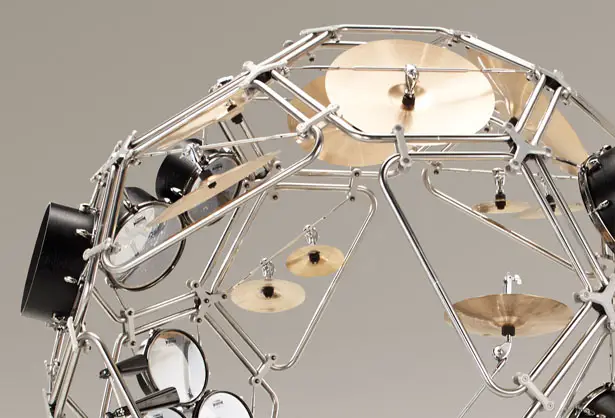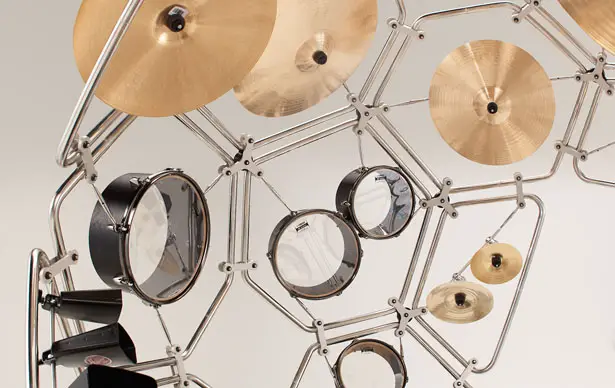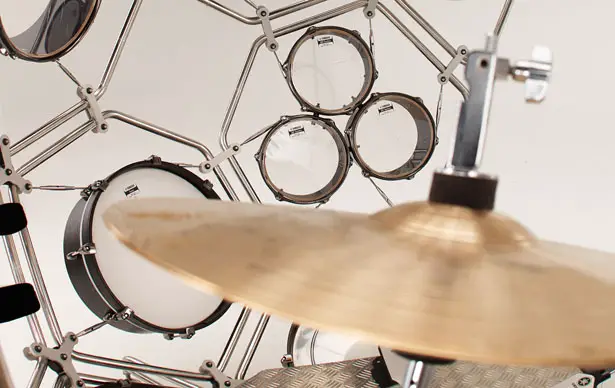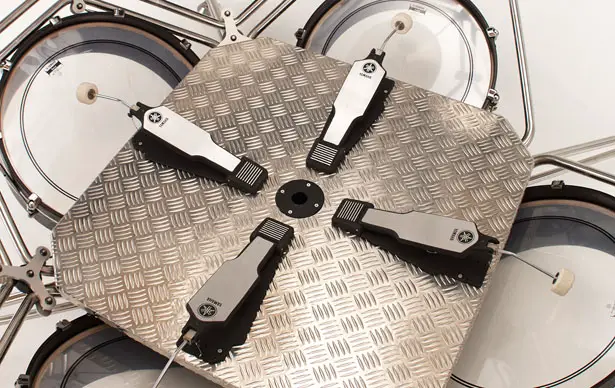 *Some of our stories include affiliate links. If you buy something through one of these links, we may earn an affiliate commission.