There's a great mystery underwater that has always enraptured humankind. Unfortunately it's almost impossible to capture photos or videos in a complex and unpredictable environment with just common photography equipment. Navatics MITO Underwater Drone has been specially designed to capture the great underwater view, it combines advanced technology with most stable ROV out there. This underwater drone features built-in active stabilization system, 4K camera, a waterproof swappable battery system, and a remote control system to allow you to explore even further.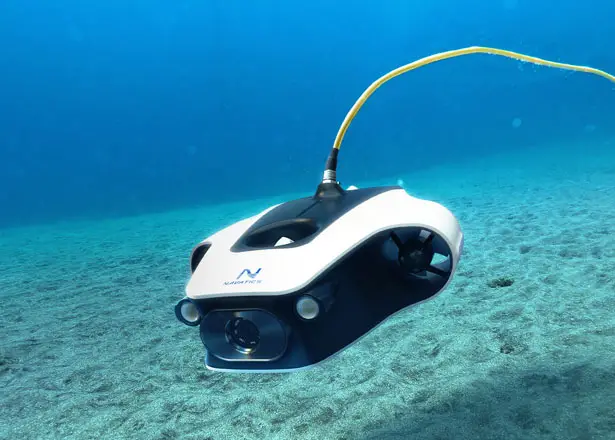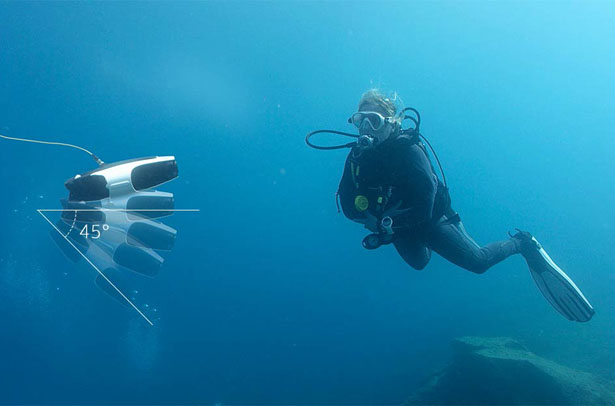 Compact and stable, Navatics MITO Underwater Drone is a great companion for sea adventurers. Its portability feature makes it handy for marine exploration, fish monitoring, or just pool inspection. Even in heavy currents, that powerful thrusters are able tot tilt, hover, and stabilize Navatics MITO, allowing you to capture the exact footage that you want. Inertial Measurements Unit and pressure sensors measure its depth and orientation, even in the complex environment underwater. It can react to abrupt changes instantly by calculating and sending command signals to the thrusters for automatic stabilization.
Navatics MITO Underwater Drone is equipped with custom-designed remote controls that use radio frequency. It can connect to your smartphone or wireless transmission system on a waterproof buoy with a maximum range of 500m or 1640ft. This drone can submerge about 40m or 131ft. into the ocean depths. The app allows you to stream 1080p footage directly on your social media, it shoots at 4K 30 frames/s or captures 8MP photos that can be saved on an onboard 64GB storage. It's a special drone that designed to respect and protect marine life, it has high torque and low rotation speed brushless thrusters, it moves with less noise to avoid scare off marine animals.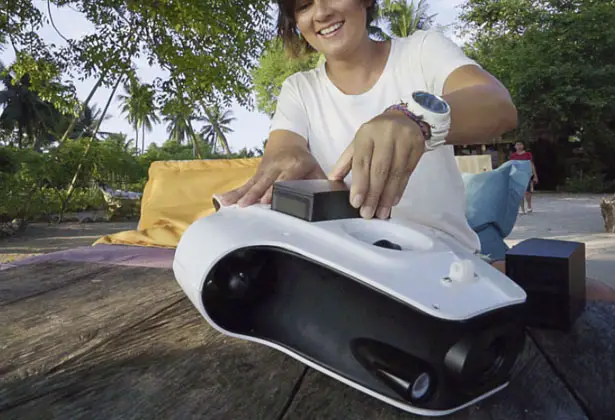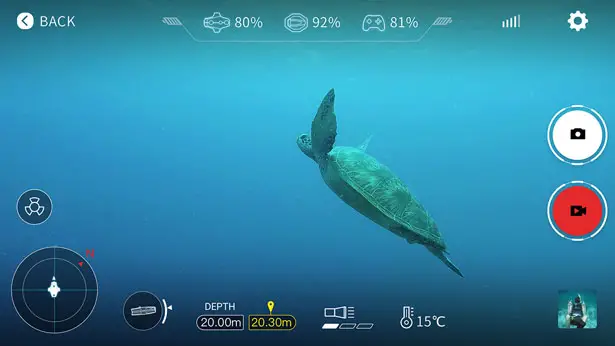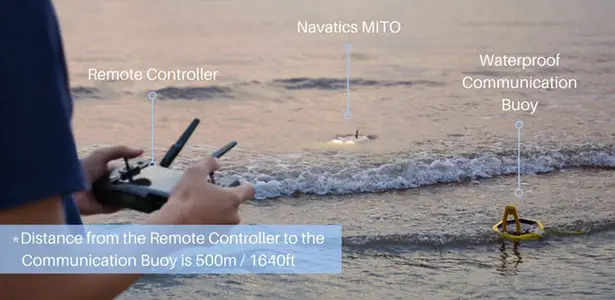 *Some of our stories include affiliate links. If you buy something through one of these links, we may earn an affiliate commission.