Oftentimes we would have seen a blind people crossing the street with just a stick in his hand. Although it lets them identify any obstacle in their way, they need to calculate their own steps and give directions to the stick. To put an end to such qualms, Muvino, a small yet effectual device has been designed to meet the needs of the visually impaired. This smooth device fits into the shape of the palm of the hand and is embedded with a sensitive silicon skin to communicate with the user.
Keeping factors such as aesthetics, comfort, efficacy and ergonomics in mind, this supportive and handy tool for the blind has been created. Acting as another functioning eye for the visually impaired, Muvino measures the distance between possible obstacles and the subject and sends the information in the form of spheres to the user through roller-type electromagnetic actuators. The visually impaired can now be able to sense potential obstacles on their way using Munivo.
Designer : Calin Giubega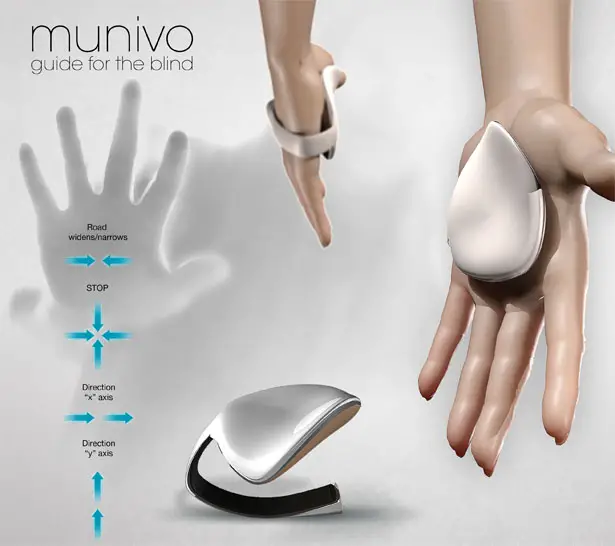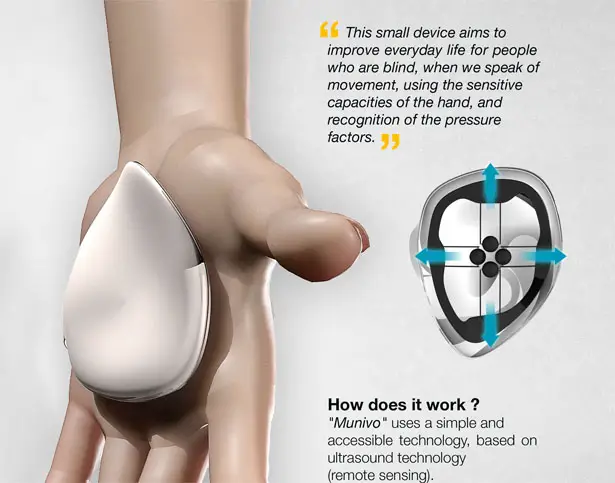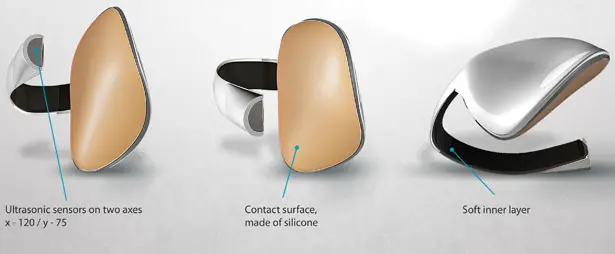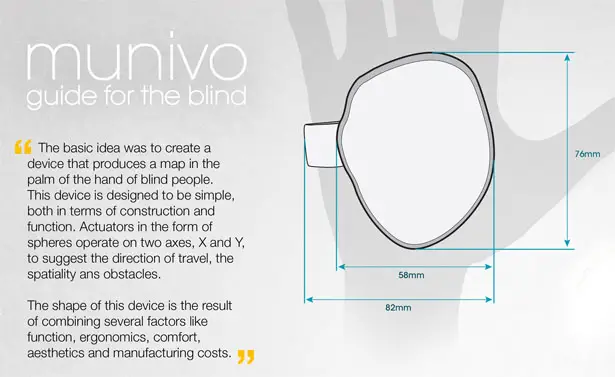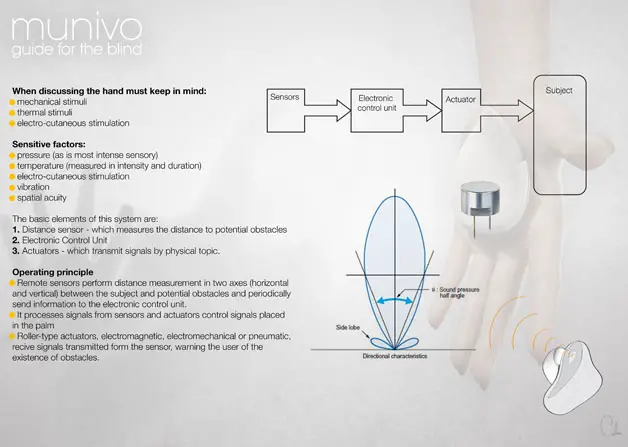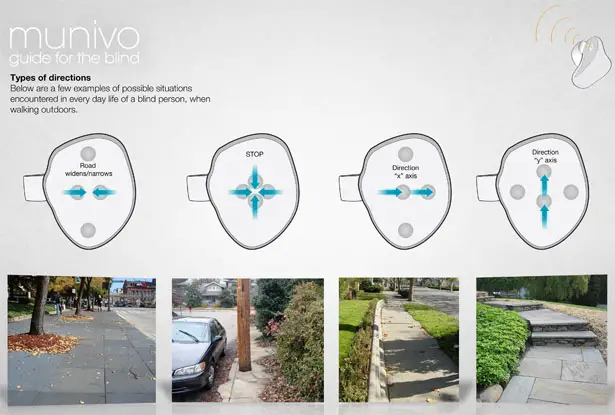 *Some of our stories include affiliate links. If you buy something through one of these links, we may earn an affiliate commission.