Audi Capsule is a small compact single seater concept transportation by Francisco Calado. It is idealized for 2025 made during SPD 2012/2013 master´s in transportation and car design with Audi collaboration. The concept is focused around the intersection of cylinders and characterized by the interpretation of the single frame that allows the connection between the front panel and the cabin creating a dialogue between exterior and interior.
The driver and urban surrounding are also connected thanks to the wrap-up greenhouse guaranteeing a complete panoramic vision field to the driver. The cabin embraces the driver offering a sense of sportiness and protection thanks to the high shoulder line. Taking advantage of the peculiar architecture of the vehicle, Capsule is also able to offer notable loading capacity for a 1.87 meters car.
Designer : Francisco Calado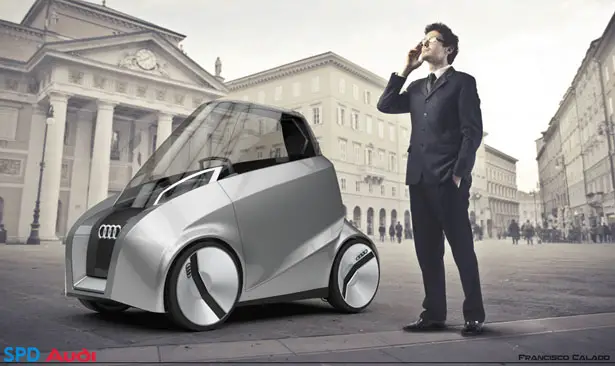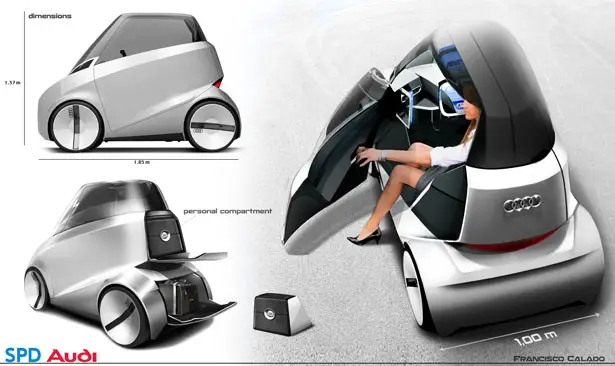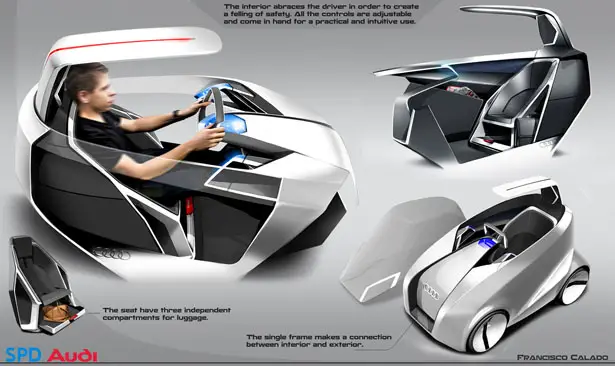 Click above image for bigger view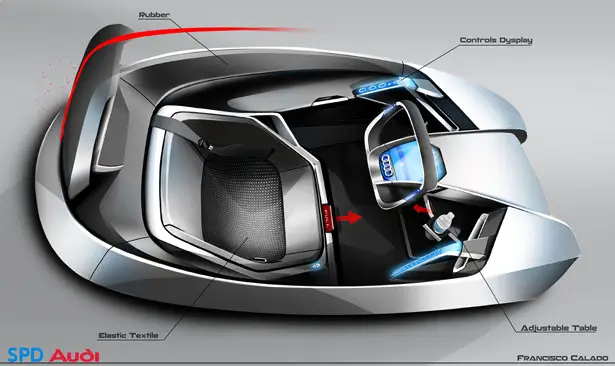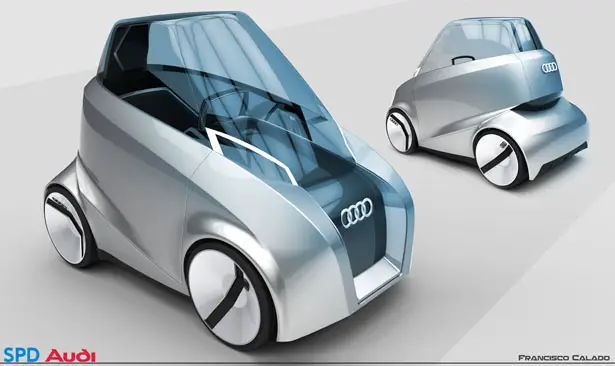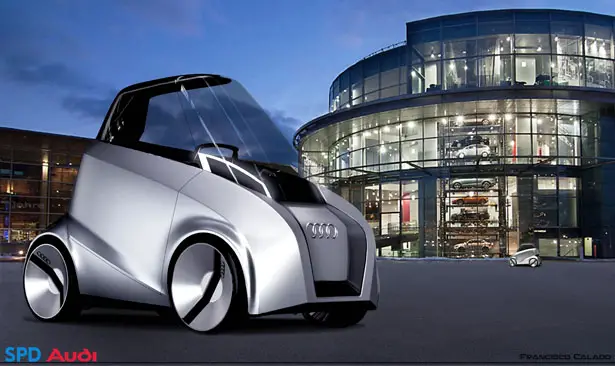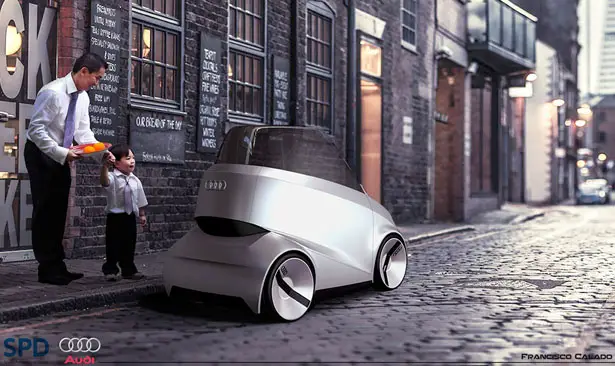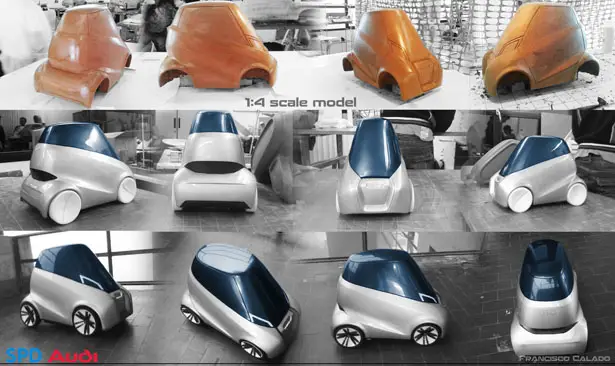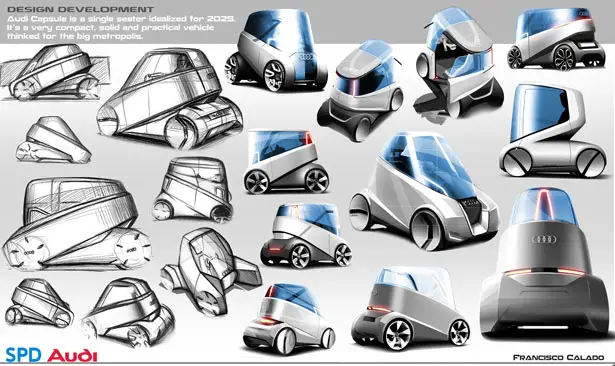 *Some of our stories include affiliate links. If you buy something through one of these links, we may earn an affiliate commission.