Framery just unveiled Framery One, it's a connected phone booth designed for modern office requirements. This project is a respond to today's office needs prompted by COVID-19, Framery One provides a private, soundproof booth for video conference, which has become a core facet of business today. Research shows that by the end of 2021, 30% of global workforce will work remotely multiple days per week, it also means increasing video conference calls. When you work in an open office, it typically lacks of variety of conference rooms or quiet areas to work, hosting a video conference would be difficult.
Framery One offers a solo workplace specially designed for efficient video conferences without disturbing others around you. This future work pod combines 4G technology and digital ecosystem with superior acoustics.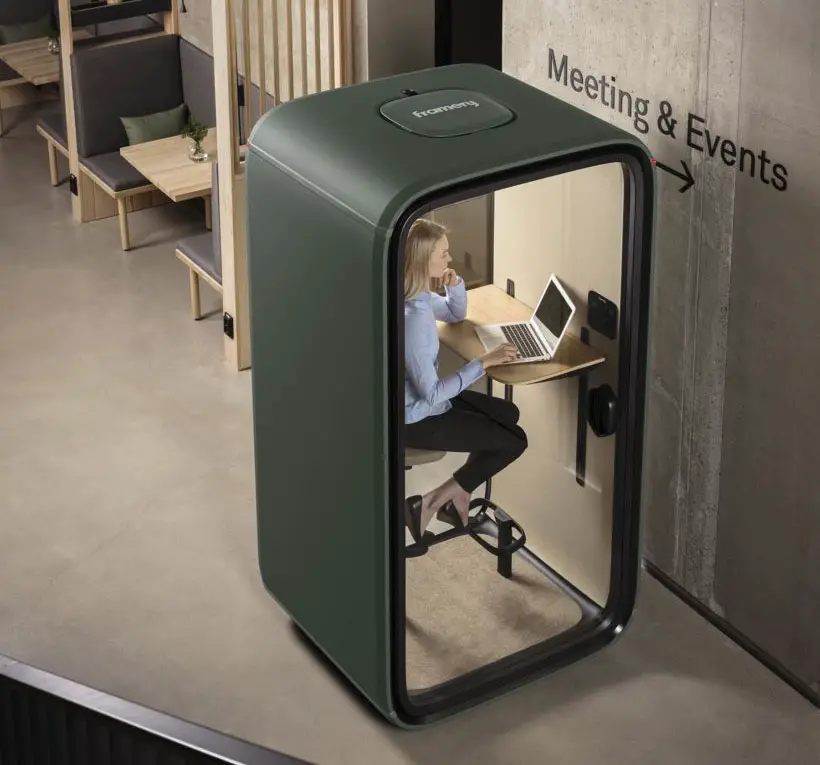 Due to its compact body, Framery One is suitable not just for small open office but also for home office. This pod offers soundproof and technologically-advanced workspace for successful virtual collaboration. You can set up multiple pods for multiple users, it's more efficient than using one conference room for multiple video conference calls. Each pod from Framery features a virtual ecosystem backed by unmatched technology, it has a high-resolution touchscreen with user interface where user can control reservations, airflow, and lighting. The UI also alert you when your time slot is nearly up, but when there aren't any other bookings, this pod would extend your session automatically. Other accessories include a power outlet, wireless charging, and a USB port.
Both seat and table can be adjusted easily, those footrests on the floor are fixed to the seat to keep you comfortable for long stretches of time. This pod can also transform into a standing workstation for those who prefer to stand when working. The ventilation system is designed to make sure this pod keeps you feeling fresh and focused, the ventilation sped is 29 liters per second or four times higher than what's recommended for occupied spaces. Unlike other high-tech office pods that are just concepts, Framery One is commercially available for you to purchase.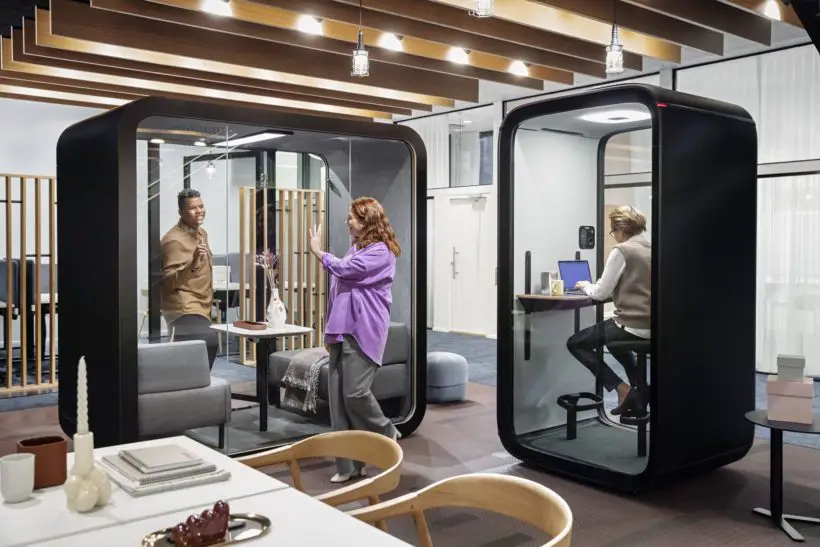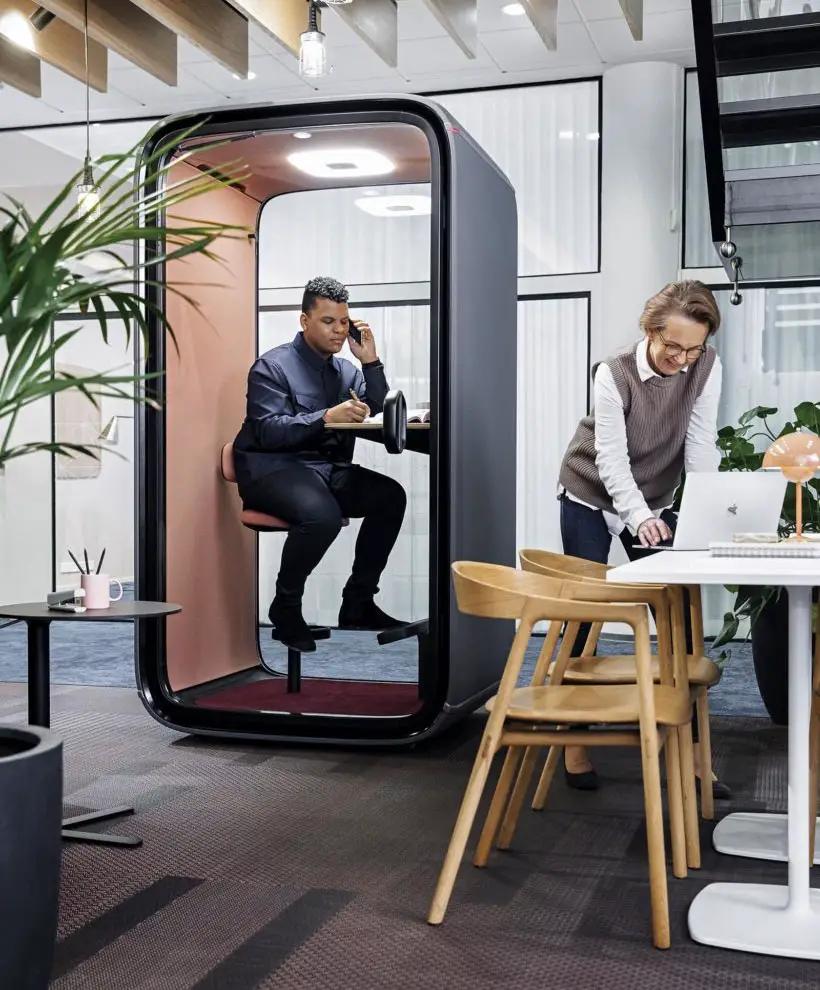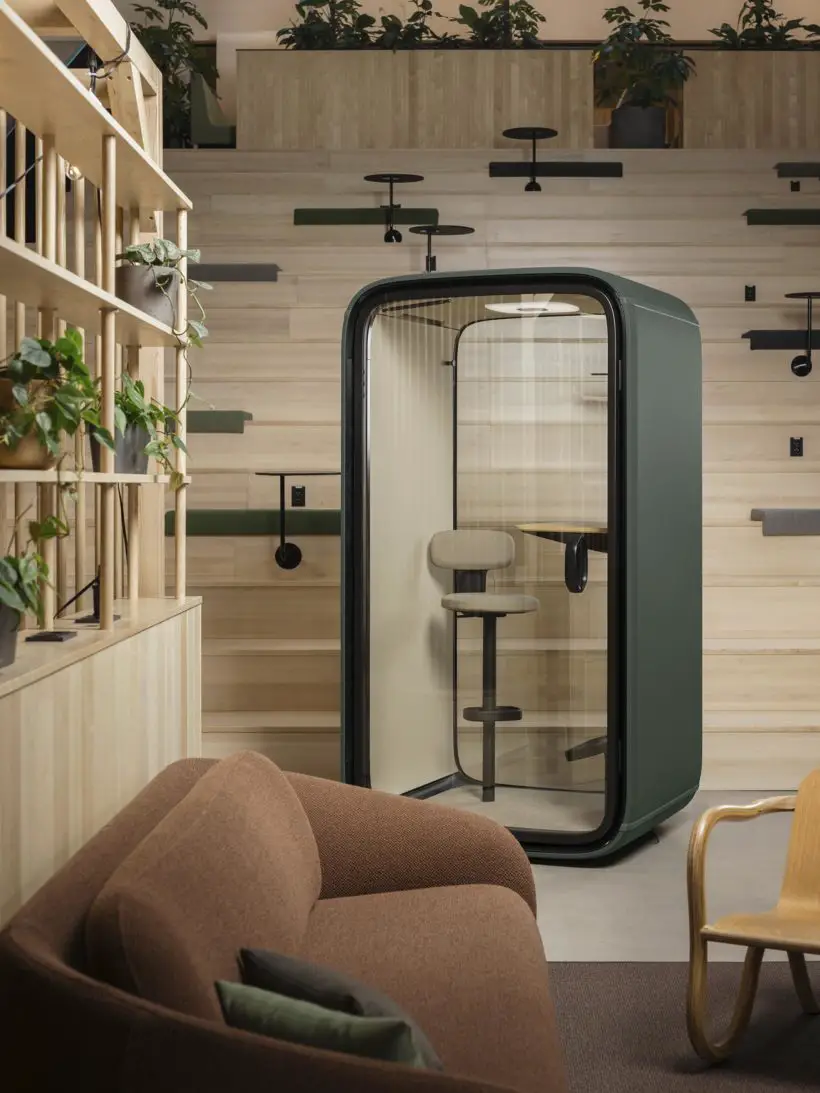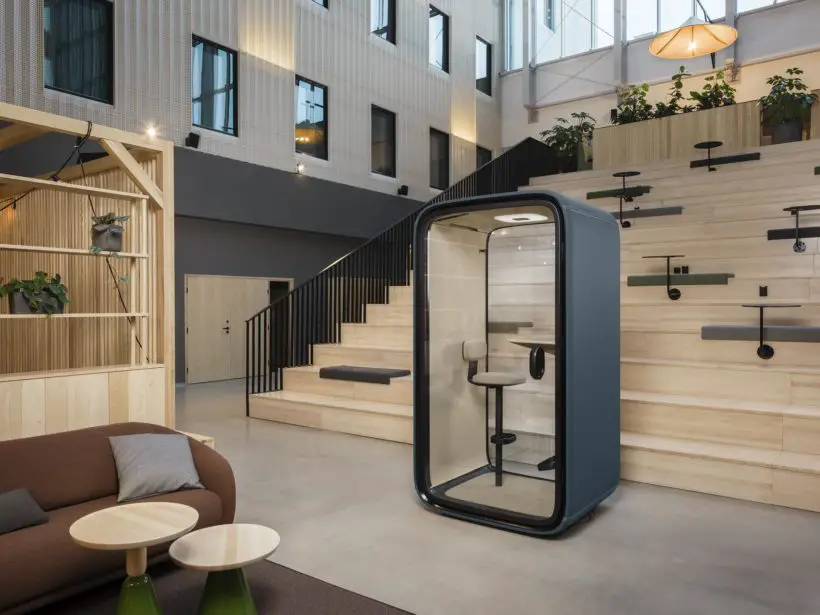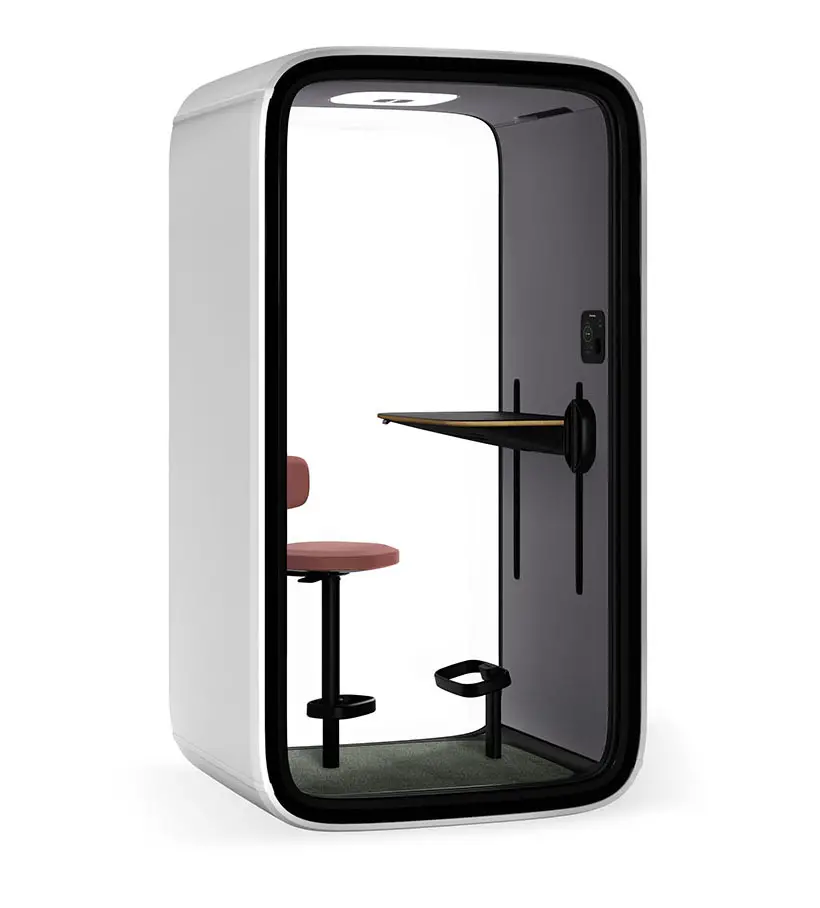 *Some of our stories include affiliate links. If you buy something through one of these links, we may earn an affiliate commission.