Claimed to be world's first floating hotel suit, Anthénea is a solar powered and self-efficient floating pod that provides you with luxurious eco-retreat. It's a floating pod that provides user with multi-sensory experience. It targets owners and hoteliers for travelers looking to reconnect with nature and explore the beauty of the sea without sacrificing their comfort. This futuristic watercraft is designed and manufactured in France by veteran designers, naval architects, engineers, where they all have the same vision, that is to create eco-responsible and nomadic vessel for eco tourism. Anthénea is an autonomous, self-sufficient, and ecological, it is able to stay afloat indefinitely thanks to five solar panels and two electric propulsion pods.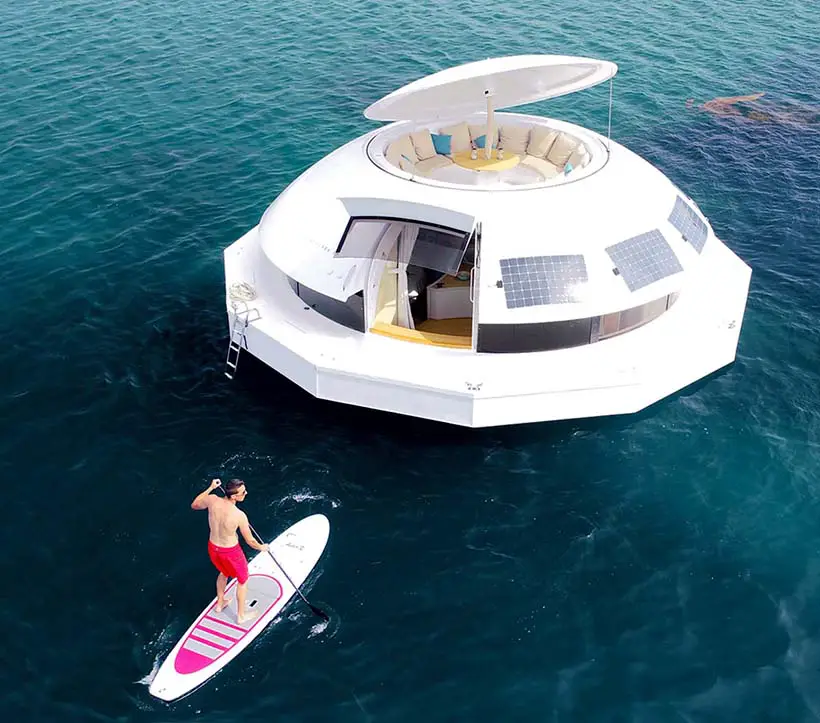 Equipped with silent electric motors, this floating suit has domed shape that's designed to follow the sun's ray and blend seamlessly into environment. The central well serves as an undersea observatory and natural air conditioning system. There's wood burning stove and desalination system as optional features that can be installed with zero environmental impact.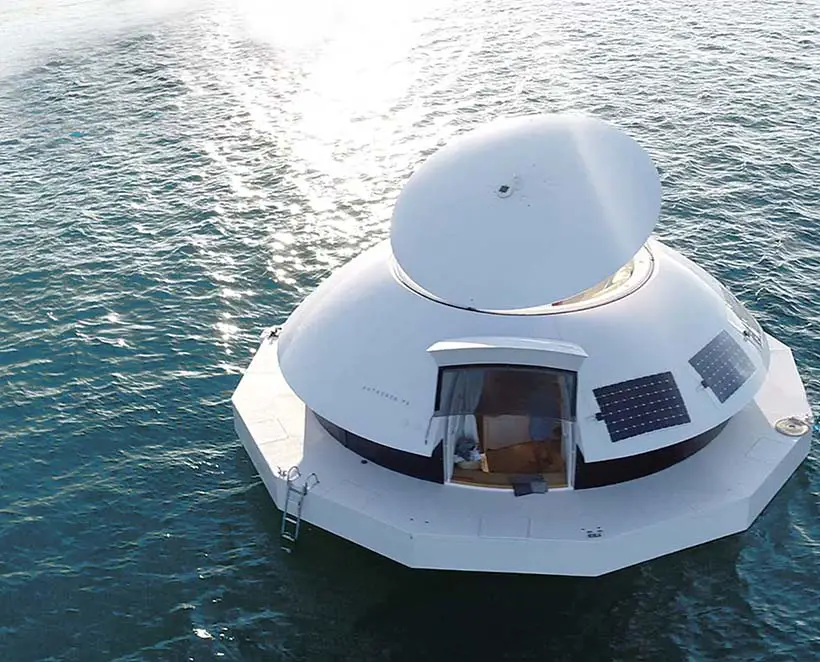 Anthénea Pod offers 50m-square of three living space. The first is a day space, it is equipped with a sofa, a mini bar, curved furniture, and a 3m underwater window. The second space is a night space, it has a 2.20m circular bed and a sea of freshwater bathtub. The third space is relaxation area with a 360-degree solarium on its roof top, perfect for up to twelve people. Anyone can pilot this pod in any environment, Anthénea is capable to adapt to any natural environment, the pilot doesn't even need navigational knowledge or any experience to operate anything. This is made possible by stabilizing ballasting and 360-degree panoramic vision on the horizon.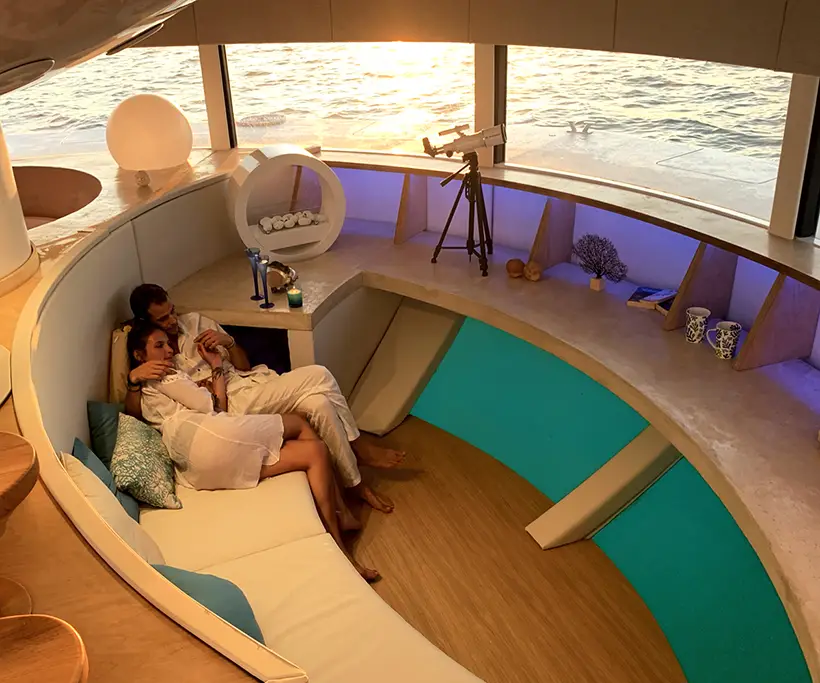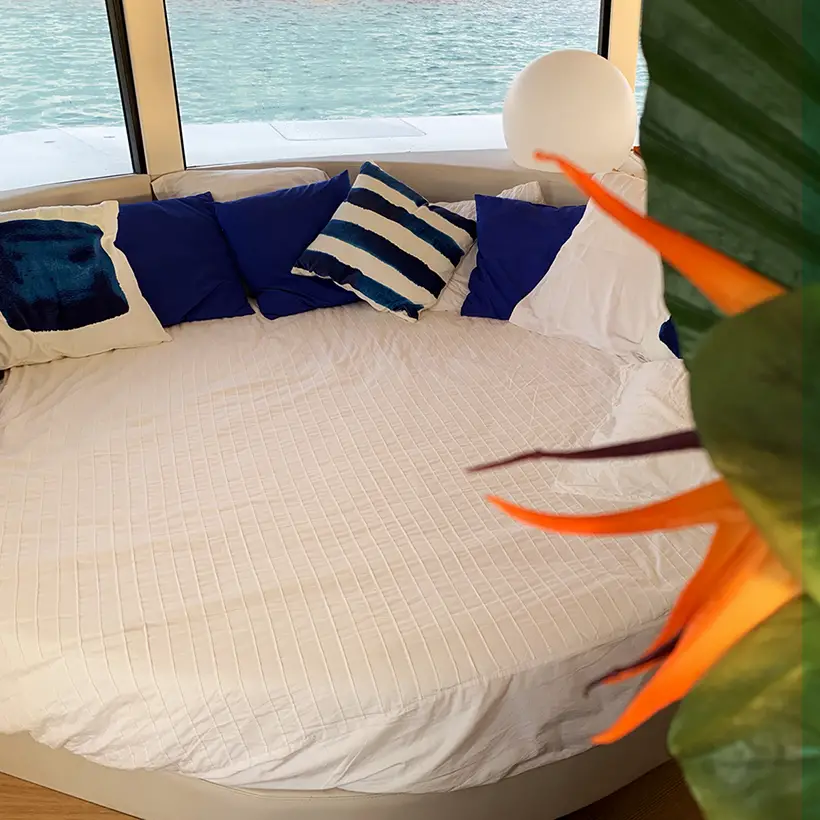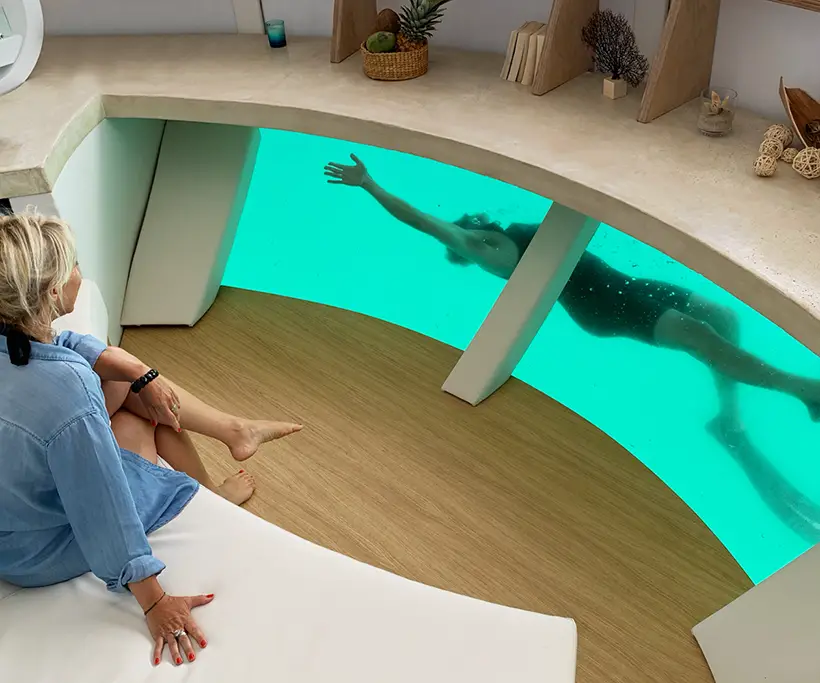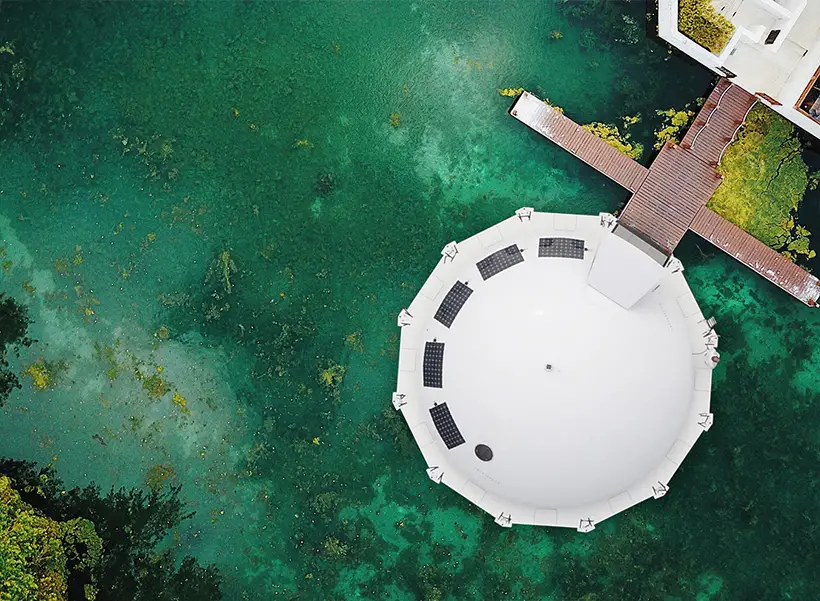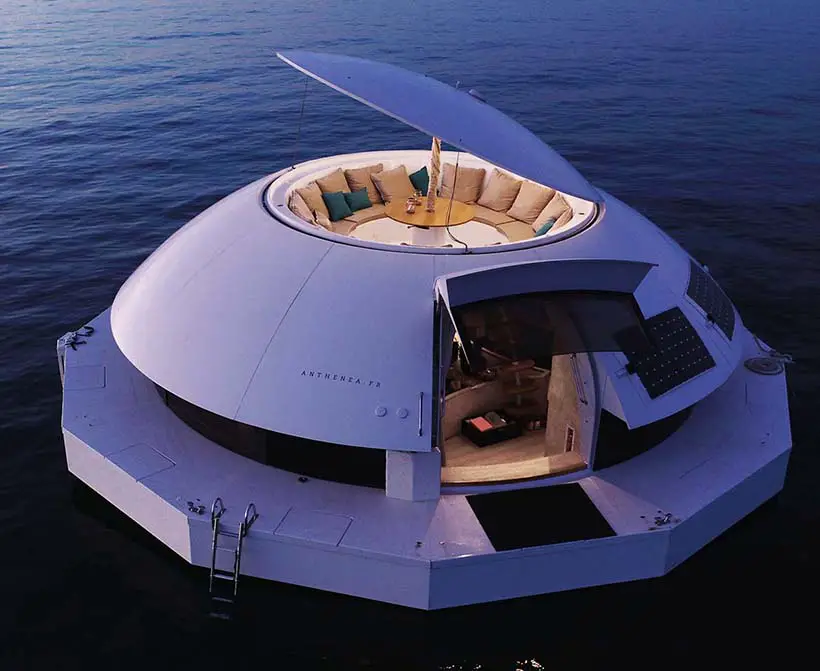 Anthénea aims to offer a new form of tourism where you can experience between underwater vision and land exploration. It allows you to discover unknown territories and enjoy unique experience while connecting with nature.
*Some of our stories include affiliate links. If you buy something through one of these links, we may earn an affiliate commission.