MINImill changes the way we perceive manufacturing technologies. Developed by three students at the technical university of Graz, MINImill brings fully automated small scale manufacturing to your desktop, thus speeding up your development time enormously.
To make the CNC milling process simple and easy to use for everyone, they started developing a new software from scratch. This software automatically calculates the best way to cut parts out of your CAD files (.stl, .gerber). After automatically calibrating and measuring the cutting tool with its tool length sensor, MINImill directly machines your parts out of plastics, pcbs, or machining wax.
Designers : Jakob Neuhauser, Thomas Schiefermair, and Martin Viereckl of Minimill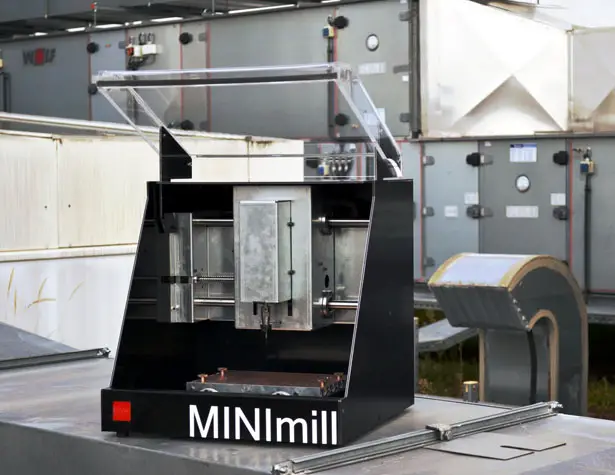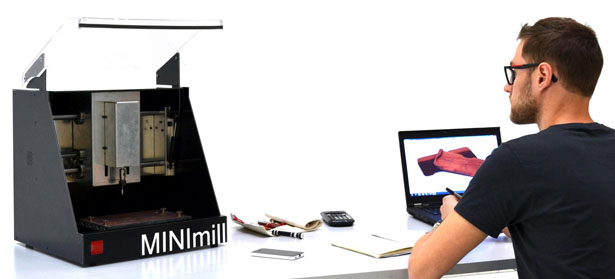 Therefore MINImill is the perfect tool for creators or startups as it enables you to test out real life, physical products ranging from mechanical parts to electric circuit boards without the need for ordering expensive prototype parts. MINImill also offers designers the possibility to automatically cut beautiful enclosures for their projects, custom circuit boards or individual presents for you're their ones out of various materials.
Designed to be safe and easy to use, MINImill is equipped with a safety door that keeps you protected from moving parts and keeps the dust created during the milling process inside the machine. It is small enough to be neatly placed on a desktop in your office or workshop, whilst keeping enough build space for your projects. This project has been developed for creators schools, small laboratories or startups, the machine and software are currently heavily tested to meet the need of its customers.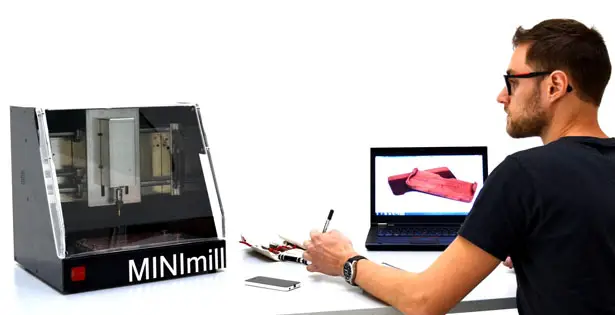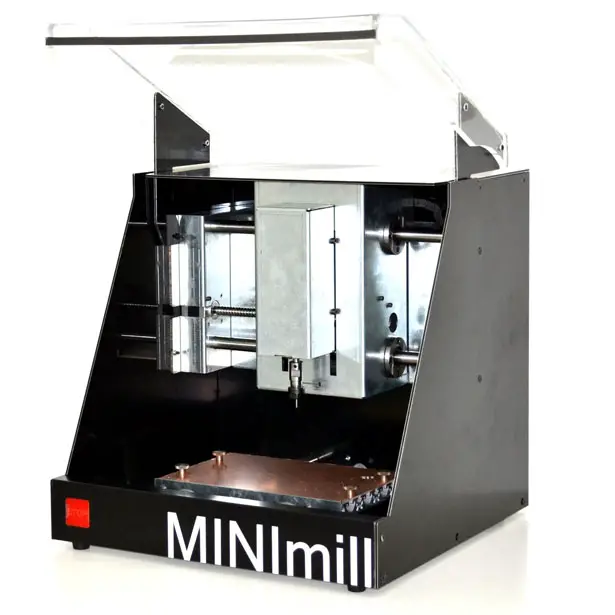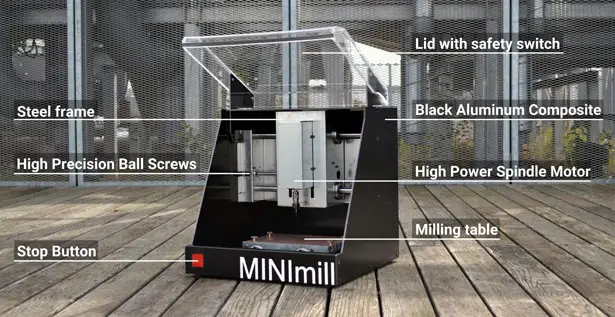 *Some of our stories include affiliate links. If you buy something through one of these links, we may earn an affiliate commission.