At CES 2017, LG features its latest futuristic levitating portable speaker. Cool and mesmerizing, this speaker hovers in place over the station while delivering high quality audio. It delivers an eye-catching design with its striking looks, you can play any audio content in your home as well as outdoors.
This magnificent visual effect is the result from powerful electromagnets housed inside the Levitation Station, it gives the speaker its unique feature, floating while playing your music. The 360-degree omnidirectional speaker features turbine blade-inspired design and delivers deep bass thanks to the subwoofer inside the Levitation Station. The speaker is also equipped with Dual Passive Radiator technology to produce flush mid-range tones and crisp highs.
The battery of LG Levitating Portable Speaker offers you 10-hour operation and when the battery runs low, it'll automatically descend to the station and begin to charge wirelessly, no intervention needed and no interruption in the music. You can connect the speaker to two Bluetooth devices simultaneously.
From : LG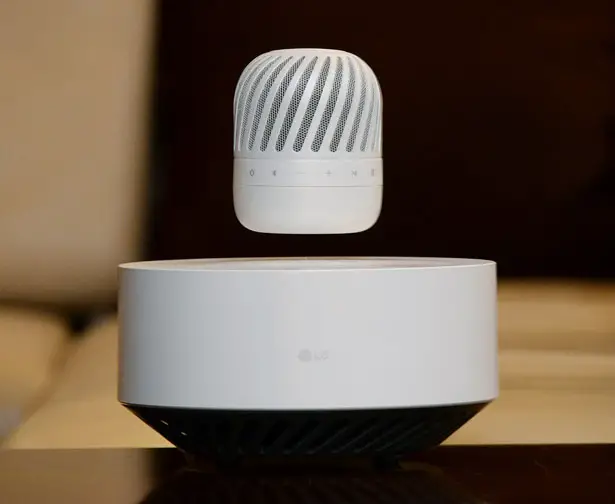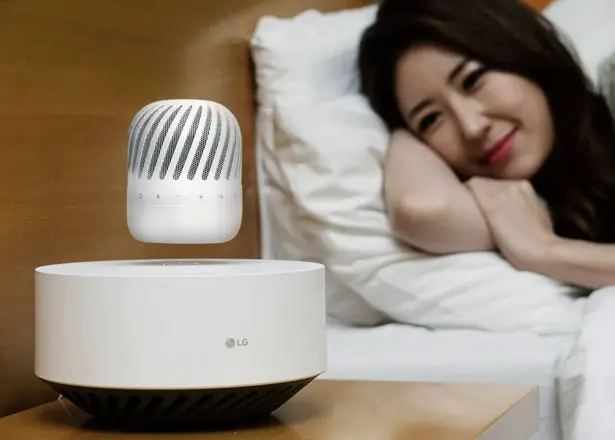 *Some of our stories include affiliate links. If you buy something through one of these links, we may earn an affiliate commission.