The Mercedes Benz Unimog Tractor has been designed to be useful and efficient for a wide range of tasks from towing an aircraft to a simple transporter. The two-occupant cabin is designed like that of jet fighters, giving a perfect view to the driver. Moreover, it features a head up display that aids smooth operation during bad weather condition or in crowded places. Each of the six wheels contains powerful electric motors that turn the tractor into a silent and easy-to-drive vehicle especially in urban environments. The four real wheels are attached with the driving cabin via an axis that allows wider rotating convenience to the vehicle. Carbon fiber, basalt fiber and aluminum are the key used materials to form the concept and contains infrared sensors on the front part to convey various useful signals about the driving surface.
Designer : Victor Uribe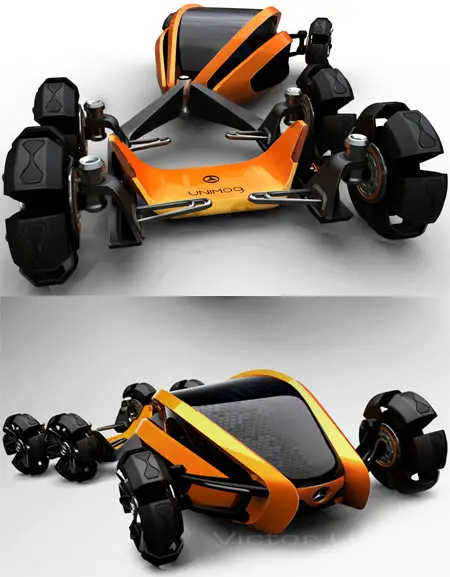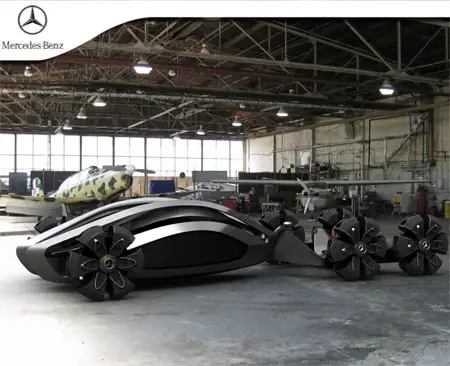 Some information from Victor:
The airport, has became one of the most important places in modern's economy. This means that such a place like this needs efficient vehicles that will help to perform in a good way. Nowadays, I consider that airports are a different field were design could be introduced, not only for the aesthetics but also for the functionality itself.

The Unimog 6EV is an efficient concept that could be used a a tow tractor at the airports. The 6EV is powered by six in-wheel motors that provide enough power for towing aircrafts. The inspiration for this radical design came from animals like: lizzards, and the cockpit inspiration came from jet fighters. One of the key features is the carbon fiber trailer, attached at the the back of the tractor, this trailer makes the job even easier when approaching to an aircraft. The cockpit, is covered with solar panels, and thanks to a HUD display the driver can easily know where is the next plane to be towed to the hangar.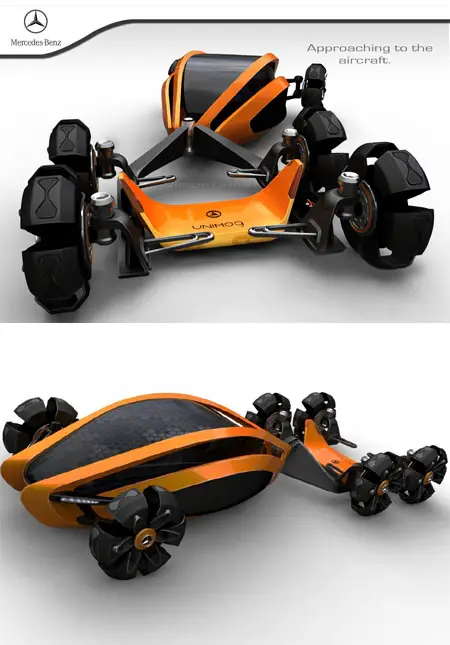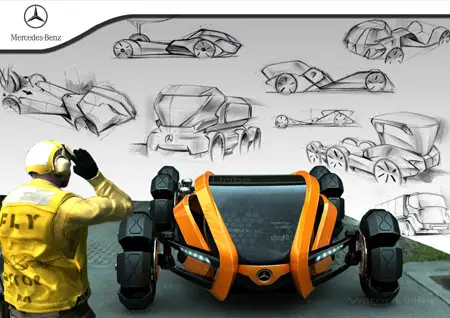 Click the image see bigger view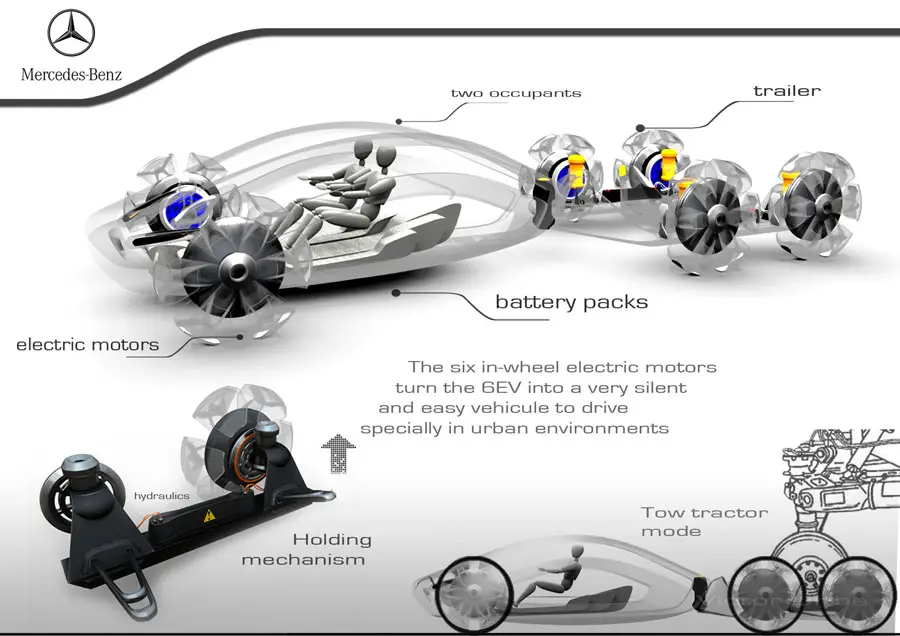 *Some of our stories include affiliate links. If you buy something through one of these links, we may earn an affiliate commission.