Alessandro Busana, an Italian designer and the founder of hOle design studio, presents you : The Cup. The Cup is an umbrella with unique container at the metal tip or ferrule, it becomes an iconographic object that gives an umbrella a new function on rainy days.
Busana explored the idea of developing umbrella design with unconventional approach, there's something incomplete about this object and it needs a new identity through a functional improvement. The new container at the metal tip offers new identity to the umbrella, it prevents any water stains on the floor by containing any water drops from it. Umbrella stand is no longer needed, you can lean or hang the umbrella next to you, it won't wet the floor, that means no risk of slipping and falling for others.
Alessandro Busana: "The umbrella is a seemingly anonymous and ordinary object but it has always fascinated me. Its ability to evolve itself instantly, gaining volume and functionality led me to approach the project with the same simplicity and spontaneity. Taking inspiration from the open shape of the umbrella, I thought of a container element reminiscent of its archetypical form, creating a functional plus integrated as much as possible with the object of origin. The result is the combination between a common object and an unexpected foreign element that carries out an elementary function evoking curiosity and surprise."
Designer : Alessandro Busana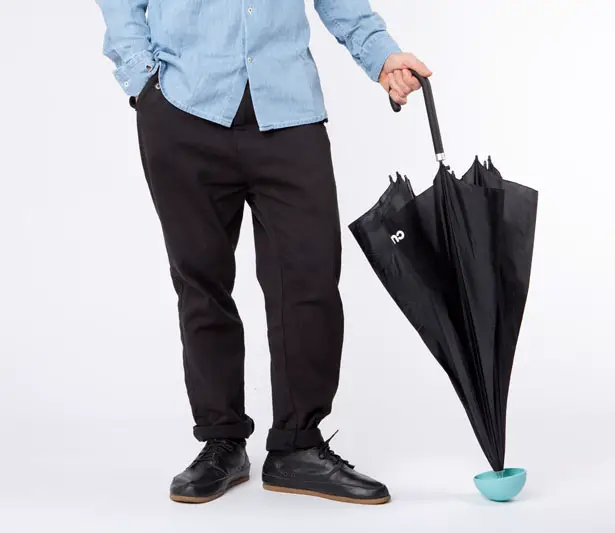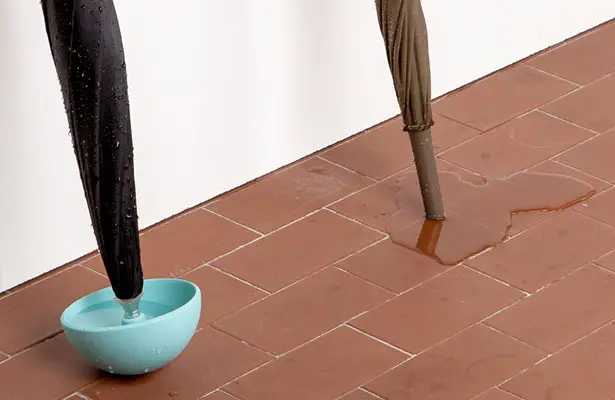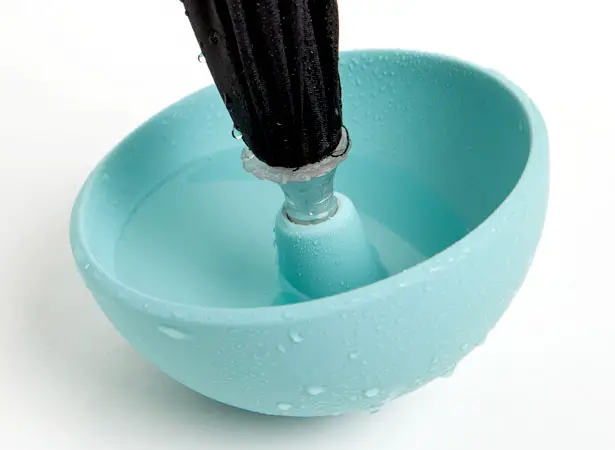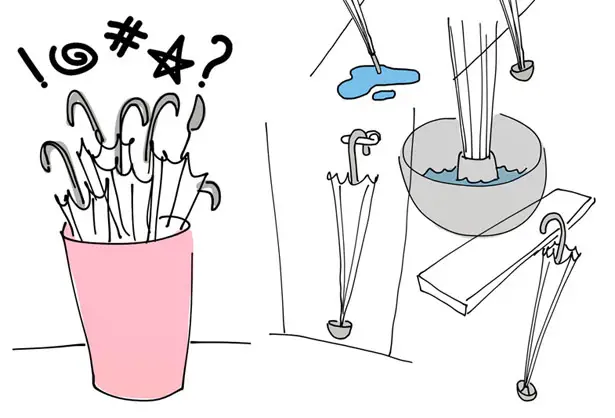 *Some of our stories include affiliate links. If you buy something through one of these links, we may earn an affiliate commission.