Inspired by the pure art line painting, Line Series Furniture features line chair, line table, and line lamp. The metal wire is carefully selected as production material because the shape can be shaped and polished to make it suitable for human sitting posture as well as comfortable to use. The design explores the beauty of linear elements in space how they are capable to provide comfort and functionality of the product with just one element. the structural joints of each piece of furniture can be assembled using the same metal wire bending, welding, and other technological means.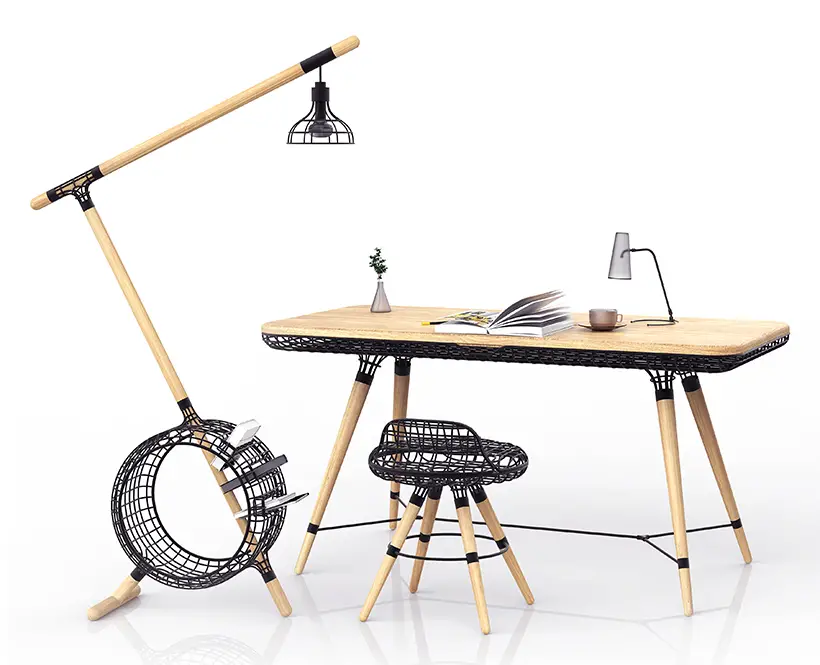 Line Series Furniture provides multi-function desk that adapts to your daily work process. It refers to the pure art works of pure abstract linear constructivism, the linear composition law is applied to furniture design. Furthermore, the product material is 304 white steel, hard and corrosion resistant to ensure the long life of the product.
Designers: Wei Jingye, Wu Wenhao, Sun Jiayu, Zheng Xiaolei and Song Kexin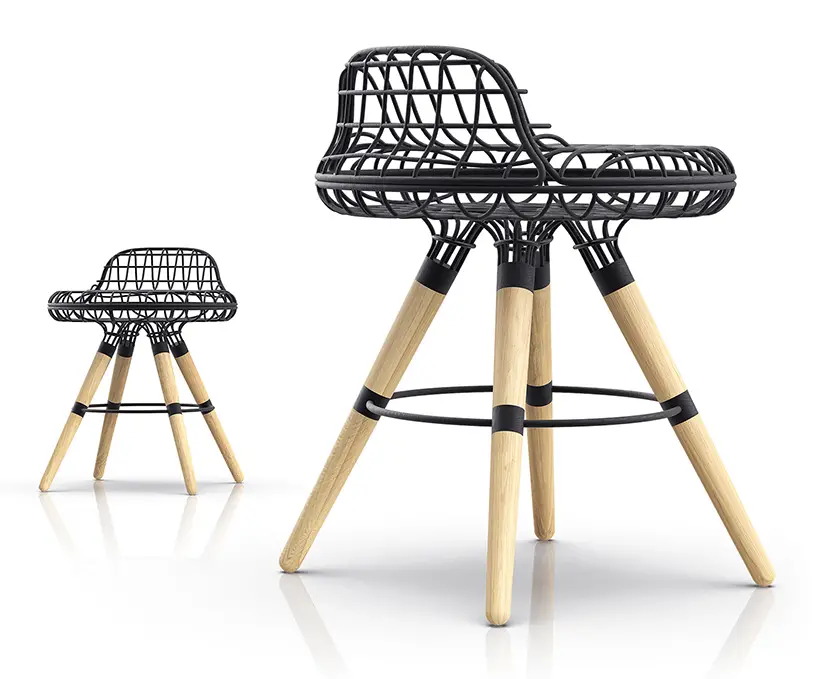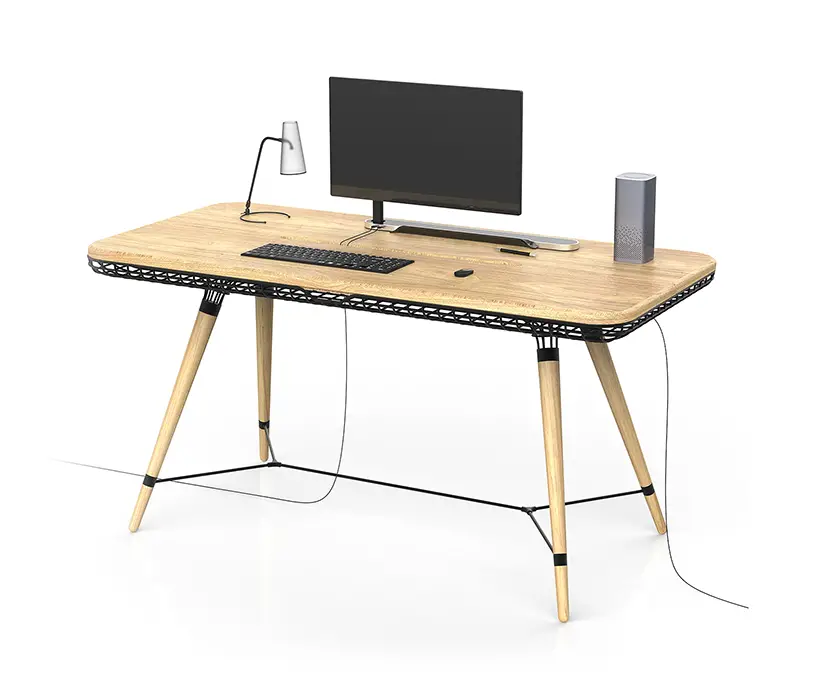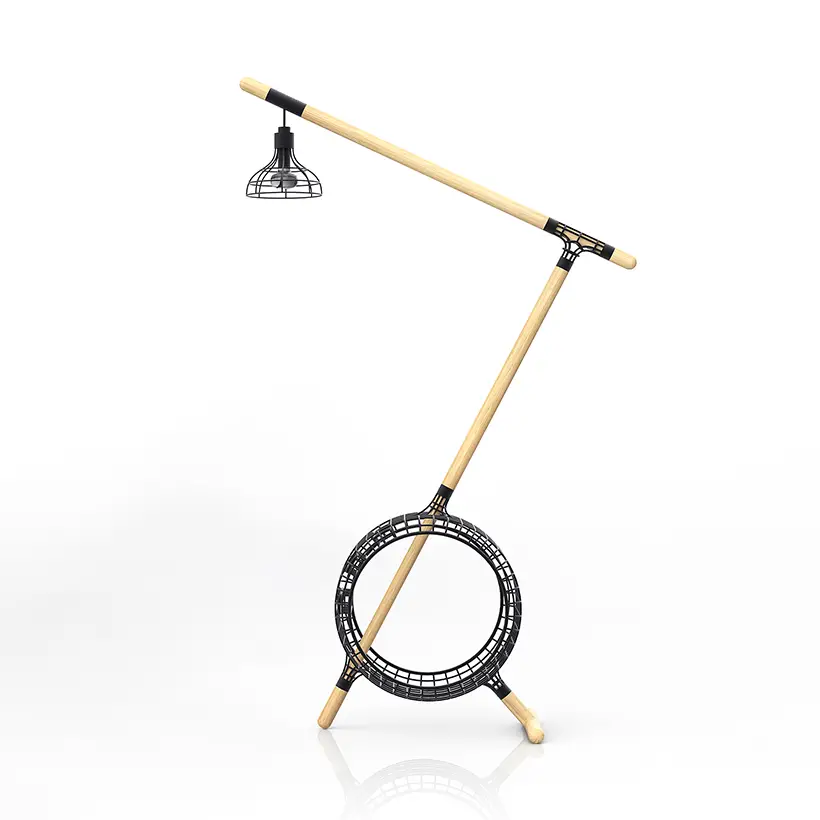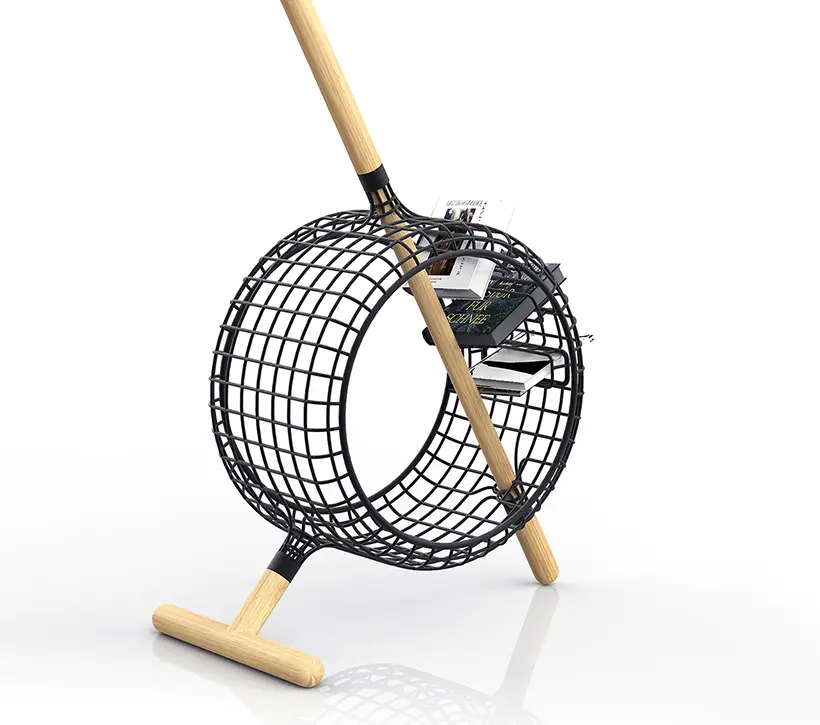 *Some of our stories include affiliate links. If you buy something through one of these links, we may earn an affiliate commission.