"Light of the Sea" is a design submission for Shenzhen Opera House International Architectural Design Competition. This project won the first-prize by integrating the building into the coastline that displays a futuristic, cultural landmark for the city.
Shenzhen used to be a fishing village, it lives in harmony within the South China Sea. The coastline has always been a promenade, it was once as popular as it was poetic. Now, this promenade will be enhanced with the arrival of an Opera House. This majestic architecture will be created along a coastline that's already been diversified over a stretch more than one kilometer long.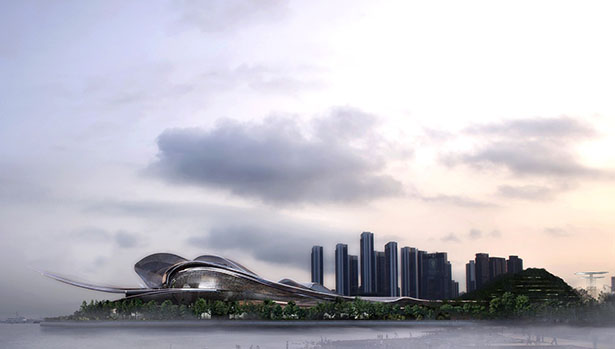 With almost square-shaped environment, "Light of the Sea" Opera House will become part of the music and the sea on three of its side. This majestic building will be protected by a huge glass hall to bold the fact that this Opera House and its auditorium belong to China Sea. Therefore, the auditorium will be visible through that spacious foyer leading to it.
Jean Nouvel explains that the northern side of this opera house will open completely on to the music precinct. It features large loggia opening, a nice seaside terraces that would evoke the beauty of the sea with reflection from the moonlight on the ocean's surface. The sea will be both around you and over you, that's the reason why the main foyer has to be made of a noble, and precious material that spells where the sea, music, and light come together.
The design is original and inspirational, focusing around the themes that embraces the music and the sea through its architecture. It integrates not just coasts, buildings and parks, but also communities. The dynamic style of this architecture provides great visual impact force, irregular yet rhythmic, highlighting the curve of balconies as well as acoustic geometries of the walls.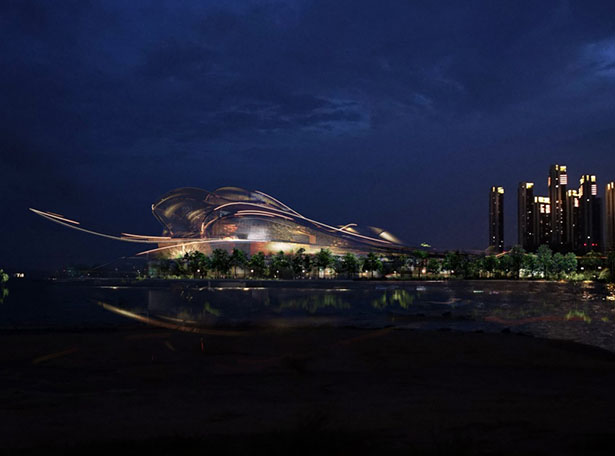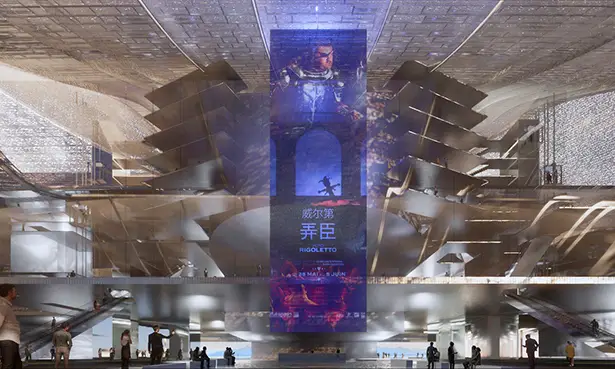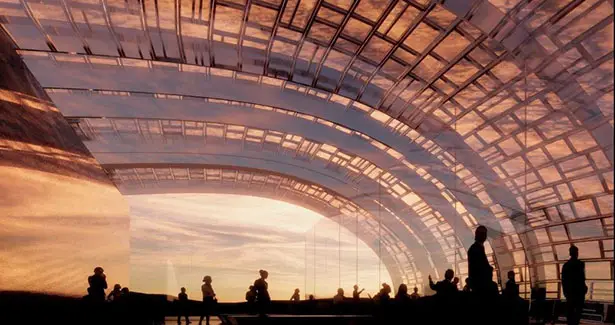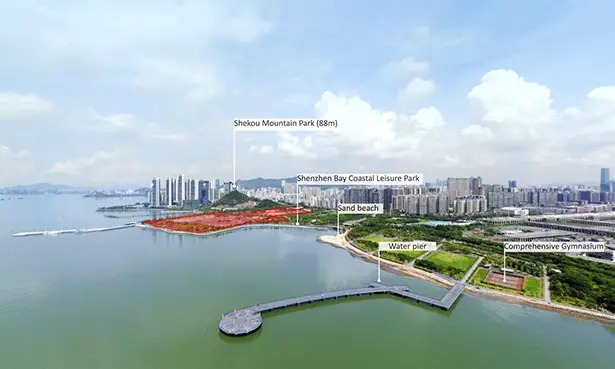 Click above image for larger view
*Some of our stories include affiliate links. If you buy something through one of these links, we may earn an affiliate commission.